Does the Google Pixel 2 have Bluetooth issues?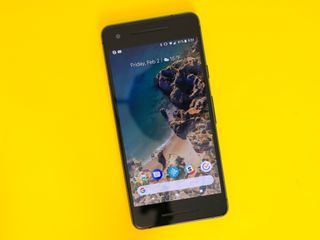 As great as the first-generation Google Pixel was, one thing it wasn't was a perfect phone. The Pixel had its fair share of issues, with one of the most annoying being inconsistent Bluetooth performance.
The Pixel 2 fixes a lot of the complaints people had with its older sibling, but how does it fare when it comes using Bluetooth?
One of our forum users recently asked this very question, and these are a few of the responses they received.
Now, we'd like to pass the question on to you — If you have the Pixel 2, have you run into any Bluetooth issues?
Joe Maring was a Senior Editor for Android Central between 2017 and 2021. You can reach him on Twitter at @JoeMaring1.
I have an issue with my media volume. Every so often it switches itself all the way down so when I go to use assistant I can't hear the answer.

I get this too. But I figured out what causes it in my case. I have a Kenwood head unit in my car. It has steering wheel control and works as it should. If I am on a call, and raise the volume by holding the up button or tapping it too fast I get a short beep that I can barely hear. If that happens media volume drops 50% the next time it is used when disconnected from the Kenwood. To fix this, I have to press the down volume button to get another beep then slowly raise the volume by tapping the up volume. Not sure why this happens but it does. It works opposite too, if I quickly lower the volume the next time I use anything with sound, it is 50% higher than I would ever want it. AKA loud.
Also, and very annoying, if the phone volume is not 100% when I use the BT in the car on a call, it is very quiet, so Iraise the volume. But in my instance, if I raise the volume with the phone's buttons, it will raise and stay loud until the volume drop down goes away then drop back to the lower setting making it quiet again. I have to use the steering wheel controls to raise the volume if I want it to stay permanently.

Go here and post about your issue.
https://productforums.google.com/forum/?utm_medium=email&utm_source=foot...

When I have my 2 XL hooked to my Bluetooth speaker I've noticed the volume slider pops up on a normal interval. The volume turns itself down and then the slider disappears. When the slider pops back up the volume is back up the turned down again. Doesn't make sense.

Same, if I have to raise the volume and want it to permanently stay, I have to do it with the controls on the speaker (in my case the steering wheel controls on my car).

Funny because I wasn't able to connect my Pixel 2 XL to the bluetooth in my '16 WRX all last week. Then Google Connectivity Services updated on this Monday or Tuesday and it was fine after that.

My BT was wondering 100% with Android 7, then with 8.0 everything went to hell on all BMWs, with 8.1 things got better but I still get errors with meta data and disconnects.
With my Samsung headset, Pixel 2 disconnects from them almost every day. But I only bought this headset after 8.1 update so I don't know who's fault that is.
I am also running latest firmware on both my BMW and Samsung headset.
And PS. Google has much more issues then that. For quite a long time now Phone app can not reject phone calls due to some touch screen issue or something, at the bottom of the screen I cannot click links in Chrome also because of some software touch issue. Since February update, battery got worse and Wifi stopped working correctly.
Google is a fuсking mess......

The technical term is called being the guinea pig/testers for early software updates!

My Bluetooth is fine, my issue is that after the February 5th security patch, battery life has taken a noticeable hit on my Pixel 2 XL without excessive heating.

BT has been fine for me (Pixel 2 XL) on both my Kia Optima SX and Acura MDX. Beyond that, it works with my Bragi The Headphones, OontZ Angle 3 portable speaker, Garmix Fenix 3 HR, 2011 and 2013 MacBook Pro and Air respectively, and my smart TV.

Does Android have Bluetooth issues? FTFY The answer is yes.

Yes, bluetooth issues with my Jawbone Up24. Every time I restart the phone or a few days pass, I lose connection to my Jawbone. Only way to fix this issue is to remove the device from my Jawbone app then add it back. It's maddening. Nevermind had any issues with my HTC phones.

The only issue that I have is that I wish the phone will remember the volume level when it's connected. It always want to revert back to 50% which is annoying as I always have to turn up the volume again. One way around this is to disable absolute volume in developer settings. You would then lose on the volume being synced with your phone though which sucks. What's up with the phone having BT 5.0 but no dual device support? I got a pixel 2 xl.

I have a 2017 Jetta and J-Lab Audio BT headphones and both work perfectly.
Android Central Newsletter
Get the best of Android Central in in your inbox, every day!
Thank you for signing up to Android Central. You will receive a verification email shortly.
There was a problem. Please refresh the page and try again.