Developers in India can now register to sell paid apps in Google Play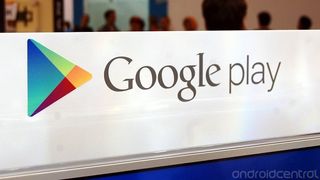 The Google Play Developers portal has received a welcome update, confirming now that developers in India can register to sell paid apps in Google Play. This is potentially huge news for two different reasons. India is one of the most populated nations on the planet, and the smartphone market in India is exploding at a tremendous rate.
Developers having the facility to be paid for their work is a big deal too. Famously, the lack of paid app support in the UAE became the reason that Carbon will eventually be given away for free. While this nation is still omitted, the addition of India to the list that now reaches 32 is a welcome one.
Source: Google Play Developers thanks Vishal!
ahhh, Carbon. The app that never was. Its been teased so many times.

IIRC, after guest-starring on an AC podcast yesterday, the developer said in a G+ post that he is working on an app video and app submission, and that the app itself is completely finished and ready to go. Hopefully, it will be well worth the wait. And if it isn't, well we'll always have the most excellent Twicca.

Great news! Now, if only payments were accepted in local currency, there would be so much less reluctance about making purchases on Play. Those pesky additional forex conversion charges from banks put me off and make me rethink my app purchases every damn time.

I've only got three words. Oh, shite! :)

This is overall a great thing... I do hope that too many of the scammers don't jump on the platform though!

I have registration on android Apps. Plz any developer. Contect me my num.is 08962565364
Android Central Newsletter
Thank you for signing up to Android Central. You will receive a verification email shortly.
There was a problem. Please refresh the page and try again.