Cyanogen and Qualcomm announce new partnership for reference hardware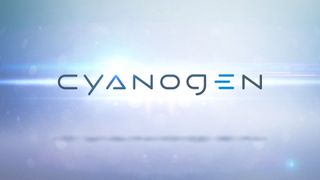 Barcelona is alive with news from every facet of the mobile industry today, and while most of us are fully immersed in all of the products being announced that will actually be shipping soon, the folks at Qualcomm are preparing for the stuff that comes next. Typically when Qualcomm makes a mobile announcement at an event like Mobile World Congress it's for the next wave of processors the company is working on. Today, however, Qualcomm is making a software announcement.
Specifically, the company has announced a partnership with Cyanogen Inc. to overhaul the software shipped on the next generation of reference devices.
Qualcomm makes special devices with each of its chipset launches called Qualcomm Reference Devices, or QRDs. Think of it like a whitebox program, where Qualcomm provides everything necessary for a company to slap its branding on the side and call it their own. There are hundreds of these devices in the world today, made by dozens of different manufacturers. Qualcomm's program makes it so these manufacturers can "make" and sell a device in as little as 60 days, instead of the months and months a from-scratch hardware launch takes. Most of these devices aren't particularly fun to use, due in many cases to the software. Qualcomm often builds Android from internal software repositories, tosses in the necessary software for their hardware to work (often with very little optimization), and the manufacturer with their name on the side adds their unique flair before selling.
The Qualcomm/Cyanogen partnership creates some interesting new options for the QRD program. Snapdragon 200, 400, and 600 series QRDs will be available with Cyanogen OS (that's the partially proprietary variant, not to be confused with the FOSS and community maintained CyanogenMod), complete with feature options for each device tier. This allows manufacturers to customize their experience a little, while Cyanogen OS becomes available on a potentially significant number of new devices. More importantly for users, this move means more manufacturers will be able to offer QRDs with the latest version of Android and a significantly greater chance for software updates than the current QRD lineup.
It's easy to see how this deal benefits both sides, and it'll be particularly interesting to see what results this partnership yields. Check out the full press release below for more details.
Cyanogen and Qualcomm Collaborate to Raise the Bar on User Experience
Cyanogen, Powers New Offering for Snapdragon Processors
Palo Alto, CA. — March 1, 2014 — At Mobile World Congress today, Cyanogen Inc. and Qualcomm Technologies, Inc., a subsidiary of Qualcomm Incorporated, announced details of a collaboration that will provide support for the best features and UI enhancements of the Cyanogen Operating System on certain Qualcomm® Snapdragon™ processors. This will be available for the upcoming release of Qualcomm Reference Design (QRD) planned for April.
Cyanogen is widely known through the industry for its commercially distributed Cyanogen OS and the CyanogenMod community distribution. Through the enhanced solution, Cyanogen brings a number of feature-rich enhancements, including a new launcher and personal information management apps across dialer, messaging, contacts, and calendar. The Cyanogen OS experience arrives on the most current Android™ 5.0 Lollipop release, and will be available to device makers globally.
"We're delighted to collaborate with Qualcomm on their QRD program," said Kirt McMaster, CEO, Cyanogen Inc. "We're addressing the needs of device makers in developed and developing markets looking for a truly differentiated software experience that matter to consumers."
The features and UI enhancements will be available from Cyanogen Inc. for Qualcomm® Snapdragon™ processors in the 200, 400 and 600 series, bringing the Cyanogen experience across multiple device tiers. Additionally, Cyanogen features such as the new Launcher will also be available for the QRD program across these tiers of Snapdragon processors. The QRD program is designed to streamline the rapid introduction of devices at lower development costs — drawing on the technical innovation and product quality that have made Qualcomm Technologies, Inc. an industry leader.
"We chose to work with Cyanogen based on their deep Android expertise and innovative approach to enhancing smartphone software," said Jason Bremner, SVP of Product Management, Qualcomm Technologies . "By collaborating with Cyanogen, we are able to offer unique experiences to users of Snapdragon based devices."
Through this ongoing collaboration, Cyanogen will be adding exciting new features and services in future releases as the company continues to drive advancements in mobile computing across a range of devices that incorporate Snapdragon processors.
Get the Android Central Newsletter
Instant access to breaking news, the hottest reviews, great deals and helpful tips.
Cyanogenmod making moves. I'm interested to see where they end up. Posted on my OnePlus One

And then they will backstap Qualcomm and they get so mad the sue them to death or even buy the damn company Posted via the Android Central App with Oneplus one

Now tell us how you really feel.

Really sad Posted via the Android Central App with Oneplus one

Don't worry he will quit in a few months Posted by my soon to be retired Note 3

No am with OnePlus just not cynogenmod as company Posted via the Android Central App with Oneplus one

who cares, you can't even get those reference devices, not even if you are a developer and willing to pay the premium price

I think you might be confusing QRDs with developer kits. There are many QRDs out in the world today, most of which are quite affordable.

i'm talking about the MDP 810 tablet, costs 999$ but you need to somehow be approved / elite enough to order it

Then they'll make some other deal that will get Qualcomm banned Posted via the Android Central App powered by Droid Turbo

I'm mad at cyanogen, partnering with oneplus then giving them the cold shoulder in India. Posted via Android Central App on 1+1

Why not..the last collaboration was a success..right? ... ... ( 0ppo F5) ...