As technology evolves, you're often faced with upgrading more than just your phone and headphones. What about the accessories you use with them? There's a chance that your old car charger isn't as fast or as powerful as it could be. If your center console could use an upgrade, check out this Xcentz Mini Metal Car Charger. It usually costs $15, but today at Amazon, you can enter promo code XCENTZS94 during checkout to drop the price to just $8.99. There are multiple colors to choose from as well, all of which are eligible for the discount. You can choose from black, blue, grey, and red (although the red kind of looks like fuschia). Get free shipping by spending at least $25 or using Amazon Prime.
Top It Off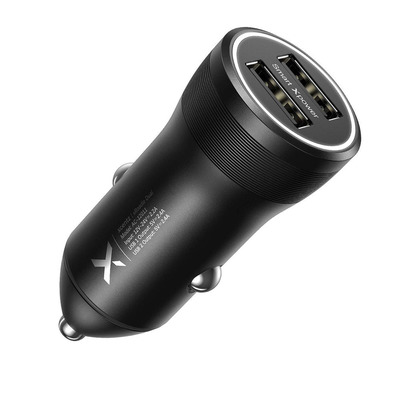 Every car needs a good charger. This one is inexpensive and fits flush to your vehicle's lighter outlet. It's easy to use and features two ports to charge devices simultaneously. The coupon code works on every color, too.
$8.99 $14.99 $6 off
This compact device has a flush-fit design, so it won't stick out awkwardly or pose any inconvenience. The metal design is durable and sleek, too. It also dissipates heat more efficiently than plastic chargers do. Two USB-A ports with a maximum output of 4.8A are capable of charging your phone and other devices quickly. They'll do it safely, too, with protections built-in against overheating, excessive current, and the like. The faint LED light ensures that you'll be able to see the charger, but it's not so bright that it will distract you while you're driving. Xcentz includes an 18-month warranty with your purchase. So far, the customer reviews are positive.
While you're outfitting your car with bells and whistles at a discount, check out some of these other deals that may interest you. Make road trips more comfortable with an inexpensive travel pillow and keep all of those straw wrappers contained with a dedicated vehicle trash can. No Bluetooth? No problem. This $16 TaoTronics adapter can fix that. All of these deals are valid for a limited time, so get a move on if you're interested.
We may earn a commission for purchases using our links. Learn more.