CalorieCount.com releases app for Android, afternoon munchies successfully thwarted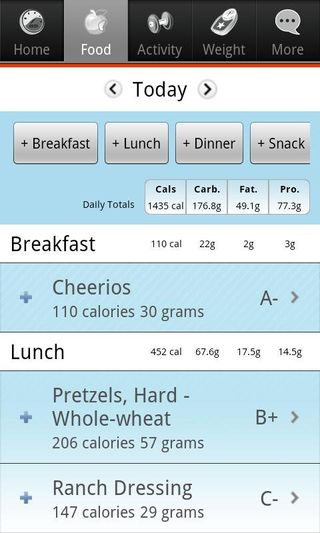 CalorieCount.com has released an Android version of its Calorie Counter & Diet app, available now in the Android Market. Already popular on iPhone and recently featured on "The Today Show," the app now gives Android users access to its full suite of wellness and health planning tools. Features include access to nutritional facts for over 200,000 foods, exercise reviews, healthy recipes, personal healthy-living goal logs, and tools to track calories and visualize long-term weight loss strategies. With a clean and easy-to-use interface, you now have no good reason to lose track of how many cookies you've eaten this afternoon. Hit the source link to download straight from CalorieCount.com, or hit the break to grab it from the Android Market.
Source: CalorieCount.com
My fitness Pal destroys this

I second this, it's what I use. It's helped me lose 22 pounds in a little over 2 months!

Just got MyFitness yesterday...and just in 24 hours I see how this is so much better than Calorie Counter

I agree.. this app is slow, not laid out well and doesn't even display correctly on my phone. MyFitnessPal is SO much better, I use it on a daily basis... haven't lost any weight yet, but that's my own fault.. haha
Android Central Newsletter
Get the best of Android Central in in your inbox, every day!
Thank you for signing up to Android Central. You will receive a verification email shortly.
There was a problem. Please refresh the page and try again.