After a short suspension, BLU phones are back at Amazon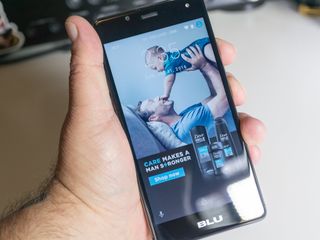 After what BLU is calling a false alarm, products are back in stock and available at Amazon.
In a press release issued shortly after Amazon suspended sales, BLU stated "that there is absolutely no spyware or malware or secret software on BLU devices" and claimed reports to the contrary were false.
Soon after reports in 2016 surfaced of BLU's privacy blunder, the company hired Kryptowire, who had originally found the issues, to investigate the situation further. After regular monitoring of the ADUPS service, Tom Karygiannis, Kryptowire vice president, is quoted as saying "the data collection is in line with BLU's Privacy Policy, and does not constitute any wrong doing by BLU."
It's still unclear why Amazon thought the products needed to be pulled, but now they're back and readily available.
The original story is below.
U.S.-based phone company BLU is back in hot water as Amazon has suspended sales of its phones citing concerns over the security of the software loaded on the phones. Amazon says the move is in response to a "potential security issue," though it's not immediately clear if it stems from the same security worry uncovered in apps pre-loaded on BLU phones late last year.
Most people probably don't have any specific brand affinity for BLU's phones, but it has made some of the cheapest Android devices available on Amazon, which has driven sales as it competes in the ultra-low-end segment. BLU has even partnered with Amazon for a "Prime Exclusive" device that was sold with lock screen ads at a steep discount — just $60. At the time of the previous security scare it was apparently determined BLU had things under control enough to keep the phones on sale — but now Amazon is pulling the plug 8 months later.
Amazon's provided the following statement to CNET:
The interesting part about this whole thing is how long it took Amazon to put a halt on sales, particularly if this is indeed a continuation of the same issue from November last year. With Amazon's reputation on the line in that it's selling co-branded Prime Exclusive versions (opens in new tab) of BLU phones, it's surprising that it wouldn't have at least temporarily paused sales while this was ongoing. Now, Amazon is now directing customers to BLU for inquiries on their phones, and continuing to sell other Prime Exclusive phones from the likes of Motorola, Nokia and Alcatel.
It isn't likely that anyone will be too upset by not seeing a BLU phone available on Amazon alongside the many other Prime Exclusive devices, but for those who bought one throughout 2017 there are bigger questions as to how big this security hole is and how responsible BLU will be in addressing it.
Updated August 2017: BLU responds and phones once again available at Amazon.
Have you listened to this week's Android Central Podcast?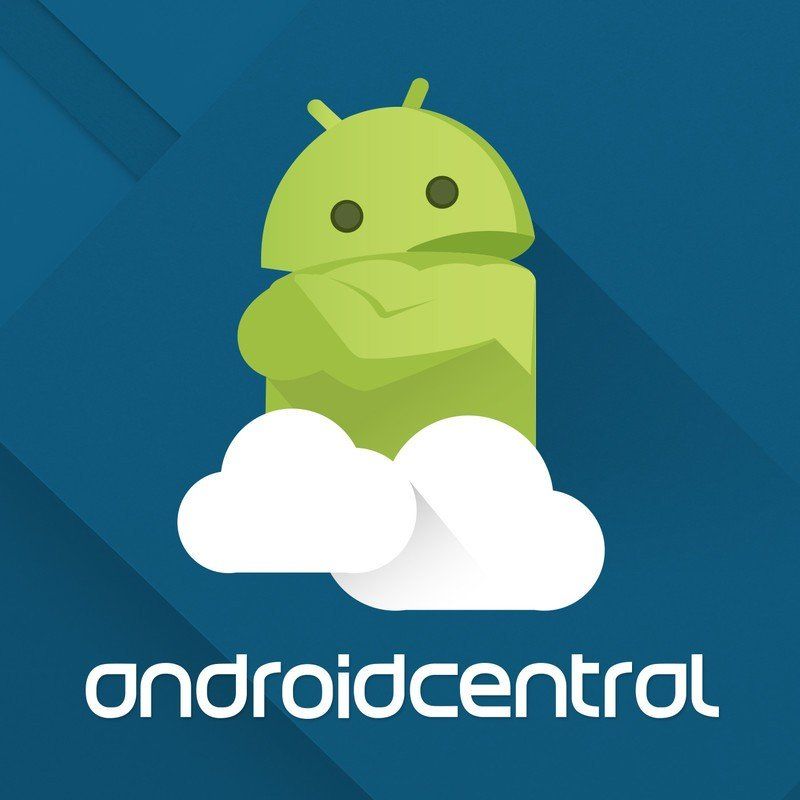 Every week, the Android Central Podcast brings you the latest tech news, analysis and hot takes, with familiar co-hosts and special guests.
Get the Android Central Newsletter
Instant access to breaking news, the hottest reviews, great deals and helpful tips.
Andrew was an Executive Editor, U.S. at Android Central between 2012 and 2020.
I just bought the BLU R1 HD from Amazon last week. Looks like I'll be returning it.

Good, seeing as it wasn't the first time, good on amazon to not risk it.

One plus makes better phone than them

But they didn't mount the screen upside down

Not for $60. Lots of companies make better phones if we are disregarding the price part of the equation. Kudos to Amazon, BTW.

You know the old saying, If it seems too good to be true, it probably is....

Blu never updates anything OS, Security Patches nothing! They don't one phone that has 7.1.1 on it not one! none of their phones even have 6.1 on them 5 months away from 2018 they're pushing Android 8.0 soon the last security patch on the Blu Pure XR was September 2016

Samsung doesn't have a single phone with 7.1.1 right now either. :) But yeah, BLU sucks... Can't expect much for that price.

The problem is Not BLU. Don't expect any updates from low end phones from Samsung and LG either.

Yes the problem is BLU....they a **** product and people expect this garbage to work!!!

The problem is Mediatek, the company that makes the chipset that powers Blu phones. Mediatek doesn't support software updates.

Along with HTC accidentally showing adverts in it's keyboard, the truth is that you don't quite know what is happening underneath in your software.

Would be odd for it to be the same security issue since it was already patched in November. And there was another unrelated patch in March.

comment above said they haven't patched since September 2016

Good riddance. The two blu phones I have suffered from bootloops and one had a loose motherboard or some other internal component that caused the phone to simply shut off when set down in any less than the most gentle of ways. Chinese badge engineered junk.

Always can find these kind of comments when there's a Chinese phone

Yeah... And the amusing thing about it is that blu are actually an American company! It's AMERICAN not Chinese! AHAHAHA!

BLU is based in Florida, but as far as I know, many of their products are rebadged phones that were originally designed for the Chinese market, like some of the Gionee phones. Remember the BLU Pure XL back in 2015? That was a Gionee device.

IPhone is Chinese built, it's a matter of you get what you pay for.

Yes, free Spyware and bootloops!

Whatever... 1 phone maybe, but 2 with bootloops death? Not Great Chinese quality here. Stick with major brands from China only, not rebadged junk.

My R1 HD has the June 5, 2017 Security patch on it.

I had that R1 HD or whatever - Sent it right back when my SMS were sending MMS as SMS but really a secret MMS to a server track e-mail- data- cameras- and front cam - if you read the setup T&A it says "we can access either camera at anytime" O_o

Of course a messaging app would have camera permission (so you could take a pic and input it into the messaging app) take off the tinfoil hat.

How about you improve your comprehension skills. I didn't speak to app permissions you GRANTED - I specifically spoke to something completely different. And no messaging app on my phone has access to my camera. Why are you here again o_O Slow night....

And those "free" movie apps like Showbox and now I hear there are "better" ones - yea it can "read" one thing and be doing another without your knowledge..... Piracy and privacy will never belong In the same sentence

He went full tinfoil hat on us.

I'm not a he stuped- stop assuming

They should just open source everything possible on it to have a code audit. If they sell a 100% open phone at those prices, it'll fly.

Bobbob, it's called Android. Duh!!