BlackBerry is suing Snap Inc. for BBM patent infringements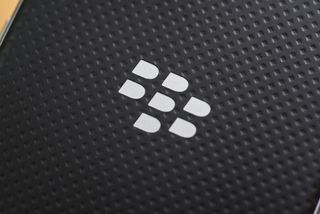 (Image credit: Android Central)
Snap Inc. – the parent company behind Snapchat – is being sued by BlackBerry over digital messaging patents it's supposedly infringed on. These patents are owned by BlackBerry and were used to help create the company's once-iconic BBM messaging service.
BlackBerry's accusing Snap Inc. of infringing on six patents that were filed between 2012 and 2014, and two of them are the same ones that Facebook reportedly infringed on, too.
Just about a month ago, BlackBerry targeted Facebook, Instagram, and WhatsApp with similar claims of all three companies copying its work.
Snap Inc. has yet to comment on the matter, and if you want to read more into the fine details, the case is named as BlackBerry Ltd. v. Snap Inc., 18-cv-02693 with the United States District Court at the Central District of California in Los Angeles.
BlackBerry sues Facebook, Instagram, and WhatsApp for patent infringements
Joe Maring was a Senior Editor for Android Central between 2017 and 2021. You can reach him on Twitter at @JoeMaring1.
If BlackBerry is gonna sue everyone who took ideas from BBM then they will have to sue everybody. almost every major messaging app out there was based on BBM

That's essentially what they're doing; they already sued Facebook. They're sueing for patent infringement. It'll be very interesting if they win out here. They obviously have a big case on their hands.

And they should if those companies have infringed on their patents.

My question is why they did not jump on these sooner for years on the CrackBerry site everyone was complaining about how these companies ripped of BBM and RIM was doing nothing about it

Don't know, but they can very clearly prove damages now, which can potentially make it easier to score a very large settlement.

They did by approaching them in licensing and paying up on infringing their patents. Those companies refused so now they re sueing them.

Plus, it's easier to get some type of settlement when you have a handful of charges. For example, if they approach the court with five instances of infringement, they might settle for two or three of them and get something out of the deal, similar to a murder suspect taking a manslaughter deal because a 1st degree murder conviction is likely.

Still love BBM, too bad I can only get my Wife to use it with me. (she still has a BB)
It's pretty much all SMS here, at least between my contacts.

Damn, BlackBerry the patent troll, Lmao. 😂

Eh, not really. Patent trolls just hold on to patents without doing anything with them, or making any products of their own. I don't know enough to have much of an opinion on the validity of this suit, but BB definitely makes use of its IP on its own.

Exactly. If you designed and developed something groundbreaking and brand new to the market, wouldn't you want to protect it?

Rise of the kraken, all these apps/companies that doubted BlackBerry about to feel there wrath

Too bad they didn't do this back then when BBM was still popular. The only winners will be current shareholders.

Problem is, if they did it five or six years ago, they'd probably only collect $100,000, whereas now, they will most likely cash in much bigger.

John Chen is quite savvy. Along with acquiring QNX, partnering with Samsung, TLC, acquiring a dual SIM company as well as getting into the Healthcare and IOT industries. Moving away from hardware and concentrating on security and software where the profits are. I am just glad the KEYone and Motion were made. We absolutely love these devices!

I hope BlackBerry bends them over and fücks them hard.
Android Central Newsletter
Get the best of Android Central in in your inbox, every day!
Thank you for signing up to Android Central. You will receive a verification email shortly.
There was a problem. Please refresh the page and try again.