AT&T announces 15 new LTE markets, expands 4 others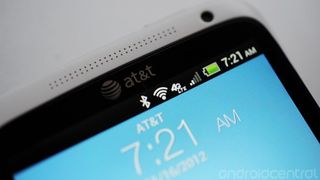 AT&T expands their LTE network in markets from New Jersey to Washington, with plenty in between
AT&T has filled our inbox tonight with news about new and expanded LTE markets across the US, so we're going to pass along the good news. AT&T bills their network as the country's fastest 4G, and while we agree for the most part there's still quite a few places where Verizon has the coverage that AT&T just doesn't. Nights like tonight, when they light up multiple cities, will go a long way to change that. Now hang on tight, the long list is after the break.
AT&T has expanded LTE service in the following markets:
AT&T LTE service is newly available in:
Android Central Newsletter
Get instant access to breaking news, the hottest reviews, great deals and helpful tips
Senior Editor — Google Ecosystem
Jerry is an amateur woodworker and struggling shade tree mechanic. There's nothing he can't take apart, but many things he can't reassemble. You'll find him writing and speaking his loud opinion on Android Central and occasionally on Twitter.
So since it was alluded to in the story, just how much of a coverage gap throughout the nation is there between AT&T's 4G coverage and Verizon's? Any visuals for comparison, such as maps? I'm just curious, that's all.

Verizon has the best coverage across the US, but ATT beats Verizon's speeds right now. Most people say it's because most ATT user's aren't using ATT's 4G network fully, so in another year I'm sure ATT will be bogged down like Verizon's LTE Network. I actually got 19 MBps (Once) when Vzw started LTE in my area, and now i barely average 11 down and 4 up, my wifi is 10 down and 2 up. Coverage = Verizon Speeds = ATT TechHive Article: AT&T clocks best overall speeds with 3G/4G combo sorry won't let me post link

wow... your LTE speeds are slow... I average about 16/9 on verizon (3 bars) and i have seen 35/20 a few times with full service.

This couldn't be further from the truth my friend. Just look at the numbers reported even though att is second to Verizon in size they still have the most smartphones on their network and they have the highest percentage of mobile tablets I. E ipad and galaxy tabs 10.1. Att sold 3 million iphone 5 more than Verizon in one quarter alone so thir lte network is just as crowded and still faster. What's amazing is that in some of the cities like la and Miami where they only had enough spectrum to deploy 5x5 channels instead of 10x10 lte channels they still faired well. Just wait until the qualcomm spectrum they bought comes online that's 6mhz nation wide of 700mhz and also the 700 they bought from Verizon. They are also gonna start refarming the 850 and 1900 mhz 2g spectrum they have for hspa+ and lte look at the bans in the iphone and HTC one the att models already have 850 /1900 lte capability . When you add that and the 2.3 ghz nationwide lte network they will start building out in 2015 att and to a lesser extent Tmobile are the place to be. Lte plays way nicer with gsm than cdma and the handoff is seamless. Gsm rules why do you think the Google editions if the gs4 and one can work on att and TMO not to mention the American version of the unlocked asus padfone Infinity. With att you have the most options I'm typing this on a asus transformer pad tf300l. Its an unlocked att lte capable transformer pad and my DL speeds average 15_20mbs in Los Angeles. Visit fierce wireless for the network stats but att has just as many lte users as Verizon.

AT&T: http://img827.imageshack.us/img827/874/screenshot2013060511484.png Verizon: http://img855.imageshack.us/img855/6051/screenshot2013060511485.png

I know for a fact that Verizon's 4G coverage is horrible along I85 running from Raleigh to VA. That map you have shown is completely false. Also being on Verizon 3G is akin to chewing steel bolts.

STILL, nothing close to my house. About to tell them to just charge me the etf, dont get service anyways.

FYI: At&t's maps take about a week after announcement to update. Verizon's updates on the Thursday morning of announcement.

Not my experience. I got LTE a month before ATT announced it.

Hmm, I now seem to have 4G LTE in my hometown Charlottesville, VA! Yay!

Texarkana, Texas here and I can confirm I don't give a shit about this and will continue to use T-Mobile. BTW MetroPCS beat everyone to the punch over here and lit up LTE about a year ago.

Verizon has had LTE in Texarkana for over a year.

Those links require a PR Newswire UID/PWD to read them.

Finally !!!! FortWayne,IN

We got att lte as of about a week ago in Muskegon Michigan. They haven't announced it yet. I don't think they are done yet. They said it would be by end of summer but it's on now. :-)

Lte speeds in Spokane Washington.

Can't believe they even lit up Forrest City, AR...I grew up there. It's so tiny and rural you don't even have to dial the area code when dialing phone numbers! Pretty cool. My closest neighbor was about 1 mile away from my house back then.

It sure is nice to know those jack offs waited until now to activate Forest City, AR and Texarkana, TX. AT&T is seriously the worst, why do people tolerate this?

Vineland gets ATT love and Atlantic City sucks as usual. It's really frustrating living in this forgotten part of NJ. You would think that as many people living in this area and all the tourists coming in a couple of weeks, we would get LTE before Vineland, but no, no. Vineland is closer to Philadelphia, that's all that matters.

Yes! More LTE for AT&T! WAIT! I have a Nexus 4.
Android Central Newsletter
Get instant access to breaking news, the hottest reviews, great deals and helpful tips
Thank you for signing up to Android Central. You will receive a verification email shortly.
There was a problem. Please refresh the page and try again.