Sundar Pichai expresses optimism about the future of AI ahead of Google's 25th anniversary
Google's Sundar Pichai reminisces about the first email exchange with his dad for the tech giant's 25th anniversary.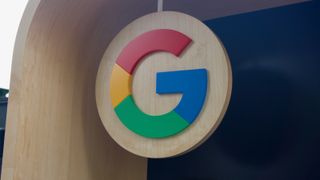 (Image credit: Michael Hicks / Android Central)
What you need to know
This month marks Google's 25th anniversary and CEO Sundar Pichai is recognizing the milestone with a nostalgic tale.
Pichai recounts the first email exchange he had with his father, as a means to highlight the evolution of communications technology.
The tech leader also expressed optimism about the future of Google, as it relates to AI.
As the tech giant celebrates its 25th anniversary this month, Google CEO Sundar Pichai recognizes the milestone by reminiscing about his first email exchange with his father and reaffirming Google's commitment to AI.
In a letter shared on the Google blog, Pichai recounted his time as a student in the U.S. and his excitement about his father — who was in India — obtaining his first email address. Pichai explains that, at the time, he was excited about this affordable means of communication, so he promptly sent his dad an email — only to be met with a surprising delay. It took two days for Pichai to receive a rather formal reply that read, "Dear Mr. Pichai, email received. All is well." Perplexed by the unexpected delay and formality, he decided to call his dad for an explanation.
To his surprise, Pichai learned what happened. His father's workplace retrieved the email on an office computer, printed it out, and physically delivered it to him. Then, Pichai's father dictated a response, which was transcribed and eventually sent back to him.
Pichai likened the humorous tale to a more recent experience with his son, who captured interesting moments on his phone, shared pictures with his friends, and engaged in messaging, all within mere seconds, much to the CEO's astonishment.
Pichai explains that the stark contrast between the immediacy of his son's experience and the delay with the moment his father serves as a testament to the significant shifts in communication technology over the years and, interestingly, how different generations have adapted to the evolving digital tools.
"Technology that takes us years to adapt to is second nature for our kids. Ideas my dad marveled at as science fiction — taking a call from your watch, or telling your car to play your favorite song — make my children shrug," Pichai says in the statement. "Those shrugs give me great hope for the future. They set a high bar for what the next generation will build and invent...and I can't wait to see what will make their children shrug, too."
Besides reminiscing about the past, Pichai expressed optimism about the future of Google, particularly as it relates to AI. "We're just beginning to see what the next wave of technology is capable of and how quickly it can improve. One million people are already using generative AI in Google Workspace to write and create."
Ahead of the company's 25th anniversary, Google recently updated the Android brand with a visual makeover as it prepares to launch Android 14 and its upcoming Pixel 8 series.
Get the Android Central Newsletter
Instant access to breaking news, the hottest reviews, great deals and helpful tips.