Amazon introduces Kindle Fire HDX tablets, refreshed Kindle Fire HD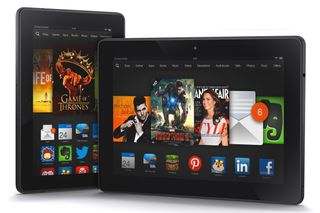 Amazon has just announced its third generation of Kindle Fire tablets, going by the "Kindle Fire HDX" branding, along with a refreshed version of the older Kindle Fire HD at a new low price. Starting with the new devices, the Kindle Fire HDX comes in a familiar 7-inch and 8.9-inch varieties, both with upgraded specs all around.
Both HDX models feature quad-core 2.2GHz Snapdragon 800 processors, 2GB of RAM, 16, 32 or 64GB of storage and new higher-resolution displays. Those displays clock in at 1920x1200 (323 ppi) on the 7-inch model and 2560x1600 (339 ppi) on the 8.9-inch — which also has a new 8MP rear camera. Amazon says that the overall weight of the HDX has improved dramatically as well. The HDX 8.9-inch is 34 percent lighter than the previous model (just 13.2 ounces).
On the software side, the new HDX tablets are running Fire OS 3.0 "Mojito," which brings several new features like X-Ray for Music, Prime Instant Video downloads and updates to all of the pre-installed apps. Amazon is also introducing a new service it calls a "Mayday button," which delivers 24x7x365 tech support for your tablet for free.
Pricing for the Kindle Fire HDX 7-inch starts at $229 for 16GB of storage, "special offers," and Wifi-only networking. You can pay $40 per storage increase, $15 to remove special offers and $100 extra to add either AT&T or Verizon LTE connectivity. Those of you playing at home will see that puts the highest priced model at $424.
The Kindle Fire HDX 8.9-inch starts at $379 for 16GB of storage,"special offers," and Wifi-only. You can double your storage at each level for $50 more, remove special offers for $15 and add AT&T or Verizon LTE for $100 extra. The most expensive model is then $594.
In case you weren't overwhelmed with all of the hardware news already, Amazon is also announcing a refreshed version of its Kindle Fire HD 7-inch at a new lower price. Now starting at just $139, the new Kindle Fire HD has a 1280x800 display, a dual-core 1.5GHz processor, dual stereo speakers and the new Fire OS 3.0 operating system. The casing is also thinner and lighter just like the new HDX tablets.
All of the tablets are available for pre-order starting today from Amazon:
Have you listened to this week's Android Central Podcast?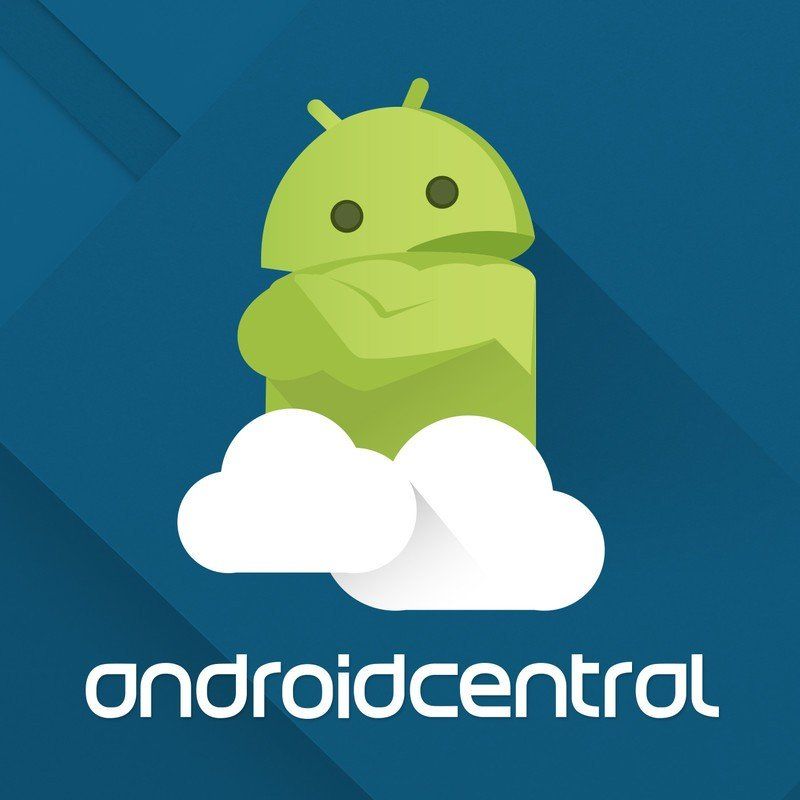 Every week, the Android Central Podcast brings you the latest tech news, analysis and hot takes, with familiar co-hosts and special guests.
Andrew was an Executive Editor, U.S. at Android Central between 2012 and 2020.
Nice job Amazon....still like my nuxus 7(2013)though.

+100 Posted from the old Google Nexus 7 via Android Central App

The nexus 7 is still the tablet to beat Posted via Android Central App

+100 Posted from the old Google Nexus 7 via Android Central App

Wait...it's better than a Playbook????

This is better than nexus 7 2013. It has snapdragon 800

Yep...it does have a better processor, but that alone does not make it better. At lest not for me. For instance, the new Kindle Fire HDX does not have a rear facing camera, pure android and soon Kit Kat 4.4. Because the new kindle lacks these features does that make the 2013 nexus better? I understand what you mean but,spec's are not everything. At lest not anymore.

it has better procesor. Same ram, same ppi. Not camera? Not a problem, i have my cell, I have always say that it looks stupid to take pictures with a tablet. Android pure? mmm maybe, but the feautures amazon provide are good

See, the problem with the spec race is this. In six months to a year, this new and "better" tablet will also be outdated. So, with that said, buy a tablet that makes you the consumer happy. If that's amazons services and it's custom UI, sweet. If it's a nexus with pure android and a guaranted update to the next version of Android get that. "Better" is a subjective term.

it doesnt have widgets, no latest OS, no google service, play service, 1 million apps

The 8.9 HDX has a rear facing camera...

And a crippled OS with a crippled app store. Not to mention no Google services. No thanks. Posted via Android Central App

I dont mean to be an amazon defender, but just cause u reply me, gonna reply u. google services? they have a new app from youtube, and the brower is good. For gmail they have an app and u can add your gmail account. I miss maps. But otherwise no problem. And u can install .apk files...

No Google Now, no Keep, Gmail just isn't the same outside the native app, same with G+ and Hangouts etc. Don't get me wrong, there's definitely still a market for these, specially if you aren't as invested in Google's services and/or if you're a Prime subscriber... I feel like the marker for these grows smaller every year tho and Amazon just has a lot of leeway because a lot of Android OEMs are still putting out a lot of overpriced and underspec'd lower res tablets. If nothing else, that old Fire HD 7" model is gonna sell very well purely cause of the low price point and easy availability. Something like the ASUS MemoPad should be a bigger seller but ASUS doesn't have the PR muscle or retail space of a Samsung.

Exactly! Posted from the old Google Nexus 7 via Android Central App

My mom got one of these for her birthday (NOT FROM ME) and I've had to help her work through Amazon's 'super easy user interface' that confused me a few times as well. Let's just say they could release a $229 Kindle Fire HDX plated in gold and I still wouldn't want it... (To be fair my mom loves hers)

If it were made with gold, and sold at 229, I'd buy it just to sell for its weight in gold Posted via Android Central App

Lol Posted from the old Google Nexus 7 via Android Central App

My four year old daughter breezes through the OS. You must be a dumbass. Posted via the Android Central App on my Note 2

Sorry but lol! Posted From my Motorola side view pager via 4-5683-8

I was hoping this new Kindle would be good enough to push Google to release an updated version of the new nexus. Didn't happen.
Give me a Nexus 7 extreme version with snapdragon 800 and 3gb of ram, keep all other specs the same, Now just going wait for Nexus 5. Posted via Android Central App

You're joking right? Posted via Android Central App

Maybe a little sarcastic but I really expected the N7 to have a bit more better specs since it was released so close to the Note 3. The screen is the only thing that was magnitudes better than the 2012 N7. Posted via Android Central App

If you think the screen was the only significant improvement, well... ...you might want to actually use a new N7. Posted via Android Central App

Dam amazon, way to step up your game. Snapdragon 800 at that price point is a steal. Posted via Android Central App

my only question would be...without access to the Google Play Store, are there enough games/apps that can take advantage of that processor? Or can you install the Play Store after the fact (without installing another ROM)? Or for that matter, what is the bootloader status of these devices?

Let's see? Same price, processor, but the nexus has poor android, full Google play access, update to the newest version of android, a rear camera for those that need to take pictures with tablets, whether charging and NFC. I'm audio not sure if Amazon's fork of Android keeps Wi-Fi direct. I doubt it, though. Posted via Android Central App

Can anyone say Cyanogenmod? (: Posted via an HTC Thunderbolt

Nope, I'm a bit PAranoid :)

Is that good? I've been meaning to try it out but just haven't gotten to it. Posted via an HTC Thunderbolt

Maybe I'm just used to reading news about sub $300 tablets, but to me, the 16 GB 8.9" HDX sounds a little over priced. That price would be more reasonable at 32 GB, especially considering how cheap flash storage is at that capacity, Amazon would be making money off the "special offers" it shows me, and I'd be buying books, movies, etc. from them. I guess the screen is a really nice screen though. Maybe I'm just being picky.

I really hope The Home Depot doesnt see this, because last I heard, Home Depot trademarked the HDX moniker for their in house brand of products (sort of the no-frills brand). I'm thinking Amazon needs to rethink their naming stradegy. Other than that, the specs speak for themselves. Another quality tablet from Amazon except for the castration it is given by Amazons OS overlay and the locked down market environment of the Amazon store. Sure, I buy some stuff from Amazon, but the vast majority of Apps and consumable content I have on my tablet are from Google Play or downloadable content from the internet. I also will never buy anything that does not have expandable storage. True, I may never fill up 32 or 64gb of on board storage, but at least with my Transformer Prime, I have the option to add more if I need it.

My problem with this is the mayday app, yes it is nice to have help 24/7/365 but they can control your tablet, & the only person I want to control my tablet is me. Posted via Android Central App

What happened to amazon keeping the prices down because, "we can do this because we are a services company". Posted From my Motorola side view pager via 4-5683-8

I wondered this when the released the new Paperwhite..
Just from a Marketing/Business/..etc... stand point...I'm really curious as to Bezos going to the other way and not feeling the need to do a big show n tell.
Almost anti-Apple? Apple seems to get good press for theirs..so Samsung un-packs and Google IOs...etc.,.. Amazon did theirs last year but non this year...just website announcements...

I don't know what I'm missing here, but the cheapest one seems like a no-brainer for kids with the amazing parental control features. And yes, I've tried (and currently use) what is available on the Play Store. It's just not as good.

agree...$140 and I can download some kids content for car trips! sold.
usually for every car trip I spend $10 bucks "renting" movies and cartoons from amazon or google play for the kids.

Great, now I have to upgrade

Root it problem solved lol. And for the Kindle Fire HD with those specs at that $ 139 price tag is a steal even if there is no SD card. Just Root it and you got yourself a killer Tablet on a budget Witch will spoke any iPad.

Problem not solved. How do you know there will be an easy root method? Rooting isn't as simple as just pressing a button... And it's $229, not $139. Posted via Android Central App

Kindle fire HD is 139, the hdx is 229. Posted via Android Central App
Android Central Newsletter
Get the best of Android Central in in your inbox, every day!
Thank you for signing up to Android Central. You will receive a verification email shortly.
There was a problem. Please refresh the page and try again.