Alcatel OneTouch Idol 3 review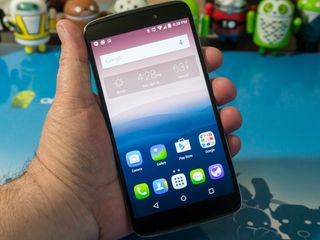 When we first looked at the Alcatel OneTouch Idol 3 — we're talking about the larger, 5.5-inch 1080p display model here — at Mobile World Congress in Barcelona, we had a good feeling about what we were seeing. Alcatel OneTouch certainly isn't on the tip of any tongues when talking about top-selling Android phones, but the company's latest offering is a phone you need to know about.
While the Idol 3 doesn't have the specs that will set the Android world on fire, what it does bring is one of the best experiences you'll find under $250. The Idol 3 is the perfect balance of features and performance versus cost, and after a bit of time using it, I'm liking it more and more each day.
About this review
We're looking at the U.S. version of the Alcatel OneTouch Idol 3 in the 5.5-inch configuration. We've used it on both T-Mobile US and AT&T, with a 64GB class 10 microSD card installed. Location services are set to high accuracy, two Google accounts are being synchronized, and we're using a Moto 360 with the device.
The phone is currently running Android 5.0.2, with a build number of 7SMA-UEA1 after a recent (small) software update from Alcatel OneTouch.
The specifications and performance
We're going to get this out of the way first thing. You'll notice that these specs are not the top of the line in most categories, nor will you find anything here that you've not seen elsewhere.
Swipe to scroll horizontally
Category
Features
OS
Android 5.0.2 Lollipop
Chipset
Octa-core 64-bit Snapdragon 615 (MSM8939), Adreno 405 @ 550 MHz
RAM
2GB
Display Size
5.5-inch IPS
Display Resolution
1080p
Cameras
13MP with Sony IMX214 f/2 sensor (rear)
8MP wide-angle (front)
Internal Storage
16GB (10GB available)
External Storage
microSD up to 128GB
Radios
LTE FDD: B2/4/5/7/12/17, 150Mbps Downlink, 50Mbps Uplink + VoLTE / HSPA+ / GSM
Connectivity
Wifi, GPS, Bluetooth 4.0, NFC
Dimensions
152.7 x 75.14 x 7.4mm
Weight
140.7g
Battery
2910mAh
What this doesn't tell you is that the Idol 3 handles everything you can throw at it reasonably well, and that it will do it all day because of the beefy battery capacity.
This isn't the powerhouse that the Galaxy S6 or the Nexus 6 is. It's not meant to be. If you are doing many things at once — multiple tabs in Chrome, a game going in the background, and checking your email for example — things aren't instant. But things don't crash and burn either. You'll wait a second (or two in an extreme case) for a new app to open, and when it opens things run just as expected and are snappy and responsive. You can bog down the Snapdragon 615 if you try, but in what I consider a normal user load the performance of the hardware gets a solid 8 of 10. For reference, this is exactly the score I would give a Nexus 4 using Lollipop, and better than I would judge the venerable Moto G.
The one place where the Idol 3 has issues is during heavy read/write to the storage. If you go on an app-installing spree, the phone gets sluggish while things are downloading and installing in the background. This goes away (on its own) once you're done installing your stuff.
The hardware and sensors in the Idol 3 work as advertised. GPS locks on quickly and is as accurate as any top-tier smartphone I've used. Wifi is strong and has good range. Bluetooth has acceptable range (over 30-feet) and stays connected with low-energy devices (the Moto 360) with little impact to the battery. The Idol 3 user interface is fully reversable (you turn the phone upside-down and the UI flips) and rotation is dependable and fast.
Data and voice connectivity gave no issues. Used in the same places on the same networks as phones from Motorola, Samsung, HTC and Sony, the Idol 3 performs as well or better as any. Data speeds were as expected, as was call clarity on both ends.
The display is better than expected considering the price (read: very good), and screen visibility was adequate in bright noon sun. Colors are crisp and clear with no tinge of blue, green or violet on our device, and the viewing angles leave no complaints. Are there phones with a better display? Probably. But there's nothing here to cause any alarm and the experience is good compared to any modern smartphone.
The highlight of the user-experience is the battery life. I'm syncing two Google accounts (one very busy) including all the Google apps as well data hungry apps like Trello, Slack, Twitter, Facebook, and Google+. I read for several hours each day using either the Kindle app or Google Play Books, and I like to spend some of my downtime playing a game or two. In addition, I do a little bit of web surfing and YouTubing most every day, and am in two high-traffic Hangouts (Phil, Alex, Andrew and Russell talk a lot) that run 24/7. The time my screen is on varies between 3 and 5 hours. Some of you will use your phone more than I do, some will use your phone less. This is how I use mine.
On a normal workday, I go out in the morning for breakfast with my lovely wife then spend the remainder of my day on Wifi at home. Other days I leave early and am using my carrier data plan all day, until late in the evening. I've never run the Idol 3 into the red/danger zone of the battery. I won't fool myself into thinking that I could go another day without charging, but I'm confident that the battery will last me all day, every day. I can't say that about every other smartphone. I also can't tell you how the battery will last in your situation. Battery life is dependant on many factors, including the screen, CPU load and (most importantly) signal strength.
I can tell you the battery is more than adequate for my needs as described above. Battery life is better than the Moto X. It's not as good as the Xperia Z3 Compact. But it's good enough.
The Hardware
You'll find no fancy leather or big pieces of polished metal in the construction of the Idol 3. The phone has a full glass front with on-screen buttons, and a textured plastic, non-removable back. You can get the Idol 3 in any color you like, as long as it is Dark Gray.
You'll find no sharp angles on the Idol 3, as the glass and the sides of the phone are angled and rounded where any two edges meet. It give things a really nice feel even though the phone is fairly thin and flat.
The front of the phone has two speakers that are part of the excellent JBL audio "system" incorporated into the design. The outcome fits somewhere between the good two-speaker design from Motorola and the outstanding two-speaker design from HTC. The volume can get loud (too loud for most settings) but things sound very clear and "crisp." You don't have the deep bass you find with Boomsound from the HTC One, but highs and mids are more clear. The audio also sounds great through headphones. Alcatel OneTouch uses the words professional and true-to-life to describe the sound, and while not-quite audiophile quality, most people are going to agree.
Of course, you also have the standard array of sensors (ambient light, proximity, etc.), an LED indicator that appears to be single color (hackers will tell the tale on this one) and the front facing camera.
Image 1 of 2
On the angled and beveled edges of the Idol 3 you'll find the power and volume buttons, as well as the tray for your SIM card and SD card. The card tray is simple, both the SIM and a microSD card fit into the same holder and you slide it in until it clicks into place. Insert the included ejector tool (or a paperclip) into the hole to eject.
The buttons are towards the top of the device, with the volume rocker on the right and the power on the left. For me, they are placed a bit too high, but that's going to be different for everyone. The buttons are a bit small and sit very flush, but press easily and work as intended. They are buttons. They work like buttons. No matter how many times I pressed them, nothing magical would happen.
Move to the back of the Idol 3 and you'll find nothing that surprises you. You're faced with a textured, gray plastic back that doesn't feel bad but also doesn't feel good. It reminds me of the back of the Galaxy S5, except you can't remove it.
In the upper left corner, you'll find the 13MP camera and an LED flash.
The Software
The Idol 3 does a good job staying "faithful" to Android while adding their own touch to the OS. The base of it all looks very much like a Nexus build, with custom icons and features added to the settings. Material Design and Lollipop purists will love most of what they see, while those looking for more will need to visit Google play to fill the feature gap when compared to some other phones running more customized builds of Android.
Personally, I really like what Alcatel OneTouch has done here. While the visual style of the icons isn't my taste, the fact that the underlying system hasn't been modified (too much) makes me feel very much at home.
The Idol 3 has a few extra features bundled into the software — things like a notes app as well as an excellent music player — that can't be uninstalled. There are also a handful of apps bundled, but all of those can be uninstalled if you have no use for them. We're talking apps many of us use and love, as well as a few that we won't: Facebook, Twitter, WhatsApp, Adobe Reader, OfficeSuite, Evernote, Flipboard, Shazam, DropBox, Camcard and AVG AntiVirus.
We won't get into the merits of including any of these. Just know that they are there and can be removed from the user software so you no longer have to look at them. While I still think a better solution is to point people towards Google Play to install recommended apps during setup, this is what we get. Hopefully someone finds at least some of these applications useful — we think some will.
There's not much else to talk about here. The OS has been modified so that things work with the phone flipped 180-degrees (there's even a setting to change the animation you see while it's flipping) and a few extras baked into the hardware like an FM radio, which works well.
If you like Lollipop, you will like what you see. If you don't like Lollipop, go install Nova Launcher or the like.
The camera
You can't talk about a new smartphone without talking about the camera nowadays. Tiny cameras keep getting better and better, and we expect the smartphone we buy to deliver on promises like "industry-leading camera quality."
The camera application on the Idol 3 is great. All the features you want — HDR, timelapse, manual mode and the rest — are on board and the user interface is clean and easy to navigate. There is no optical image stabilization on board, but eis (electronic image stabilization) does a fair job.
Of course, the proof is in the pudding. Here are a few sample shots.
Image 1 of 14
The camera is surprisingly consistent. Pictures taken outside look good (though not spectacular) as do those taken indoors. Low light pictures are surprisingly good, as are close-ups. The color representation is very good, and there is little to no distortion in the finished jpg files. The front-facing camera is more than adequate for video calling or a Hangout, or even a selfie or two if that's how you roll.
The camera isn't quite as good as something like the Galaxy S6 or the iPhone 6+, but it's not bad at all. There are phones that would be a better choice if all you want is the best camera, but chances are you'll be pleased with the camera on the Idol 3 with a little practice.
The bottom line
The Idol 3 is an incredible value at $250.
It's fully unlocked with support for every GSM carrier in the United States (no support announced for Sprint, Verizon or US Cellular) and has all the features you would expect from a top-tier Android phone.
The processor choice means you won't have the mind-bending specifications you'll find in phones that cost hundreds of dollars more, but generally the Idol 3 is a solid performer across the board.
Alcatel OneTouch are also marketing the unlocked angle, where you pay for your phone upfront and use it anywhere on any carrier. This idea works when you aren't paying $699 for a new Android. We're not about to tell you how to pay for your next smartphone, and contracts clearly work well for many of us. We just like seeing companies reminding us that there are other options.
I'll admit I went into this review with the expectation that the Idol 3 would be one of those phones I couldn't recommend to anyone and would never want to use. I'll now eat a steaming pile of crow and say I couldn't have been more wrong. For many of us, the Idol 3 would be a perfect fit, and it's now the phone I would recommend to anyone looking for the best bang for your buck when buying a new Android.
Get the Android Central Newsletter
Instant access to breaking news, the hottest reviews, great deals and helpful tips.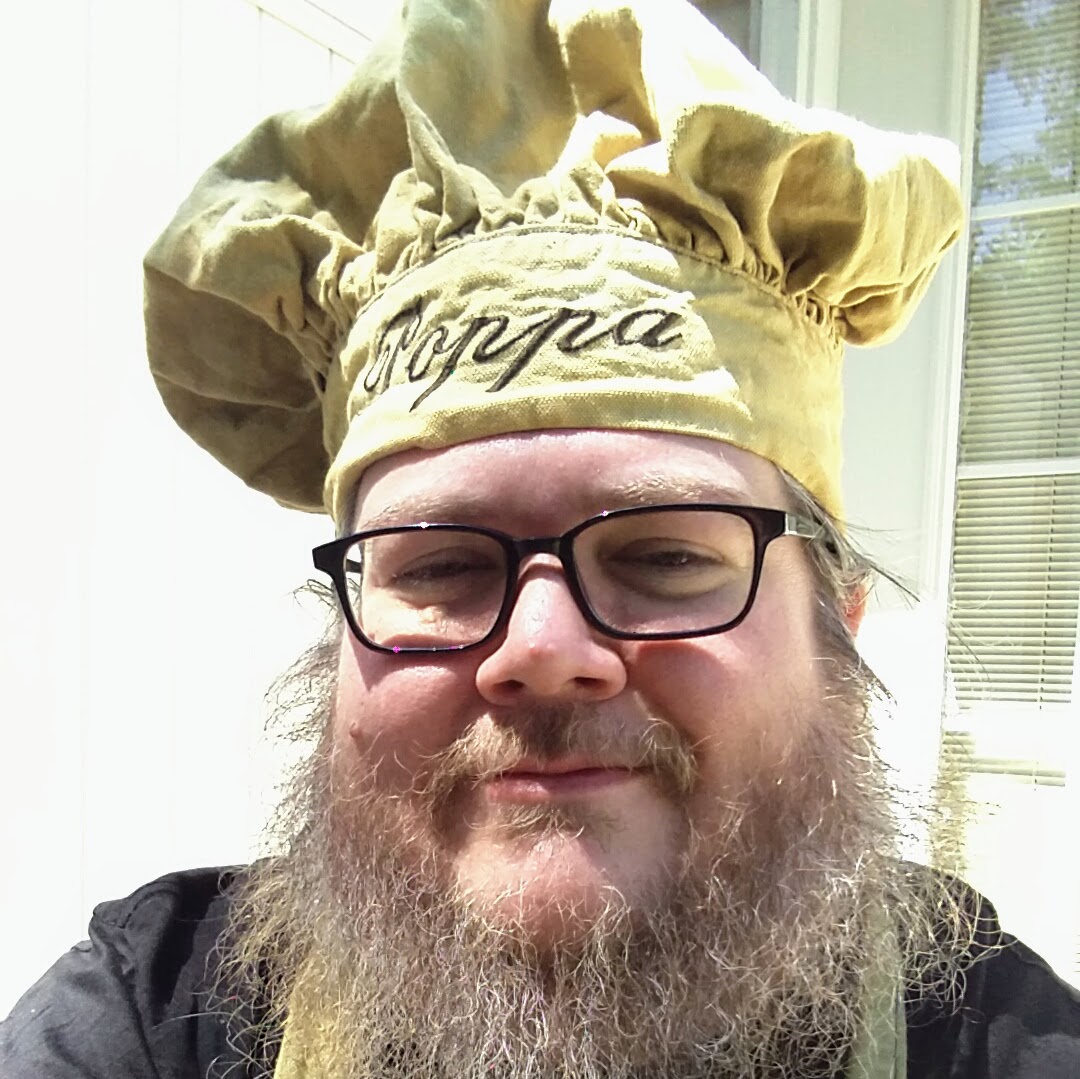 Senior Editor — Google Ecosystem
Jerry is an amateur woodworker and struggling shade tree mechanic. There's nothing he can't take apart, but many things he can't reassemble. You'll find him writing and speaking his loud opinion on Android Central and occasionally on Twitter.