Price: $100Bottom line: This is the first $100 smartphone that's worth buying.
Pros
+

Oreo Go as the operating system

+

Solid and comfortable construction

+

Delivers all the smartphone basics at reasonable performance levels

+

All-day battery life
Cons
-

1 GB of RAM can be a problem for some tasks

-

Not able to effectively run all apps from Google Play

-

Touch input is less than spectacular

-

The camera is a potato
Why you can trust Android Central Our expert reviewers spend hours testing and comparing products and services so you can choose the best for you. Find out more about how we test.
Smartphones are expensive. They have always been expensive, but as they approach the $1,000 mark it becomes more obvious. In the long-term, maybe $1,000 isn't too much to pay for a year or more of the convenience and helpfulness that a smartphone has to offer, but not everyone has that kind of money to spend. The good news is that several companies are trying to fix that by making affordable smartphones that are worth buying.
Google and Alcatel are two of them. Together, Android Go and the Alcatel 1X become one of those inexpensive smartphones that are worth taking a closer look at, and that's what I've been doing for a week or so. Here's my take on what a modern $100 smartphone has to offer.
Alcatel 1X Build and construction
Swipe to scroll horizontally
Category
Spec
Processor
Mediatek MT6739
Quad-core 1.3 GHz Cortex-A53
PowerVR GE8100 GPU
Display
5.3-inches
16:9 aspect ratio
480 x 960 resolution (204 ppi)
Battery
Li-Ion 2460 mAh battery
Camera
8 MP, (f/2.0, 1/4", 1.12µm)
5MP 720p front-facing camera
RAM
1 GB
Storage
16 GB
Ports
microUSB (no fast charging)
Connectivity
GSM / HSPA / LTE
802.11 b/g/n Wi-Fi
Wi-Fi Direct
Bluetooth 4.2 LE
GPS ? A-GPS
FM radio
Dimensions
147.5 x 70.6 x 9.1 mm (5.81 x 2.78 x 0.36 in)
Weight
151 g (5.33 oz)
Remember the Nexus 5X? It was a great cheap smartphone that was built like a great cheap smartphone. The Alcatel 1X is very similar to the Nexus 5X in almost every way when it comes to how it's made and what it's made of.
It's not covered in suede, unfortunately. The photos make it look that way and several people have mentioned that it looks and feels a bit like suede, but it's the same soft-touch plastic we've seen before. The back of the phone is pleasantly round and wraps the sides to the edge of the display, making it comfortable to hold and use.
The fingerprint sensor is placed on the rear where we've seen many times before, and it works surprisingly well — it's every bit as fast to activate as a phone like the Nexus 5X or LG V30. You'll find a decent camera above the sensor that protrudes ever so slightly, and not much else. Volume and power switches are on the right side, a 3.5mm headphone jack is up top with a noise-canceling microphone, and a Micro-USB port sits alone at the bottom. The sole external speaker is the earpiece on the front of the phone, but it's constructed in a way that you can hear sounds fairly well through the front of the phone and not just the tiny slit across the top.
Overall the phone is built well, with no unsightly seams or sharp edges. The gap where the glass meets the body is super tight, so you won't get it filled with lint or whatever else lives in your pocket or at the bottom of your purse. Just because the phone only cost $100 doesn't mean it has to feel that way.
What you won't find are extra and expensive options like aluminum alloy or glass. It's all plastic with the same soft coating except for the 5.3—inch display. There's nothing to get hyped up about here, but more importantly, there's nothing to dislike. It's a solid and unassuming phone that's comfortable to hold and use.
Notice the Alcatel 1X isn't exactly a barn-burner when it comes to the components. In fact, on paper it looks pretty weak; there is less power here than you would find in a good calculator. That's why the phone is so inexpensive, and also why I wanted to have a closer look at how this level of hardware can run Google's Android Go Oreo operating system.
Alcatel 1X Software
The phone runs what's known as Oreo Go. It's part of the Android Go program from Google that was designed to make a smartphone that's inexpensive and affordable for everyone on the planet still be able to do the things we want a smartphone to do. Since this version is Oreo Go, it's built on Android 8.1.
Android Go is a novel approach to a big problem. I've touched on that a bit, but a quick version is in order. Google wants to build a smartphone (technically it wants another company to build it and it will supply the software) that will sell at or around $30. Much of the company's attention is on India at the moment, but Google knows that the 1.5 billion current Android users represent just the beginning, and there are parts of the world with almost zero smartphone penetration, like Africa and South America as well as rural India.
One thing these places have in common is that the economy isn't the same as we would see in a more industrialized nation like the U.S. That means, essentially, that a lot of people are "poor" by U.S. standards and will never be able to afford a $1,000 smartphone. Yes, that's a bit of a predatory way to look at things, but that's how companies strategize growth in the third world.
Instead, I can focus on the great thing that may happen through this initiative: someone will build a phone so inexpensive that people in Ghana or rural Ecuador or India can afford it, and it will offer the same help and convenience that more expensive phones in the west can offer. That's a win for everyone.
How Google is doing it is the fascinating part. Android is still Android, but everything you can see has been trimmed down. Android Go comes with a complete set of Go apps that have the same treatment, and together the package works on the Alcatel 1X's anemic hardware. And it works a lot better than you would think even if it's not perfect or up to the standard of a Pixel 2 or Galaxy S9.
Go Apps
Oreo Go comes standard with a handful of Go apps designed to run on slim and cheap hardware. The list of what you'll find on the 1X:
Google Go is a lighter version of the standard Google search app that also steers you towards light mobile-friendly web apps when available.
YouTube Go is a YouTube client that focuses on the content rather than a fancy interface or features most users never touch.
Gmail Go delivers your Gmail without the extras like themes or labs yet retains the familiar look and feel of its more bloated standard version.
Assistant Go brings the familiar Google Assistant to life with most of the same features you see in a fuller version.
Maps Go brings Google Maps to a phone like the 1X without bringing the system to a screeching halt or eating all of the battery.
Files Go is the ultra-light file browser that so many with phones like the Galaxy S9 love and use, and it runs great on the 1X.
Of all the apps that have been tailored for Android Go on the Alcatel 1X, the Google Go app is the most intriguing. It's a standard Google search — you type in whatever it is you're looking for and it finds you web links to content based on it. A secondary feature is a little cooler, though. It has a listing tab for apps and should you choose one from the list you'll be taken to a mobile-optimized web app from the company in question. If you use the Chrome browser (it's enabled by default here) you can keep login and payment information saved and anytime you return you'll be signed in and ready to go, just as if it were an app on the phone itself.
Google has been interested in HTML5 apps for years. So have companies like Apple and Microsoft. While we're holding a phone like the OnePlus 6 that sports better hardware than my first MacBook Air, it's hard to understand why anyone would care about a browser app when there is a better looking and fuller featured option in Google Play. But when you're holding an Alcatel 1X in your hand, you get it.
You can't help but get it because it leaps out at you and you suddenly realize that the web is more than Imgur and Reddit (which also have great Android apps, by the way) and banking, shopping, news, socializing and everything else can be done right through the browser. And it can be good.
Alcatel 1X Daily Use
Not everything here is perfect. I'll start by saying the Alcatel 1X is a lot better at being a smartphone than I thought it would be, and if you only had $100 to spend and needed a smartphone I'd wholeheartedly recommend it. Ditto if you only want to spend $100 on a smartphone.
Most everything is "good enough". Calls sounded passable, battery life gives about a full day on average, the apps designed for the Oreo Go platform perform really well and apps from Google Play that are not uber-demanding also perform reasonably well. With these things, there is nothing to complain about and several areas where I am delighted by how well they work on this level of hardware. Gmail Go and Assistant Go are two highlights; the apps offer everything I have ever used in either and are responsive. Whatever extras and options that were trimmed are things I never wanted to begin with.
Some things are borderline acceptable, though, and if this was not a $100 phone they would have been reason enough for me to just say no and put the phone back in the box without spending the time to review it.
Touch response is not as user-friendly as I would like to see. There is a slight visible delay between the time I tap or press a thing and the system doing whatever should happen when I tap or press it. It's not a real problem most of the time, but it's also evident in the keyboard, and that's a little rough to use if you like to type fast and furious like I do.
Tactile feedback for touches suffers, too. The vibration motor is weak, and coupled with a delay (it fires when the phone does its thing, not when you touch) means it's best turned off from the start.
It's also not difficult to lag the phone down until it crawls. You probably can't do it with the included apps (and that's counting Chrome the memory hog), but it doesn't take much to jam traffic up when you start using apps from Google Play designed for fancy and more expensive phones. And I'm not talking about apps that are known to run poorly like the Facebook app. I mean apps that don't appear to have much impact on a phone like the BlackBerry KEYone, which has mid-range specs itself. Thankfully, clearing the apps from memory can fix everything, but clearing apps from memory in any Unix-like operating system means something is broken.
Image 1 of 6
The camera is about what you would expect from a budget Android phone. It's completely passable if you want to snap a quick picture to post on Facebook or Twitter, but you won't get a once-in-a-lifetime memory that you want to print and hang on the wall. Here are a few samples.
Alcatel 1X Should you buy it?
That's going to be both a Heck Yeah! and a probably not at the same time. It depends on what you're looking for from a phone.
If you're the type of person who lives on their phone, the kind that PSAs about texting while walking are made for, you won't like what you find here. No beating around the bush — you would drive this phone to its knees with Facebook and Snapchat and Instagram and Twitter all running while it's also trying to do the regular phone things. You would end up hating the Alcatel 1X and wishing you had bought something else that cost a lot more.
On the other hand, if you want a phone that can also check your mail, text or chat with friends and family, grab a photo when it needs to, or even Facebook once in a while the Alcatel 1X is perfect. A step further and playing light games or watching a video and the like, the Alcatel 1X is still a decent phone, regardless of the price. I could get by with the Alcatel 1X as my everyday phone because that's the type of user I am when I'm not trying to push things with something for work.
Finally, if $100 is the price you can afford to pay and you want a phone that can do more than calls and SMS from that T9 keyboard, the 1X is a godsend. Literally. Android Go may be designed for that emerging market that companies like to talk about condescendingly from a stage, but it's also a boon for plenty of people in the west as a phone they can afford or as a backup to keep around in case that expensive model meets the pavement and cracks.
3 out of 5
I love that a phone like this is made and available and can't wait to see what's next from both Alcatel and Google in this market segment.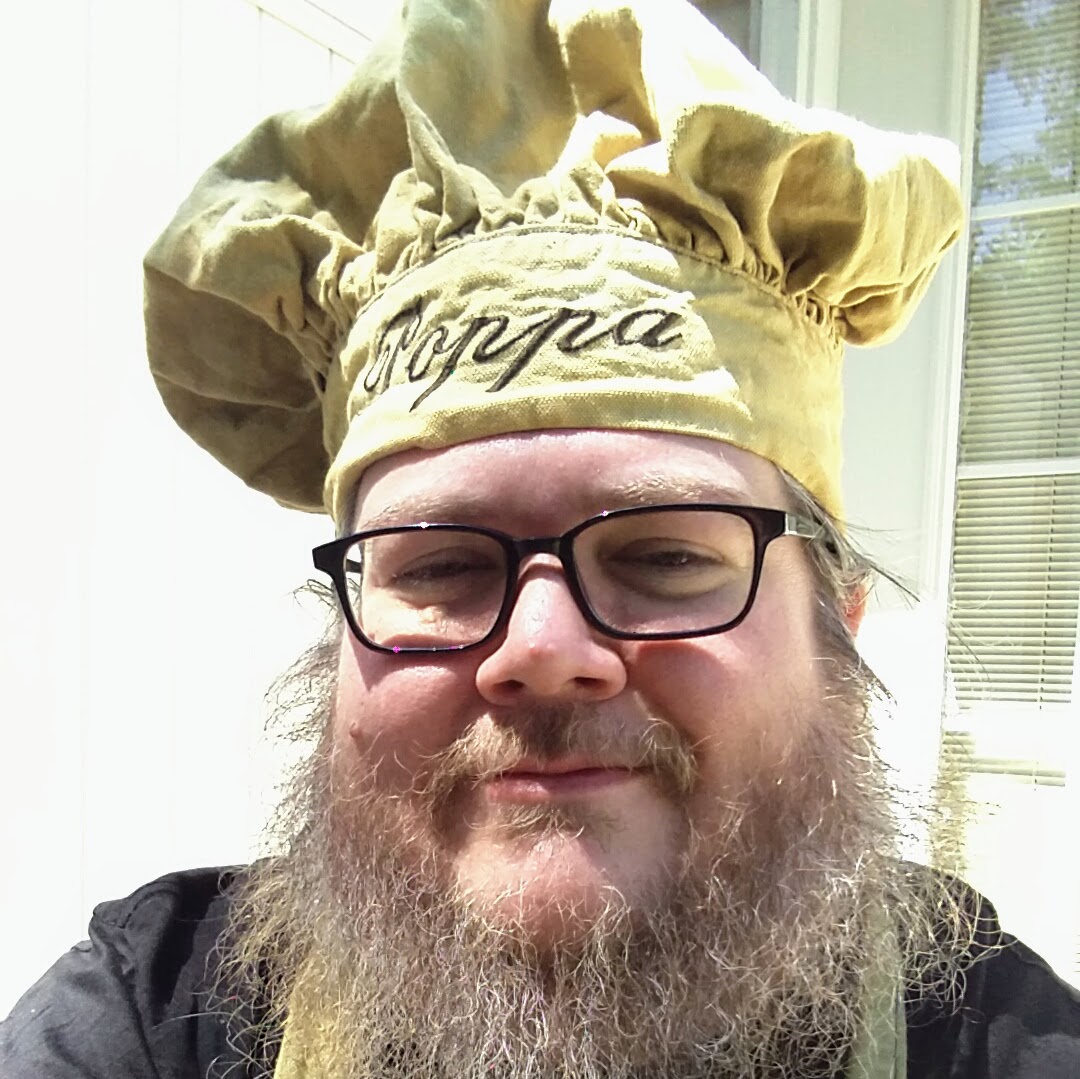 Senior Editor — Google Ecosystem
Jerry is an amateur woodworker and struggling shade tree mechanic. There's nothing he can't take apart, but many things he can't reassemble. You'll find him writing and speaking his loud opinion on Android Central and occasionally on Twitter.