Skullcandy Crusher ANC 2 vs. Anker Soundcore Space Q45: Who's better?
Crushing sound for all, or enough space for all sound?
Bass in the hole
You would be hard-pressed to find a pair of over-ear headphones that take bass to the levels the Crusher ANC 2 can. It's always up to you how much of it you want at any given time, but there are other hidden goodies here to also consider.
For
Good sound quality
Ridiculous bass
Stays on comfortably
Tons of app features and integrations
Solid controls
Superb battery life
Against
Bass can hit ludicrous levels
ANC isn't as good as it should be
No aptX support
Anker Soundcore Space Q45
Space for your pace
The Soundcore Space Q45 maintain Anker's penchant for delivering value at more affordable prices, and part of that comes from all the customization available. Explore the app and you get to squeeze more out of these cans.
For
Solid audio quality with EQ
Good, custom ANC performance
Comfortable fit
Excellent app support
Reliable button controls
Outstanding battery life
Against
No aptX support
Headband cushioning thinner than before
Good headphones come in different shapes and sizes, but you could argue the same goes for sound. These two brands approach that in different ways to get to a similar result. For Skullcandy, the Crusher 2 ANC push it to the limit on how much bass anyone can handle, whereas Anker pushes for a more balanced soundstage when you go looking for it.
Skullcandy Crusher ANC 2 vs. Anker Soundcore Space Q45: What do they offer?
Why you can trust Android Central Our expert reviewers spend hours testing and comparing products and services so you can choose the best for you. Find out more about how we test.
Respective reputations matter here for those familiar with either brand, but even if you've never touched anything from Skullcandy or Anker, there's plenty here to consider. To be clear, you're not getting audiophile quality here — that's not what these two strive for. The idea is to deliver sound that pleases most ears in most conditions and for just about any genre. Well, you could argue bass-heavy genres get more of the attention in both cases.
To get there, both brands stick to what they know. The Crusher ANC 2 retain a unique feature where you can adjust how deep the bass goes either through the dial on the left ear cup or the slider in the Skull-iQ app. The Soundcore Space Q45 have no such dial or slider, but they do have a multitude of EQ features and presets to tailor the sound however you like.
Customization is a major factor in both pairs because their respective apps present various ways to achieve it. You can do hearing tests for either pair to tune sound and improve clarity based on how your ears listen, as well as shaping active noise cancelation (ANC) to block out background noise more effectively. These tools aren't perfect, and their respective effectiveness is also pretty subjective, but the fact they're even available is a win in either case.
What matters more is they're both capable of producing good sound. Again, neither pair will unseat the best in the business but that's not the point. If you come away listening to a playlist on the Crusher ANC 2 or Soundcore Space Q45 and feel like you got surprisingly good sound, then that's another win. Anker holds more of an advantage in striking a balance between the lows, mids, and highs that never feels overpowering one way or another.
In contrast, the Crusher ANC 2 come in hot with a rumbling bass response that almost forces you to explore what the fringes sound like when playing around with the dial. The beauty of this system is that it's entirely at your disposal, meaning you can ramp it up for a track you want to be heavy, while dialing it back whenever you feel it's unnecessary.
That kind of granular control is rare in that it doesn't involve an app. Plus, it applies no matter what EQ preset you use in the Skull-iQ app, be it preset or customized. Despite lacking that bass dial, the Space Q45 starts from a more balanced soundstage, and its EQ is little more precise with eight bands versus Skullcandy's five.
Skullcandy Crusher ANC 2 vs. Anker Soundcore Space Q45: How do they differ?
You can expect either pair to fit comfortably and sit well for longer listening sessions, but Anker made one change in the Space Q45 that distinguished it from previous pairs, which was thinner cushioning on the headband. It's the one part of these headphones that could potentially feel constraining after a while. The Crusher ANC 2 have a generously thick cushion that contributes to making them feel lighter to wear.
There's no real inherent advantage in cushioning on the ear cups either way, so it's nice to know both headphones won't feel squishy. Skullcandy also uses larger buttons for the onboard controls, but I'm not sure it makes as big a difference over the Space Q45. After a short while, you probably know where they are through muscle memory anyway.
Skullcandy stacked its app with a bevy of extra features, pretty much all of which are optional. They include a voice assistant for the Crusher ANC 2 themselves, Spotify Tap, the ability to take photo from your phone using the headphones, and Tile integration so that you can track them through the popular Bluetooth tracking network.
Anker can't match those special add-ons spec-for-spec, but it makes up for that with including other elements Skullcandy doesn't have. For instance, LDAC codec support means the Space Q45 can play hi-res audio from compatible sources, whereas the Crusher ANC 2 don't support codecs like that. Since aptX is missing from both pairs, LDAC is the only option. Moreover, the Space Q45 also prove more adept at blocking out background noise via ANC. Nothing record-breaking, mind you, but quite good for what you're paying. That contrasts with the more expensive choice from Skullcandy that don't muffle those ambient sounds enough relative to their cost.
Both fold up and fit nicely into their respective protective cases, so transport is a pretty dead heat between them. How about battery life? Astonishingly, they are practically dead even on that front, too. Each can play up to 50 hours per charge with ANC on, and hit 60 with it off. The variances here aren't wide enough to skew one way or the other.
Phone calls sound good on both as well, but I would give a slight edge to Anker for the wind reduction in the Space Q45. Multipoint support either way means you can connect to two devices simultaneously — super convenient if you're working from home or rocking separate work and personal phones.
Skullcandy Crusher ANC 2 vs. Anker Soundcore Space Q45: Which should you buy?
The choice here comes down to what you feel is worth your money, especially if you compare them to the best wireless headphones. Do you prefer to pay more for the heavy bass and extras the Crusher ANC 2 provide, or spend less and get great value in spite of not having as long a laundry list of features?
You could wear either one of these while working out, though proceed with some caution because they don't come with rugged protection. Warranties are the same either way, and thankfully, Skullcandy and Anker both do a good job updating their products to keep them running smoothly. There's no bad choice between these two, leaving it to personal preference based on what's there and what's missing.
The Skullcandy Crusher ANC 2 come aptly named given how much bass they can rumble with between your ears. They're not just a one-trick pony when you dive deeper and see what they can do on top of going deep.
Anker Soundcore Space Q45
It's hard to argue against the value you get from the Anker Soundcore Space Q45 based on what you get for what you pay. They won't necessarily wow you across the board, but look at the big picture and you might appreciate them more.
Get the Android Central Newsletter
Instant access to breaking news, the hottest reviews, great deals and helpful tips.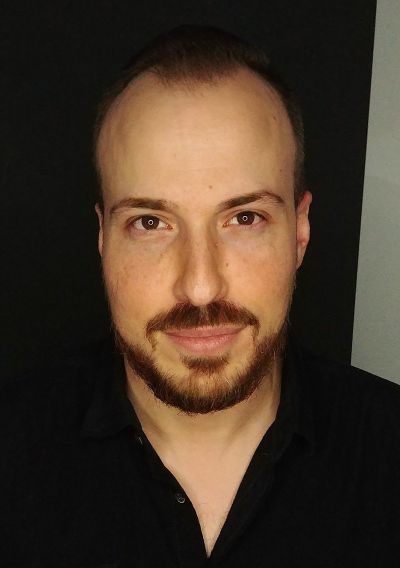 Contributor, Audio Reviewer
Ted Kritsonis loves taking photos when the opportunity arises, be it on a camera or smartphone. Beyond sports and world history, you can find him tinkering with gadgets or enjoying a cigar. Often times, that will be with a pair of headphones or earbuds playing tunes. When he's not testing something, he's working on the next episode of his podcast, Tednologic.