5 great Microsoft Android games with Xbox Live integration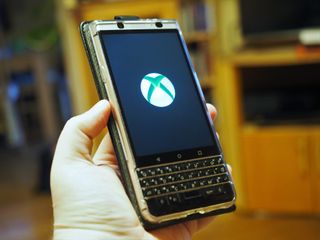 Much like Windows Phone in its heyday, Microsoft has brought a number of its mobile game titles to Android, complete with Xbox Live integration. For some games, that simply means profile authentication for roaming progression, but for others, it means synchronicity across different devices, Xbox achievements, and even sharing to the Xbox Live social feeds.
There's not a huge amount available right now, but the games Microsoft does have available for Android are compelling, and the volume will probably grow in the future, given the death of its own mobile efforts.
Minecraft
With Microsoft recently announcing Minecraft has hit a staggering 74 million players, you can bet that a significant portion of those players come from the Android version.
While playing a 3D game using on-screen touch controls is a bit of a chore, Minecraft has done a lot to its control schemes to make digging, crafting, and building as intuitive as it possibly can be. Players on Minecraft for Android can purchase dedicated realms that allow friends from iOS, Android, PC, Xbox One, VR, and even Nintendo Switch to play together in a single shared world.
Minecraft continues to be a phenomenon, and it's available for $7.99 on Android.
Microsoft Solitaire Collection
Here's a game that needs no introduction. Solitaire was originally developed for early versions of Windows to help train people to use a computer mouse. Decades later, and the game remains a staple time waster for millions.
The Solitaire collection includes classic options like Klondike, Spider, Freecell, Tripeaks, Pyramid, and more, complete with Xbox Live integration for leaderboards and roaming progression data across other supported devices (including Windows 10 PC, and phones).
Solitaire on Android comprises a collection of similarly-themed solo card games that favor skill, observation, and a bit of luck. And hey, it's free to play too.
Download Microsoft Solitaire Collection (free)
Wordament
Wordament is a massively multiplayer competitive word-finding game, where players are given a random grid of characters and tasked to find as many words as possible, swiping to connect letters.
Once the grid has spawned, you simply swipe across the available letters to create words. The bigger the words, the better the combos. The rarity of your selections also boosts your score, depending on how many others competing against you selected the same words.
Wordament is free to play and comes with leaderboards, Facebook integration, complete with dozens of supported languages.
Snap Attack
Snap Attack combines elements of Wordament with Scrabble, in yet another multiplayer competitive word game from Microsoft.
In Snap Attack, you compete against thousands of other players to craft words using randomly generated characters. Snaps The bigger the words, the more points scored, and the more likely you are to win. Snaps are valid in words read from left to right or top to bottom, depending on the language.
Snap Attack is also free to play, complete with Xbox leaderboards and Facebook integration.
Age of Empires: Castle Siege
Age of Empires: Castle Siege is a strategy game spin-off of the popular medieval PC RTS titles of the same name. In Castle Siege, your goal is to build a personal civilization, while invading others to steal resources to bolster and grow your own.
Age of Empires: Castle Siege can share progress across Windows PC, phones, iOS, and Android using your Xbox Live credentials, allowing you to play across multiple devices. As a free to play title, Castle Siege is a little bit aggressive with accelerators and micro-transactions, but it can be good fun even without spending a penny.
Download Age of Empires: Castle Siege (free)
While Microsoft's offering on Android isn't exactly huge, given the popularity of Minecraft, hopefully Redmond will continue to look at ways to bring more of their titles to the platform. It's a little odd that the twin-stick shooters Halo Spartan Strike or Assault never found their way to Android, despite being available for iOS and Windows 10 Mobile, but oh well.
Don't forget to grab the official Xbox app for Android too, and in the meantime, let us know what your favorite Android games are, Xbox-enabled or not, in the comments!
Get the Android Central Newsletter
Instant access to breaking news, the hottest reviews, great deals and helpful tips.