10 awesome movies that are leaving Netflix in July 2018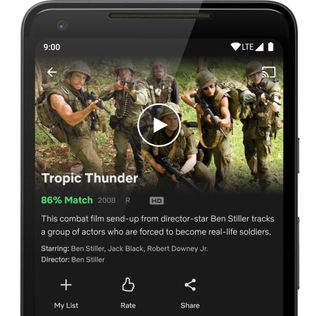 July is nearly upon us, and that means a new round of movies is about to depart that big free-movie-plane-in-the-cloud we call Netflix. Some are gone come July 1, so you've got a week to go. Others will take a little longer.
In any event, here's your last chance to catch these 10 awesome flicks before you'll have to use someone else's login on some other service instead.
Alive: If you've never seen (or read) the story of the rugby team that crashed in the Andes and survived on little more than each other ...
Cocktail: Tom Cruise is eager and charming and good-looking and probably not into Scientology just yet. Also, he's a bartender.
Lethal Weapon 1-4: Mel Gibson is crazy. And a cop. And also acting in these movies. (Still gotta love Danny "Dad" Glover, too.)
Breakfast at Tiffany's: I recall we both kind of liked it.
Michael Clayton: George Clooney is a fixer with a heart of gold.
Scary Movie: The spoof that launched a thousand sequels.
Scream 3: Scary movie.
Terminator 3: Rise of the Machines: This is a movie that happened.
Tropic Thunder: Welcome to the jungle.
V for Vendetta: We're basically one bad glass of water from this happening anyway.
See the full list of what's coming and going on Netflix in July
Get the Android Central Newsletter
Instant access to breaking news, the hottest reviews, great deals and helpful tips.