What is LeEco's EcoPass actually worth?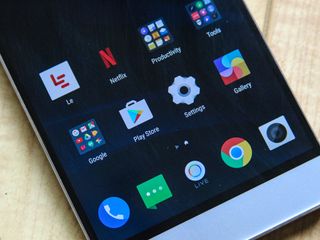 Last month, Chinese smartphone maker, LeEco, announced the Le Pro3, an Android device that promises to be thinner, faster, and more powerful than the competition. For $400, you get the phone, which features top-of-the-line specifications, in addition to three months of LeEco's EcoPass, which is what ostensibly unlocks a subscription to LeEco's video content services.
There's a catch, however. Since it's all still in "beta," there is no word on how much the EcoPass will cost to continue reaping the benefits of its content library. And that got me thinking: How much is LeEco's content library even worth in the first place? As a dedicated subscriber to a number of free and premium on-demand entertainment services, I decided to venture in and gauge it myself.
LeWhat?
There are two ways to play LeEco's content. The first is to launch the Le app, which showcases all the content you can watch on demand. Then there's Le Live, which aggregates all that watchable content into channels that are easy to peruse.
Remember when Netflix first started offering streaming video and a majority of the available titles were mostly low-budget horror movies and arty indie flicks? LeEco's offerings are a little like that. To dig out gems like Chris Rock's Good Hair and Benny & Joon, you'll have to sift through some slightly jarring movie titles and hokey web series.
It took a long time for me to find anything worth watching. I was surprised at how little "on demand" content is actually offered and then subsequently annoyed that it was outdated. The Vice channel on Le, for instance, lets you watch episodes from series like Munchies and Noisey, but most of the episodes are already available on YouTube. Where's the exclusivity?
Here's another bold move on LeEco's part: Charging for channels with content that's free somewhere else. If you want a children-only entertainment channel, for instance, you'll have to fork over $3.99 a month, or 399 EcoPass tokens. This unlocks shows like Sonic the Hedgehog — yes, that one — Sabrina The Animated Series, The Adventures of Super Mario Bros 3, and Inspector Gadget. These shows are already free to watch on Pluto.TV, another live mobile TV app. Granted, you won't get them on-demand like you do with a subscription on a LeEco smartphone, but it's still free somewhere else! The kid's channel offers other content, too, and some shows I've never heard of, but I'd much rather pull from the free YouTube Kids app if I were a parent than pay another monthly subscription price.
What is worth paying for?
Have you heard of Seeso? It's a curated comedy channel. On its own, it costs $4 a month for a subscription. You can watch a library of Saturday Night Live" and *Monty Python clips, in addition to seasons of shows like Parks and Recreation and original content from both indie and mainstream comedians. It's available as an app on every major set-top box and streaming device.
Now, you can already subscribe to this channel on your own time, without the help of LeEco. It's even included in your package if you're an Amazon Prime subscriber. So why, then, is LeEco attempting to advertise Seeso as exclusive content, especially when it's already offered as a standalone app? It's not even a part of the EcoPass subscription — You have to pay the extra $4 a month on top of what you'd already be paying monthly. That's not exactly a deal.
And then there's Tastemade, which is basically the web's Food Network. It's cute, it's kooky, and most of the content is already shown for free on Pluto TV. The only benefit of paying the $3.50 monthly subscription price is to get access to Tastemade Plus, and that's if you find a personal benefit from this Internet food channel. Still, it's not inspiring me to buy into LeEco's content ecosystem, especially when I can already purchase this on my own.
Is the EcoPass even worth it?
There's a reason LeEco didn't announce its monthly subscription prices for the EcoPass at its big event back in October: It's not worth much. What you'd be paying for is scrap content from the Internet. You could very well curate your own YouTube playlist with more interesting clips and clandestinely uploaded television shows if you wanted. (Let's be honest: We all scour for those from time to time.) And here's the worst part: You can't even cast the shows from a LeEco smartphone to your television unless you've got a LeTV in the house.
In all fairness, I pay monthly for content on Hulu and Netflix that I will never watch, but the difference is that both of those services offer something else that I find worth the value. I watch so much of ABC and NBC's content on Hulu, for instance, and I like that I can do so on demand. I can also watch it on any TV set I want, or my tablet, or my computer.
LeEco's offerings don't entice me to buy its products. All I see are libraries of movies I've never heard of before, and web content I've already seen. It's possible that once LeEco's partnerships with Lionsgate and MGM come to fruition, that the EcoPass will be more worth the money. But don't bank on that as a reason to buy into LeEco's ecosystem.
More: LeEco LePro 3 and Le S3 Hands-on: Welcome to the U.S.
Get the Android Central Newsletter
Instant access to breaking news, the hottest reviews, great deals and helpful tips.
Florence Ion was formerly an editor and columnist at Android Central. She writes about Android-powered devices of all types and explores their usefulness in her everyday life. You can follow her on Twitter or watch her Tuesday nights on All About Android.