Vodafone UK changing pay-as-you-go price structure, will cost you more to talk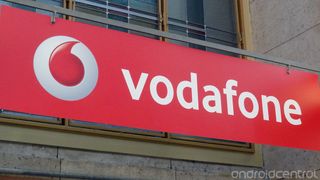 (Image credit: Android Central)
UK carrier to start charging per minute rather than per second for voice calls on PAYG
UK carrier Vodafone is set to change how they charge pay-as-you-go customers. Instead of charging per second as they currently do, they're going to charge per minute. So, even one second over a full minute will cost you for an entire minute extra, of which 59 seconds of it you're not even on the phone.
Vodafone claims the move is to simplify their charges for their customers, but it has been met with understandable criticism from some of their customers. Rival carriers Orange and T-Mobile already employ such pricing. Simpler or not, from August 1 the new prices will come into effect. Any Vodafone customers out there set to be affected by this? How do you feel about the new structure?
via BBC News
Android Central Newsletter
Get instant access to breaking news, the hottest reviews, great deals and helpful tips
Yes this is a bit naughty but I'd rather all networks sort out data networks.
The percentage of users who talk on the phone is dropping.
Its now all about messages and E Mail. Posted via Android Central App

Or VOIP... Posted via my Totally Android Central Themed including FX Cased, Rooted Sprint GSIII named "White Dragon".

Kinda crappy if you ask me. Posted via

I'm one of those old farts that likes to speak to someone rather than have endless volleying of text messages back and forth. (that's not to say that SMS doesn't have its place... it just doesn't belong in conversations. IMHO) Both my wife and I use Vodafone while in the UK visiting family. I found the per-second usage rates to be very fair.. truly a pay-as-you-go. The per-minute plan is Vodafone's (and most other carriers) method of taking money they didn't earn.

1) Don't charge per second or per minute, charge per DAY
2) ???
3) Profit!

Shameful, I think unfortunately morals = less profit. Vf must think very little of their customers if they think they will believe it's to simplify things. Posted via Android Central App

So Three reduced their prices to 3p per minute and Vodafone have increased their prices? Why are people still using Vodafone?

When I fill up my car with gas (petrol), I am thankful that the bill is rounded up to the nearest gallon, because being charged for partial gallons is too difficult for me to understand. The "unused" has I paid for isn't carried over to the next time re-fuel.
Does this help new make my point? This is a simple rip-off, plain and simple.
Android Central Newsletter
Get instant access to breaking news, the hottest reviews, great deals and helpful tips
Thank you for signing up to Android Central. You will receive a verification email shortly.
There was a problem. Please refresh the page and try again.