TuneIn Radio Pro, Radiant HD and more now free on Amazon Appstore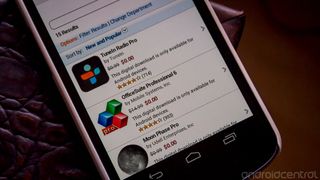 Amazon is running a promotion that has many popular apps for free through its Appstore today. It has always run a free app of the day promotion, but Amazon is feeling a bit more generous today by dropping several different apps -- from TuneIn Radio Pro to OfficeSuite Pro -- to the nice price of $0.00. Some of these are regularly upwards of $15, so this is a pretty nice post-Christmas deal. This will surely help Amazon grab the eyes of users that are getting their first Android phone or tablet over the holidays.
Use the Appstore and interested in picking up some good apps? Hit the source link below for a search listing of the apps on sale.
Source: Amazon
Have you listened to this week's Android Central Podcast?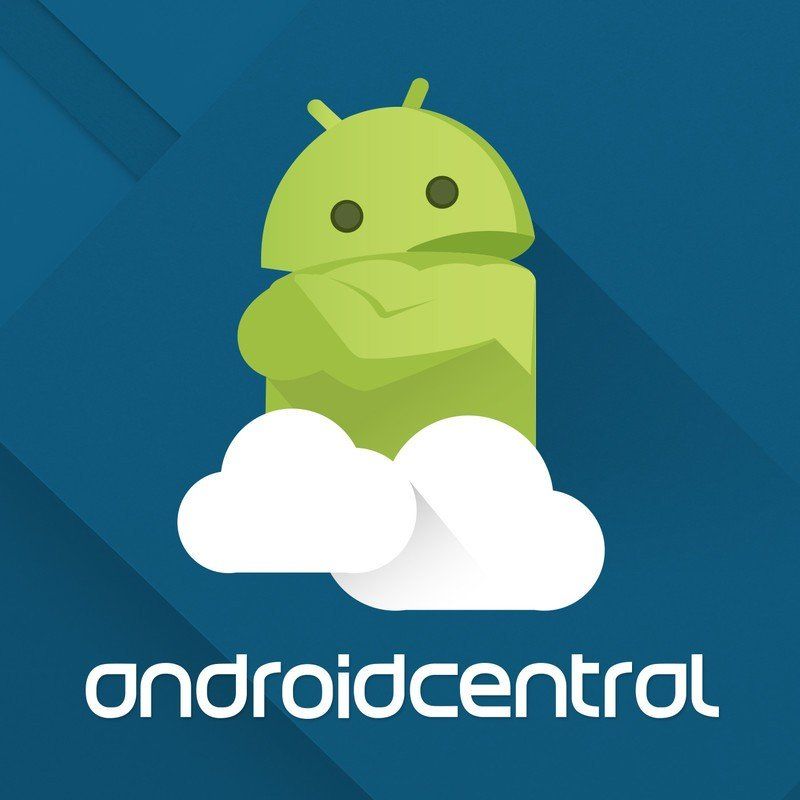 Every week, the Android Central Podcast brings you the latest tech news, analysis and hot takes, with familiar co-hosts and special guests.
Andrew was an Executive Editor, U.S. at Android Central between 2012 and 2020.
A handful of the apps on that list also purport an $1 Amazon MP3 credit, though how you get that credit beyond downloading the apps remains vague

Is it me or does amazon have versions of apps that a version behind the current version and they are late to update them?

They are typically behind the Play Store in updates. Truth be told, I only downloaded the apps for a $1 MP3 credit. I rid myself of the amazon app store awhile ago and just bought everything I'd want from the play store. Word is devs make nothing when their app is featured as free. This article is old but I've not heard of Amazon changing their practices: http://techcrunch.com/2011/08/02/amazons-appstore-youll-make-0-when-we-g...

"even if these apps where free I wouldnt download them." oh wait..

This isn't too bad a deal. I already have it, but I shared it with a friend of mine so she can partake in that as well. Now, whether or not she actually does it is entirely up to her. I doubt she will, but it's worth a try anyway.

I have over 10 of these free apps from Amazon's sales the last couple years. I just hit the buy button when they're free. I still haven't installed most of them, nor have I re-installed Amazon Appstore in over a year and a half. TuneIn Radio looks interesting so I may try that later.

I love TuneIn Radio Pro. I've had it for a while now, and it gives me the chance to listen to the Tony Kornheiser Show live instead of waiting on the 24 hour podcast delay. On top of that, I can record the show as it's playing, so I'll have a copy of it that way.

Yeah I think the idea of listening to a lot of different news stuff interests me.

Tune In Radio Pro, offers any radio station in the world, also podcast and comedy, has Rewind when buffered to listen again great for live radio, and you can record music or shows, plus alarm and sleep timers. Still discovering what else it does too

I got tired of Amazon app store a while ago, I bought the play store version again and uninstalled, I got many of them while they were $.25 cent.

I have very little interest in multiple app stores. I love Amazon for online purchases but Google Play is where I am buying my apps.

Am I the only one not seeing the sale apps listed via the provided link?
Searched for Tunein Radio Pro and was able to get it for free, looking for the rest (other than Office Suite)

I can't either also searched and found tune in and radiant but don't know what else is free

I couldn't find the free apps through the link above either, but I just found a working link that goes to the Amazon page: http://www.amazon.com/s/ref=amb_link_367882422_2?ie=UTF8&hidden-keywords... Hope this helps! :)

@beetlefreak, Perfect link, thank you very much!

Warning on Splashtop Remote desktop. If you get this app, you should download the old streamer. The current new streamer completely cripples splashtop 1 from working properly unless you get splashtop 2 and pay the monthly fee for being able to access your system beyond your Local network.
I complained to tech support and they sent me a link to an old version that works fine: http://dl.dropbox.com/u/38993533/Splashtop_Streamer_Win_v1.7.5.6.EXE
Hopefully this helps everyone else here out!

I downloaded Splashtop Remote Desktop from Amazon yesterday. I am connected to my Mac running the current streamer and it works just fine, without asking me to pay for the subscription. It looks like as long as you are running the app on Android (it's working on my Galaxy S III and Nexus 7) you can use it local and via internet without having to pay the additional fees. I experimented further when I got to work and was able to connect to my machine at home through my GS3 without any problems. I also installed Splashtop on my Windows 7 PC at work, but saw the message saying that I would have to pay the $1.99/$16.99 subscription fee to access a machine that is not connected to the local network.

you need to try it outside of your local network. As I have said, it cripples splashtop 1 completely when you try to access your system on mobile networks or a different network that's not the same as the network your computer is located in. (ie. office wifi or starbucks wifi, etc)
It will work fine on the same wifi network, but anything past that, the latest streamer w/ splashtop 1 is completely unuseable. you get 2-4 screen refreshes before it just crashes.

None of those apps show up as free for me. Do you have to click through and Buy to get the free price?

I think the offer was just valid yesterday.
Android Central Newsletter
Get the best of Android Central in in your inbox, every day!
Thank you for signing up to Android Central. You will receive a verification email shortly.
There was a problem. Please refresh the page and try again.