TripAdvisor launches City Guide apps for 20 destinations across the globe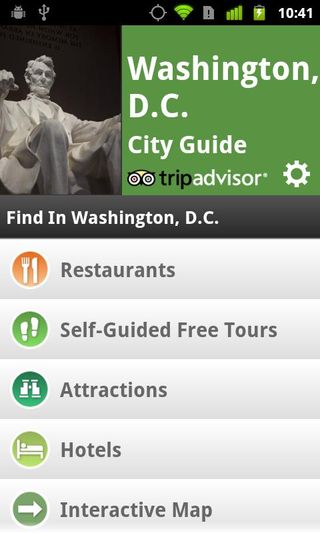 TripAdvisor announced today that they have released 20 City Guide apps to aid tourists when they visit some of the most popular destinations.
The apps provide easy access to Restaurants, Guided Tours, Attractions, Hotels and User Reviews. In addition, you can view information such as the history of the places you visit. The app does not require a data connection, which is great news for everyone travelling abroad who doesn't want to splurge for a pricey roaming plan or have to worry about load times with a less than stellar signal.
Here are the current cities supported with links to the Market:
This is a great idea for TripAdvisor as they aim to be your go-to companion when on a trip.
For more, please visit out Android App Forum.
Source: Yahoo! Finance
This is NICE. Especially since you don't need an internet connection. **Goes to download Boston and NY**

Until you realize the app requires 20-40 MB for EACH city and the app stores all that on the internal memory with no way to move it to SD! How the hell did that architecture get off the damned drawing board?

Perfect timing since I just moved to Chicago and Im going to Hawaii next week.
Android Central Newsletter
Get the best of Android Central in in your inbox, every day!
Thank you for signing up to Android Central. You will receive a verification email shortly.
There was a problem. Please refresh the page and try again.