Sony Network Entertainment brings Qriocity to Android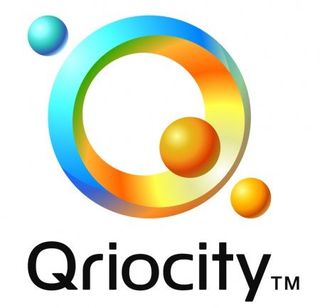 Add another cloud-based music service to that list of yours. Sony Network Entertainment announced that they have brought their Qriocity (pronounced as curiosity) music service to Android. The service was launched back in April of 2010. Since then, Sony customers have been able to stream unlimited music to their PlayStation 3, PlayStation Portable, internet browsers, BRAVIA HDTVs, Blu-ray Disc players and Blu-ray Disc Home Theater systems.
Last month, Sony's PlayStation Network and Qriocity services were a victim of a large scale security breach. Sony admitted to its users that millions of users account information was stolen. Sony has since apologized for the incident and has offered a Welcome Back program for customers affected by last month's breach.
The app is available in the Android Market for free, but the service is $3.99/month for a Basic subscription plan and $9.99/month for a Premium plan. As for anyone that owns a PlayStation 3, you can get a free 180 day trial of the Basic subscription plan. Market link and video after the break.
Source: PlayStation Blog
Android Central Newsletter
Get instant access to breaking news, the hottest reviews, great deals and helpful tips
Was looking forward to you guys writing about this. Question: Can you download tracks or cache for offline listening of your entire playlist with the Premium plan?

I think I'll stay away from this one. I'm not too enthusiastic about all Sony's recent security troubles.

Pretty sure Qriocity is the one that's consistently whipping my a$s on Words With Friends. Only the brave should play a game against him.

sony = security FAIL...no thanks on any sony "service" that requires my personal information

agreed, i wouldn't touch any sony related site with a 10 foot pole

Holy crap. Went to check it out and it's 32 MB! No way i'm downloading something that enormous. Plus... the security mishaps are scaring me away anyways.

After getting the email about this service security hole on my DVD player do they think anyone would put the crap on my phone!

I think I'll pass. I don't like how marketing trends bring the same product after the same product until it gets boring. Anyways, does anyone else here think that "Cryocitee" would sound cooler than "Curiosity"?

The only thing I'm wondering is if it comes with free identity theft protection, or is that a perk they use to get you to sign up for the premium plan?

Curiosity? I thought it was pronounced Queer-o city, which made a lot more sense.

Sure, let me put my email and password on this nice little Sony system here. What could possibly go wrong? ......

Wow... Tough Crowd... Sucks to be Sony these days.

I love how people complain about app sizes. Get a new phone already - and a non retarded phone with 2GB of app memory or less. Me and my Droid X with 8GB of app memory laugh at you.

@mrspook with you all the way Ive been listening on and off all day. 32 meg PAH!!! i still have over 500meg of free internal space.
Qriocity totally rocks. It works brilliantly on a HTC Desire HD. All my Fav songs are there those that aren't I have on my phone anyway.

Yeah it really is a gorgeous app that's for sure.

I'm reading comments about sony security issues...everyone sounds like the confused masses the government and some hackers want you to be..If your scared about ur precious coins use a prepaid debit card for these great services..also just so u know your information is really not in jepordy..these hackers *Annonymous* hack websites because they feel like u do and want their info protected just like you, so they expose lazy infostructures and make these companies beef up security..in this technical age anything can and will be hacked..just ask the CIA last week..This is a news flash to all of u posters who think you are so secure with whatever else ur doing online..hackers dont generally go after the general public so get off ur high horse ur not that important..you are and will always be a number.
Android Central Newsletter
Get instant access to breaking news, the hottest reviews, great deals and helpful tips
Thank you for signing up to Android Central. You will receive a verification email shortly.
There was a problem. Please refresh the page and try again.