Sextortion on the rise targeting Ring and Nest camera users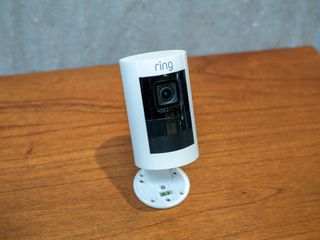 (Image credit: Android Central)
What you need to know
Extortion cases are on the rise up to 242% in 2018, with many of them being sextortion.
It is a result of the prevalence of security cameras these days and reports of them being hacked.
It is best to ignore these emails, or you can report them to the FBI.
There's a popular new email extortion scam gaining traction lately, and it aims to trick you into thinking they have nude footage of you captured from a home security camera. This sextortion scam is nothing new, but with the increased popularity of home security cameras from companies like Nest and Ring, scammers are preying on your fear of being spied on.
It begins with an email claiming to have nude photos of you, and oftentimes offers up proof that they have been watching you. However, the evidence is usually nothing more than some generic security camera or smartphone footage meant to fool you. It can even be nothing more than sharing an old leaked password and claiming they had access to your account.
Next, the scammer will attempt to have you create a new email address and set up a bitcoin wallet for payment. This tactic is meant to help make it more difficult for law enforcement to track.
The reason this has become more common lately has a lot to do with the prevalence of security cameras, as well as the reports of them being hacked. You may remember, back in December we reported on the series of Ring leaks where many users had their cameras viewed remotely by strangers. In some of these cases, the person viewing also tried to extort the owners of the cameras. It's for this exact reason we're seeing an uptick in sextortion scams.
In 2018 alone, complaints about extortion rose 242% to a total of 51,146 cases, and those are just the ones that are being reported. All in all, it added up to a loss of $83 million, which is nothing to sneeze at. The FBI doesn't specify how many of these were sextortion cases, but according to a spokesperson who talked with CNBC it was the majority of them.
If you receive an email such as this one, the best thing to do is to ignore it and report it as spam to prevent more of them from reaching your inbox. You can also report the emails to the FBI's Internet Crime Complaint center online. It's also an excellent time to remind you to make sure you are using a secure password and two-factor authentication on all accounts which support it.
Get the Android Central Newsletter
Instant access to breaking news, the hottest reviews, great deals and helpful tips.