SCOTUS rules in favor of you fixing your smartphone and reselling its parts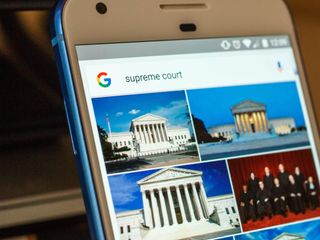 The Supreme Court of the United States has ruled in favor of consumers in the Impression Products v. Lexmark International case. It's a massive win for the repair world because it means that companies like iFixit that sell detailed repair kits, complete with replacement parts in some, aren't violating patents.
Kyle Wiens, the founder of iFixit.com, took to Twitter to celebrate the Court's decision, citing specific language used by Justice Roberts that directly referenced smartphone repair:
What does this mean for you, the smartphone tinkerer? It means you're free to modify your phone with parts you've purchased off the internet. It also means you can, for example, more easily resell those older handsets you've maybe collected from friends over the year and fixed up for fun, without fear of repercussions from the manufacturers that made the phone and hold the patent for its design.
Charles Duan, Director of the Patent Reform Project at Public Knowledge, said that this decision is indeed "a strong recognition that consumer rights have primary importance." He continues:
The Impression Products v. Lexmark International case was originally filed because of printer cartridges. Resellers like Impression Products had figured out how to pop out the chips inside Lexmark printer cartridges that were originally placed there as an effort against being refilled and resold. But that prompted Lexmark to sue those resellers, using the "patent exhaustion" doctrine as its right. Impression Products was tired of being sued, and so it filed this plea with the Supreme Court to prevent anymore future repercussions.
If you'd like to read more about the case, the SCOTUS's syllabus on the case is available in PDF format.
Get the Android Central Newsletter
Instant access to breaking news, the hottest reviews, great deals and helpful tips.
Florence Ion was formerly an editor and columnist at Android Central. She writes about Android-powered devices of all types and explores their usefulness in her everyday life. You can follow her on Twitter or watch her Tuesday nights on All About Android.