Samsung may expand Samsung Pay to more countries in 2020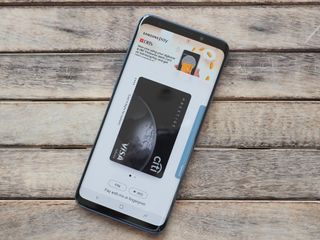 (Image credit: Android Central)
What you need to know
Samsung Pay could expand to more markets in 2020 according to a statement given to SamMobile.
Indonesia was the only country to receive support for Samsung Pay in 2019.
Samsung focused on improving the consumer experience in 2019 by adding new features, such as the ability to create a virtual debit card or send money internationally.
Samsung Pay is one of the most versatile mobile payment systems currently available. It stands out thanks to its laundry list of features, most notably, MST payments that allow you to pay at nearly any credit card terminal.
However, Samsung Pay is only useful if it is supported in your country. At this time, it is only available in a little over two dozen markets (opens in new tab) after adding only one new country in 2019. The one lucky country this year was Indonesia, but there may be some hope on the horizon for those of you without access to Samsung Pay.
According to a statement given to SamMobile, Samsung Pay could be expanding to more markets next year and adding new features.
While that's not exactly a confirmation that Samsung Pay will make its way to more countries next year, it does leave the door open to speculate that we could see it expand in 2020. Hopefully, to more than one country this time.
Besides that tidbit, Samsung also mentioned in the statement how it focused on improving the experience in 2019, saying, "This year we focused on improving the consumer experience with new, Advanced features by collaborating with local partners."
And improve it did. Back in October, we saw Samsung Pay add the ability to create a virtual debit card in the app or send money internationally to 47 different countries. It even allows you to send money to users who are not Samsung Pay members with payout options including bank deposits or cash pickup.
Yeah, and then partner with 3 banks in each of those countries (including 2 that local residents have barely heard of). I'm a Samsung Pay user in the UK, lucky enough to have been with HSBC prior to Samsung Pay support. But if you bank with most of the other big ones here, there's nothing for you. And it aint coming anytime soon. I understand that most banks arent bothered catering to Samsung users specifically when Android pay covers all android users regardless of their bank, but it also says a lot about Samsung as a service provider. A lot of initial talk, Apple in the crosshair, but no weight and will whatsoever.
Android Central Newsletter
Thank you for signing up to Android Central. You will receive a verification email shortly.
There was a problem. Please refresh the page and try again.