Qualcomm says to expect further hit this year due to slower Snapdragon sales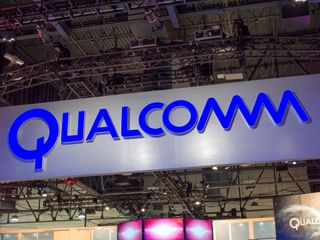 Following up on its first-quarter earnings, Qualcomm as part of its Q2 2015 earnings said that it's reducing its expectations for the second half of the fiscal year due to lower sales of its Snapdragon processors.
While it's largely gone unspoken in official channels, that's basically because the Samsung Galaxy S6 opted for the Samsung Exynos processor and not the Snapdragon 810, which can be found in a number of other current high-end devices.
From Qualcomm's earnings report:
We are reducing our outlook for our semiconductor business, QCT, for the second half of fiscal 2015 primarily due to:
The increased impact of customer share shifts within the premium tier, which will reduce our sales of our integrated Snapdragon™ processors and skew our product mix towards modem chipsets in this tier; and
A decline in our share at a large customer.
Unclear is whether the second-half numbers would be a continuation of the GS6/Snapdragon 810/Exynos love triangle, or whether it's a sign that other high-end Samsung phones (like a new Galaxy Note) will also make the move to Exynos. The Samsung Galaxy Note 4 sported a Snapdragon 805 in many regions.
Source: Qualcomm (pdf)
First. Poor Qualcomm Posted via the Android Central App

Never owned an Exynos device. My S800 is showing no signs of aging though. T-Mobile Galaxy Exhibit 4G -> AT&T Galaxy S III -> AT&T/T-Mobile Nexus 4 -> T-Mobile HTC One Mini -> AT&T Nexus 5 Android 5.1

That's because the SD 800-805 are phenominal chips!!! Qualcomm downright fu**** up with the 810. But they'll redeem themselves with THE 820 Posted via the Note 4 or Tab S 10.5

Chill out Posted via the Android Central App

Maybe they can use all of the unsold 810's for toaster parts:) Posted via the Android Central App

Lol. I would feel sorry for these guys but they made a faulty product with The 810 and I'm sure that they knew it but they sold it anyway. HTC took the bait but Samsung and LG chose to abstain. So who pays now? Posted via the Android Central App

LG didn't really consider that because they made the mistake with Flex 2, but it was too late since it was already in production. There's no guarantee the rumored 808 won't have the same issue unless that rumor changed. Posted via the Android Central App

It's unlikely that the 808 will have heat issues, as it's basically an 810 with two disabled cores. However, it might have a hard time justifying its existence over the 805. Only benchmarks will tell for sure...

Agreed. Other than it being 64 bit and built on a 20 nm process there isn't any real benefit of the 808 compared to the SD 805. The adreno 420 is even more powerful than the adreno 418 that the 808 is rocking. It's a shame that the SD 805 was used so briefly before the 64 bit craze. Krait 400-450 is extremely powerful hardware Posted via the Note 4 or Tab S 10.5

OK not to sound like a troll but haha 805. And exceptional chip. The krait processor was well past its prime. Most benchmarks show thst it was a slightly overclocked 801 wiyh s better gpu and lots of memory bandwidth. The 400-450 crate cores had a low ipc. Their saving grace was tmc and their 28nm hpm process. When qualcomm moved to the 28nm hpm process they had a cpu that wasnt slow and leaky like the old 600 series chips were. Sorry but i dont drink their koolaid. Qualcomm may build some great chips but they arent the best.

Because krait 450 hpm IS only a mild tweak to the krait 400 architecture of the 801. It essentially is a higher clocked 801 with a more powerful GPU. I never said the 805 was some huge leap from the 800-801, lmao. They're all 32 bit, 28 nm SoC's built on essentially the same architecture. As for whether they're outdated or not? Lolol, I'll take the 800- 805 any day over the POS that is qualcomm's current flagship SoC. I could care less about benchmark comparisons in this case. Krait 400/450 clearly outperforms the 810 in day to day performance, speed, and battery life. And that's because qualcomm fu**** up Posted via the Note 4 or Tab S 10.5

This Posted via the Android Central App

Droidguy, best comment of the day.
I laughed out loud when I read that. Posted via the Android Central App

That's just because your phone is rocking the beastly exynos 7, lol. Posted via the Note 4 or Tab S 10.5

Why doesn't anyone use Tegra? I thought they were cheap and they run games and stuff well.

Physical issues for using it in phones.

Probably power consumption, while battery life on my Shield Tablet is great for general use like web browsing when you do anything graphically intense like gaming the K1 processor sucks down battery power like it's going out of style, that being said I would much rather high end phones moved away from the stupidly thin uncomfortable to hold phone, bump the thickness up to the 9-10mm range and toss in the K1 and huge battery.

I'm not a fan of Tegra. Over promise under deliver. I picked up the Nvidia tablet and hated it for anything other than playing games. And lets be honest, Clash of Clans runs great on just about every phone, lol. The battery life wasn't what I expected either. I sold that off to get a Galaxy Tab S (10 inch), love that tablet for the most part, could be a little more smooth, but now I'm getting off subject. All in all, the Tegra chips are good for gaming, like everything else from Nvidia.

The Tegra 2 (I think) in my Droid X2 was absolutely awful. One of the worst performing phones I've ever used. Posted via the Android Central App

Produce a crappy processor and you get lost sales, even G4 is moving to 808 according to rumors which should also cost less than 810. Future phones may also follow the same path. AC editors try to say nothing wrong with 810, it's nothing great as well compared to current Exynos and not using 810 in LGs flagship speaks a lot. PS: I know still a rumor about 808 in G4 but looks credible at this point. Posted via the Android Central App

Absolutely! Posted via the Android Central App

The Exynos was the greatest decision Samsung made. Despite all the cries of people whining that they made excuses so they could in house their processor. Posted via the Android Central App

People are stupid. These companies are here to make money. For some reason most don't understand this. Part of making money is cutting costs, and manufacturing your own stuff is a great way to do that.

Yeah but the division still has to make money so even though it is Samsung selling to Samsung, it isn't at cost. Sent via carrier duck. They were out of pigeons

So how did the cost really cut for price of the S6 and Edge? Oh wait it didn't. People who are ignorant call people stupid. http://www.forbes.com/sites/patrickmoorhead/2015/04/20/surprise-samsung-... Don't be ignorant. Posted via the Android Central App

Yeah. While I am disappointed that the s6 appears to be a dog as far as battery, there is nothing wrong with the processor. All those that said it was just Samsung being Samsung deserve to be heckled a bit. That said, I hope the 808 is good. Choices are always welcome Sent via carrier duck. They were out of pigeons

My Note 2 has a exynos and use the crap out of that phone for two yrs, before the upgrade Samsung should stay with their own chips in galaxy and Note devices. Posted via the Android Central App

Yes they should they Exynos processor whoops snapdragons ALL DAY LONG! Posted via the Android Central App

Richard is that you? Posted via the Android Central App

"Large customer" - aka Samsung. While this isn't the beginning of the end for qualcomm, I think the days of qualcomm silicone in everything is over for the time being. Samsung and MediaTek to a lesser degree, will cut out huge chunks of qualcomm's market share.

I wonder who they mean as the first reason.

It's funny AC only reported on the second reason they gave and not the first, we all know why at this point I guess.

I work by qualcomm and that company is constantly buying buildings and upgrading current buildings. I hope everything works out, it's the second biggest employer in San Diego.

So the overheating rumors were true after all! QUALCOMM you fool no one with this lie. The world knows your processors overheat and now nobody wants them!!!! Exynos world domination! /S Posted via the Android Central App

A sphincter says what? Posted via My htc One M8

That the 810 overheats. Even an asshole knows that. Well everyone but HTC Sent via carrier duck. They were out of pigeons

Honestly, while Qualcomm chips are no slouches but at the same time they never really made the best processors either in terms of performance. They only dominate the market because of their baseband prowess. If it wasn't for their baseband chips, other manufacturers would have walked all over them. Personally, I say bring on the competition because we need some more in this space.

The 810 is not really that good. It has performance potential but that's wasted because it produces too much damn heat to the point where it has to be severely throttled to keep temperatures manageable.
Android Central Newsletter
Thank you for signing up to Android Central. You will receive a verification email shortly.
There was a problem. Please refresh the page and try again.