Android Central Podcast Episode 2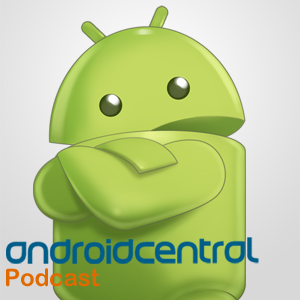 Hardware news
Inventor of the cell phone gave up his iPhone for a Motorola Droid
Hands-on with the Motorola Devour, with Android 1.6 and Motoblur
Android sees huge growth through Jan. (what phone could have caused that?)
Memory card, not Vodafone Magic itself, responsible for Android botnet strike
Dell Mini 5 'Streak' shown in promo flyer, including Kindle support
HTC Incredible rumored to soon be replacing HTC Droid Eris on Verizon
Who says Google failed with the Nexus One retail strategy?
Verizon already training employees on the Nexus One? What for?
AT&T locks down its first Android phone, the Backflip [and so what?]
Software news
Swype for Android now officially in beta
Opera Mini 5 beta released for Android (and our video hands-on)
Hands-on with Google Gesture Search
DoubleTwist for Windows releases major update, adds podcast support
Tether(Berry) in beta for Android
Android Quick App: Photoshop Mobile
Android 2.1 leaked for Droid Eris, appears to be the real McCoy [updated]
Site features
Android Central Editors' Apps of the Week
AndroidCentral asks: What's your favorite Android Twitter client? [Contest]
Community
Thanks to Sue for the great intro, and Andre for the e-mail!
i still cant find this on Google listen what am i suppose to look it up under?

Until the feed shows up in the search (it's a new feed and could take a week or two), you can do this: Go to My Subscriptions>Add Subscription and paste http://feeds.feedburner.com/AndroidCentralPodcast into the field.

Hey that was my intro! cool! :)

updates = airplanes is the smartest thing I've ever heard.
Android Central Newsletter
Get the best of Android Central in in your inbox, every day!
Thank you for signing up to Android Central. You will receive a verification email shortly.
There was a problem. Please refresh the page and try again.