Android Central Podcast Ep. 69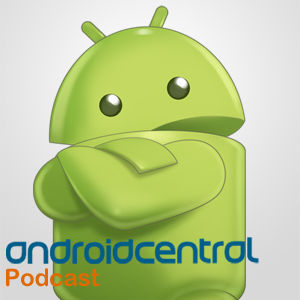 Thing 1: U.S. Galaxy S II event
Hands-on with the Sprint Galaxy S II Epic 4G Touch (updated with video)
Hands-on with AT&T's Galaxy S II (updated with video)
Eyes on the T-Mobile Galaxy S II (updated with eyes-on video)
Thing 2: New stuff out of IFA
Samsung unveils Galaxy Note - a new 5.3-inch, dual-core phone with a SuperAMOLED HD display
Samsung Galaxy Note official videos
Samsung announces Galaxy Tab 7.7 with Android 3.2 and a Super AMOLED Plus display
Toshiba unveils AT200 "Excite" tablet, only 7.7mm thick
Lenovo announces the $199 Gingerbread powered IdeaPad A1 tablet
Thing 3: The Droid Bionic saga
Uncrating the Droid Bionic Droid Does code
Motorola Droid Bionic hitting the shelves at Costco Sept. 8
A sneak peak at the Droid Bionic training docs, plus more confirmation of a Sept. 8 launch
Contests
Win a device a day from Waze
Win a Verizon-branded HTC Merge
Android Central Newsletter
Get instant access to breaking news, the hottest reviews, great deals and helpful tips
man...this podcast title is sexy :P

Regarding David's voicemail about Samsung Fascinate. I (TripSixes in forums) have had the Fascinate since it was released last year. So, I've made the journey through the following advancements: Out of box, Stock ROM (don't like Bing).
I quickly rooted and did all the manual work to get rid of Bing and all VzW Stock Apps. It was great.
I then followed the custom ROM's through the Adrynalyne SuperCleans of 2.1 and 2.2. 2.2 SuperClean was light years above the rooted/de-binged/de-bloated version, and I stayed on this ROM up until... CyanogenMod7 on Fascinate!!! This is TRULY how the Fascinate should have operated since day 1 (yes, I realize GB wasn't released at the time). If Anyone asks me today what to do with their Fascinate, I would ecstatically proclaim that CM7FascinateMTD is THE way to go. The procedure to do so is quite simple. I'm now 100% convinced that I will NOT upgrade to a new phone until CyanogenMod is supported for that phone. I never plan on running Stock or even pure-AOSP Android again. Just trying to state that there's a TON of benefit to rooting the phone and going with a ROM that is entirely isolated from the Verizon Corporate decision making.
Android Central Newsletter
Get instant access to breaking news, the hottest reviews, great deals and helpful tips
Thank you for signing up to Android Central. You will receive a verification email shortly.
There was a problem. Please refresh the page and try again.