Android Central Podcast Ep. 65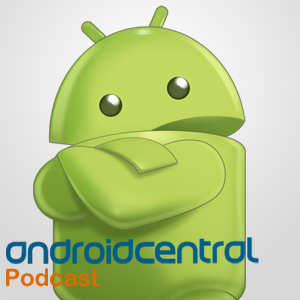 Thing 1: Netflix on more phones, fewer tablets
Netflix updates its Android app -- and actually includes the update this time
New Netflix app runs just fine on Honeycomb tablets
Editorial: Netflix's Android rollout an example of a good thing done badly
Thing 2: More new phones and tablets
Samsung Mobile's JK Shin says to expect Galaxy S II in U.S. in August
Lenovo officially announces pair of Android tablets
T-Mobile getting the Wildfire S on Aug. 3 for $80 on contract
Nexus S hits AT&T on July 24, presales start today
HTC Puccini tablet goes through the FCC
Thing 3: Apps worth mentioning
Android Quick App: FriendCaster Tab beta for Honeycomb tablets
Sketchbook Pro app comes to Honeycomb tablets
Google Maps adds more 3D buildings in more cities
ComiXology out of beta, brings DC Comics to your Android device
Disney publishes their first Android app -- Winnie the Pooh: What's a bear to do?
Also:
Verizon breaks down who's getting LTE where this week
Sneak peek at the Droid Does Motorola Droid Bionic page points to a $299 price tag
Phil, I think it needs re-edited. It just cuts off at the end.

ye it cuts off cos they are talking about bing lol yea it defo need a re edit but great anw thanks guys awesome podcast like always

Ah. Fixed. Sorry 'bout that.

No problem, thanks for the great podcast.

Corey got cut off mid sentence. Now I want to know what he was going to say. I need the next book J. K. Rowling.

Yes. We've fixed the upload. Please redownload it to hear the end. :p

Damn, my favorite park is where I say, "Now get ready for the Android Central Podcast"

The Galaxy Tab 7 has a regular SIM card slot. . . . I have put my SIM card from my Captivate to the Tab 7 when it runs out of batteries and used it to text messages.

Is there no podcast this week???!
Android Central Newsletter
Get the best of Android Central in in your inbox, every day!
Thank you for signing up to Android Central. You will receive a verification email shortly.
There was a problem. Please refresh the page and try again.