Android Central 291: Live from Taiwan, it's Computex!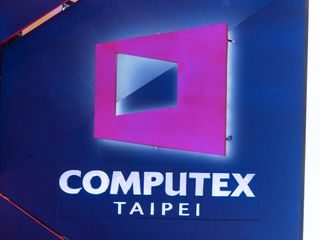 We're coming at you live this week all the way from Taiwan, where we've spent the week at the RIDICULOUS trade show known as Computex! We've got the new ASUS ZenFone 3 line, the cute little Zenbo robot, and so much more! You can check out all of our Computex coverage here.
Thanks to this week's sponsors:
Harrys.com:

(opens in new tab)

Get a great shave with a starter set costing just $15. Save $5 off your first order with promo code AC.
Igloo: Give your company an intranet that doesn't suck. Sign up today for a free trial!
Just reminding you guys that you still aren't doing video. Posted from my Nexus 6/Nexus 7 2013/Surface Pro 3

Gosh darn it, obviously they are in Taiwan (traveling) plus it is widely known that there is only audio in that god forsaken country (terrible quality at that)! They made a deal with the devil just to get a few high quality VIDEO reviews done over there on the YouTube channel. I don't even want to know where they had to hide those cameras! Keep up the good fight brother!

Hilarious Rodeo time, time to get er on down the road

According to the Editor-in-Chief of Windows Central, video podcasts on Mobile Nations are over because they weren't making enough money out of the YouTube videos to justify the "trouble" of "dealing with Hangouts". It's a shame, really. Mainly because I simply have zero patience to listen to people talk. Which is why I don't listen to Podcasts. With the video, at least I was entertained. So well, best of luck for them going forward. I'm out.

That's unbelievable Posted via the Android Central App

Lol. You silly. Posted via me

why aren't they doing video anymore?

No one knows, they tried with an explanation but no one believes it, and rightly so. I'm sure they will have video for podcast 300 though Posted via the Android Central App

I don't miss the video podcasts as I now listen to the audio ones on my work commute. Posted via my Motorola Startac

I listen to podcasts only when driving. I couldn't care less about video. Keep up the good work! Posted via the Android Central App

They used to podcast like crazy, back in 2010 when I first tuned in. It was a hoot, lots of followers in the chat room on Friday evening. They were young and hungry back then. But, inevitably, they got lazy, switched to afternoons, then to Thursdays, bagged the chat room and Live format, and now they can't be bothered with video. They got old, they have families, they just aren't as hungry. It's not a new story. RIP the weekly live video podcast.
Android Central Newsletter
Get the best of Android Central in in your inbox, every day!
Thank you for signing up to Android Central. You will receive a verification email shortly.
There was a problem. Please refresh the page and try again.