Android Central 239: Meat Search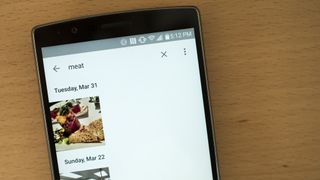 Now that we've digested Google I/O and Computex, it's time to take another look at the new Google Photos and what it means for our privacy and our love for things long since past. Plus we catch up on the latest with Android M, Andrew walks us through NVIDIA Shield TV, Phil breaks things, and we answer more of your questions live on air.
Thanks to this week's sponsors
Visit RedHat.com to see how open source can work for you.
Harrys.com

(opens in new tab)

: Save $5 on your first order with coupon code AC.
Take this survey to help us out and earn the chance to win a $100 gift card.
I am so hungry for steak right now. Thanks! Posted via the Android Central App on my 5.1 X Pure

How come the comments on the previous story about how to take a screen shot where disabled? Story is SO informative and riveting! Posted via the Android Central App

Because of people without enough self control to keep them from commenting on a post geared towards those who need help. Those people are bad, make the entire Internet worse, and aren't nearly as clever as they think they are.

Extra good cast, guys!
Always look forward the the Friday afternoon ritual; crack a cold one, fire up a stogie, and settle in for the madness. Breaktime? Maybe a quick shot of hootch - it IS the end of the week, after all!
Android Central Newsletter
Get the best of Android Central in in your inbox, every day!
Thank you for signing up to Android Central. You will receive a verification email shortly.
There was a problem. Please refresh the page and try again.