Android Central 197: FUD Fighters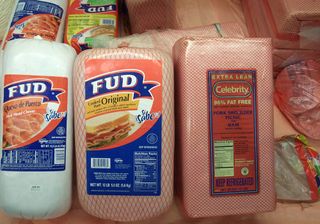 There's a new Android L developer preview build, but you probably don't need it. (Not that that will stop you.) Plus, we debunk all the Facebook permissions FUD, find out what's up with the Google Play Music deauthorization limits, and we answer more of your questions live on air. Join us!
Thing 1: Facebook Messenger app FUD
Thing 2: Device limits hit Google Play music again
Google Play Music now limits you to 4 mobile device deauthorizations per year
Originally put in place a couple of years ago
Thing 3: New Android L dev release
Google posts updated Android L factory images for Nexus 5, 7 with support for Google Fit
Google Fit SDK preview is now available for developers!
Thing 4: Other stuff
LG G3, two months on ...
Yahoo teams up with Google on encrypted email service
HTC Gallery update lets you share M8 Duo Camera effects
Latest Moto 360 images show off the secret charger for the first time
The Verizon Motorola XT1096 may be the Moto X successor
Samsung Unpacked confirmed for September 3 in Berlin, Galaxy Note 4 inbound [updated]
Thanks to this week's sponsors!
I'm feeling Google would be a good Mobile Carrier based solely on the thought that you would get what you pay for... No BS carrier. Posted via Android Central App

The deauthorization issue is the Firstest of the Firstest First World Problem

Yup. It bugs me (a lot) but I do realize that most people are unaffected. Still bugs me :P

I think between yesterday and today Google cleaned out my authorized devices and duplicates except for the 4 most recent. Yesterday I had more and I didn't do any deauths.

up to I saw the draft that said $4785 , I have faith that...my... brother woz like actualy receiving money in their spare time on there computar. . there friends cousin has been doing this for under 6 months and recently cleared the loans on there house and purchased a great new Dodge . browse around this website
➜➜➜➜➜➜➜➜➜➜➜
w­w­w.jObspup.c­o­m

You can deauthorize devices, including devices you no longer have access to, by using the web interface https://www.androidcentral.com/e?link=https2F2F...
Android Central Newsletter
Get the best of Android Central in in your inbox, every day!
Thank you for signing up to Android Central. You will receive a verification email shortly.
There was a problem. Please refresh the page and try again.