Android Central 158: Nexus 5 and Android 4.4 KitKat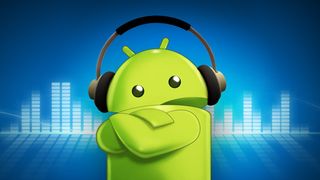 Thing 1: The Nexus 5
The Nexus 5 is official, Play Store now taking orders
Nexus 5 and Android 4.4 KitKat video walkthrough
In pictures: The Nexus 5
Sprint Nexus 5: $149 for 16GB on contract; preorders Nov. 1, available Nov. 8
T-Mobile says it'll carry the Nexus 5, forgets to give a price or date
Yes, you can buy a Nexus 5 from Google Play and activate it on Sprint
Hangouts v2 preinstalled on Nexus 5, updated in Play Store in coming weeks
Thing 2: Android 4.4 KitKat
Android 4.4 KitKat is official, launching on the Nexus 5
Google releases Android 4.4 KitKat SDK
In Android 4.4, Google Now is finally part of your home screen
Android 4.4 KitKat 'Easter egg' animation
Kit Kat branches hitting the Android source tree, Nexus 5 factory images now available
Nexus 4, Nexus 7 and Nexus 10 will all get Android 4.4 KitKat
Galaxy Nexus will not get Android 4.4 KitKat
Motorola to bring KitKat to Moto X, new Droids and Dev Edition RAZR HD
HTC One to get KitKat within 90 days in the U.S. [Updated]
Google Voice won't be integrated into latest Hangouts update, but it's coming
Video: What's new in Android 4.4 design
Video: What's new in Android 4.4
Thing 3: Yes, there's other stuff to talk about
Motorola makes updating the Moto X camera easy, moves app to Google Play
Sprint Galaxy Nexus Android 4.3 update rolling out starting today
Pandora now officially supports Chromecast
Google Glass and moving violations: There will be growing pains
Android Central Live: It's a wrap!
Great show guys. Glad at least Alex got one to test. Thanks for all the background info and analysis. Awesome A C

Show me some comparison shots, N5 vs Note 3 so I can sign off on this thimg ----------------------------------------------------
My S-Pen went through hell to deliver this important message to you

No, thank you! Posted from my "CrackDroid" Nexus 4 via the Android Central App

I would like Alex to confirm if the Nexus 5 support USB OTG.

Good pod cast people. Liam htc one

Outstanding podcast. Love it when you are all on. When and where will the giveaway be on the site? I bought a 4 this summer and LOVE it. Would Love to try out a 5! You should invite a winner on the podcast or to do an official review... that would be fun. Posted via Android Central App

When you say that this is the best phone for a long time, that's relative, with 14 nm, 64 bit phones coming to CES 2014, 4 times the transistors, beyond 4GB RAM, very good price performance for now though. LTE A, WiFi ac, Snapdragon 800, Adreno 330, FHD, 32 GB flash $AU 450 in Australia, hard to beat, on tablets I'm disappointed N10/2 isn't UD 4k, after a year of normal pixel doubling on the phone. At 4 MP in 10", that's only half the pixel density of the Nexus 5, by now it ought to be 8 MP, come on goog, what are you waiting for, 14/64? Note 3 can record in UD, a $20 wholesale UD chip can play it, it only takes an 8 MP camera obviously, a UD Android HDMI stick only costs $AU 117, UD Blue Ray players are down to $330. 39" UDTVs have been $700 for 4 months, they'll be $500 after Christmas, BD UD players will rapidly come down to $200. Do we really want to be beaten by Apple again, like they did with 64 bit, good thing for us, they didn't have the sense to include a decent amount of RAM, they'll be selling UDTVs for $1,500 next year, they were first with resolution displays. Posted via Android Central App

WTF? We are talking about today, not what is coming. NOTE 3 and Nexus 5, depending on the camera, are absolutely where it is at right now. The future is the future and we will deal with it then ----------------------------------------------------
My S-Pen went through hell to deliver this important message to you

He said that this will be the best phone for a long time, CES 2014 is in 4 months time, is that a long time, lots of the stuff listed there is already here, eg. UD, look, I like N5, Note 3, but I already have a N4 and 7 FHD, they'll both get 4.4 kit kat. N5 has no extra ram than N4 and no extra pixels than N7 FHD, I'm not wealthy and if something radically better is coming soon, I want to have enough dough to pay for it, you might regard 4 months as an eternity, but those of us on a budget don't. No offence, love Snapdragon 800s UD background graphics ability, LTE Advanced, WiFi ac, in N5 and Note 3's 3GB of ram, UD recording, but it's hardly essential, when the really advanced stuff rolls out, I want to be able to pay for it. Look, if I had the money, I'd be on it, like a barnicle on a boat. Posted via Android Central App

Please give your podcast video feeds some love!
It would be nice to watch your podcast on the go with my podcatcher again...

I think that TRIM support in 4.3 is what is going to keep JB around. This makes devices feel new again. Until I updated my GNEX up to 4.3 I was so ready to get rid of it, but now after 4.3 and 4.4 running decently I still want the Nexus 5 but I am able to wait a bit..
Android Central Newsletter
Thank you for signing up to Android Central. You will receive a verification email shortly.
There was a problem. Please refresh the page and try again.