These are the 5 PlayStation PlayLink games you'll be able to control with your phone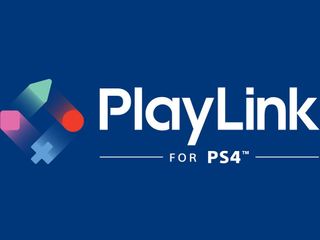 During E3 this past June, Sony announced its new PlayLink system for the PlayStation 4 that allows users to play games with other people in the room by using their phones. It's a rather ingenious take on the whole party-game niche, and Sony recently outlined all of the PlayLink games that have been announced for the PS4 so far.
That's You!
That's You! is currently the only PlayLink game that's actually available to play, but it's a great example of what PlayLink is truly capable of. Developed by Wish Studios, That's You! lets you get together with a group of friends to answer questions about one another to see how well you truly know each other.
Questions like "Who'd use a two-for-one coupon on a romantic date?" and "Who'd enjoy the feeling of being handcuffed?" help to get everyone involved and thinking, and by answering questions correctly, you get points. Combine this with a Joker power-up that lets you double points for answers you're really confident about, and That's You! is a great game to throw on when hanging out with your besties.
Hidden Agenda
There are currently three games scheduled to be released on October 24, and the first of those is Hidden Agenda. Unlike the fun and light atmosphere created by That's You!, Hidden Agenda is a murder mystery/thriller game that's seen a lot of inspiration from games like Until Dawn.
You and your group will have to make decisions that affect the story of Hidden Agenda by voting for what should happen on your phones, and throughout the game, certain players will receive Hidden Agenda cards that give them additional points for making certain decisions over others.
Knowledge is Power
The second game slated for an October 24 release is Knowledge is Power, and this ditches the thriller vibe of Hidden Agenda for a trivia game night. Wish Studios is also behind the creation of this game, and players will go through more than 5000 questions in an attempt to beat out your opponents.
Along with the questions themselves, Knowledge is Power also introduces the ability to use Power Plays. With Power Plays, you can freeze other players' phone/tablet screens so they have to break through virtual ice before answering, or cover their screens with slime so they have to wipe it away before doing anything else. It's a fresh take on the traditional trivia game setup, and it's one that sounds like it'll create for a lot of fun game nights.
SingStar Celebration
SingStar Celebration is the third PlayLink game coming out on October 24, and when it's released, you and your friends will be able to use your phones to sign through 30 songs that range from current hits to classic oldies.
You'll be able to upload photos and videos of your performances to social media and the SingStar Community, and once you've sung through the included tracks, you'll be able to purchase more through the SingStore that holds hundreds of other tunes for you to belt out.
Frantics
The fifth and final PlayLink game that's been announced is Frantics. Currently planned for a March 13, 2018, release, Frantics is a collection of minigames that you and up to 3 of your friends will be able to play through with one another.
Your phone is the controller for all of the games that you play through, and Frantics will require you to swipe, shake, tilt, and even use your camera to complete various challenges. That sounds a lot more involved than pressing buttons on a regular controller, and it's bound to make similar party-games a lot more boring in comparison.
Get the Android Central Newsletter
Instant access to breaking news, the hottest reviews, great deals and helpful tips.
Joe Maring was a Senior Editor for Android Central between 2017 and 2021. You can reach him on Twitter at @JoeMaring1.