Xiaomi 13 Pro vs OnePlus 11: Pitting the might of Leica against Hasselblad
Both phones have interesting camera packages, so let's see how they measure up.
Ultimate cameras
Thanks to a massive 1-inch camera and overhauled tuning, the Xiaomi 13 Pro takes phenomenal photos and videos in just about any situation. Combine that with a gorgeous design, the latest hardware, fast wired and wireless charging tech, and you get one of the best phones of the year.
For
Trio of 50MP cameras take outstanding photos
Premium design with great in-hand feel
Amazing battery life with 120W wired and 50W wireless charging
Excellent hardware with no overheating issues
All the extras you need
Against
Won't get as many software updates as OnePlus 11
Not launching in North America
Costly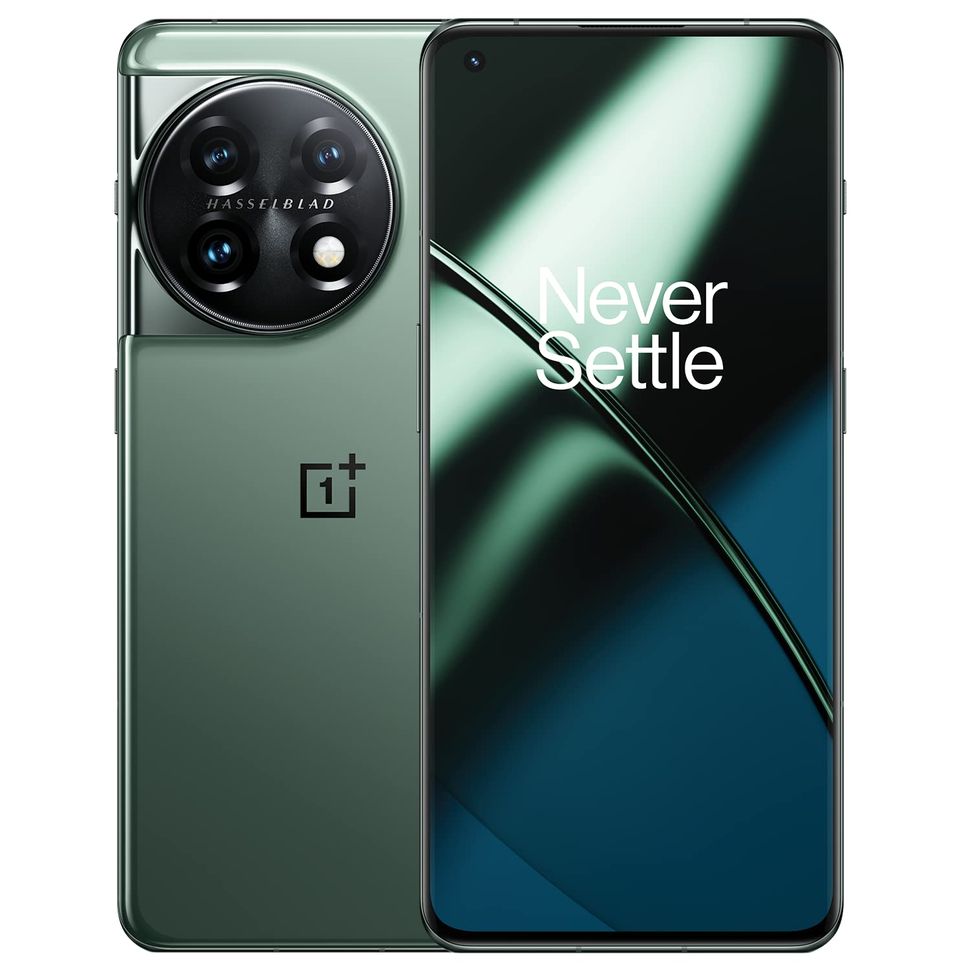 Ultimate value
The OnePlus 11 borrows a lot of features from erstwhile Pro models, including a QHD+ panel and flagship cameras. It also rocks the latest hardware, and while there's no wireless charging, it doesn't miss out on much else, and the value on offer makes it one of the best deals of 2023.
For
Excellent value
Best cameras on a OnePlus phone
Stellar battery life with 100W wired charging
Clean software with four guaranteed Android OS updates
Vibrant 120Hz AMOLED panel
Latest Qualcomm hardware and polished design
Against
Software isn't as distinctive as legacy OxygenOS
Base model has slower storage module
No wireless charging
Ingress protection limited to IP64
Xiaomi 13 Pro vs OnePlus 11: Design
It's easy to see that both phones have a distinct design language that's centered around the camera modules at the back. I like the consistency that OnePlus offers on its devices; sure, the camera housing at the back is different to what we got last year, but the overall aesthetic - including the dimensions and the smooth flowing curves - are intact from previous generations.
This design consistency gives the OnePlus 11 a level of familiarity that you just don't get with Xiaomi. If anything, Xiaomi is known for trying out a new design aesthetic with every new generation, and that's the case with the Xiaomi 13 Pro as well. The phone is made out of ceramic, and has a large squarish camera housing that does a good job highlighting the trio of cameras at the back.
While there isn't any design similarity to the Xiaomi 12 series, the 13 Pro thankfully retains a curvy aesthetic with symmetric curves at the front and back where both sides meet the mid-frame, and it makes holding and using the phone a little easier.
But what's unmistakable is that both devices are catered toward the premium segment; you won't find any plastic here. Of the two phones, I much prefer the feel of the 13 Pro -- the ceramic back just gives the device much better presence. Of course, there's the fact that it is a magnet for smudges and needs constant cleaning, but it just feels more elegant and has an excellent in-hand feel.
To its credit, OnePlus did a good job as well, with the OnePlus 11 touting a silky finish that feels good to hold and use. The device doesn't attract anywhere as many smudges, and because it has a standard glass back, it is 24g lighter.
Image 1 of 7
What I don't like is that the dual-curved design has a larger curvature, and it makes using the device more unwieldy than the 13 Pro. You can easily solve this with a case, but I tend to use devices without any accessories, and as far as the in-hand and design goes, the 13 Pro wins this round. Another factor to consider is ingress protection, and the 13 Pro features IP68 dust and water resistance as standard, with the OnePlus 11 only offering IP64 this time.
Xiaomi 13 Pro vs OnePlus 11: Display
There's virtually no difference in the screen size of both phones, and you get vibrant QHD+ AMOLED panels with the latest tech on either device. The OnePlus 11 features a 6.7-inch AMOLED screen with 120Hz refresh, and it has HDR10+ along with Dolby Vision and all the usual customization options you'll find in OxygenOS.
Xiaomi is known to do an excellent job calibrating its devices, and the 6.73-inch screen on the 13 Pro is phenomenal. It also uses Samsung's AMOLED tech and goes up to 120Hz, and it has HDR10+ along with Dolby Vision. Look, I can rattle a lot of numbers, but the reality is that these are two of the best panels you'll find on Android today, and they hold their own against the Galaxy S23 Ultra — the best that Samsung has to offer.
Of the two devices, the 13 Pro gets brighter in harsh sunlight, and I found it to have slightly better color calibration out of the box. Of course, you have the ability to tweak the color balance to your tastes, and both devices offer a lot of customizability, including an always-on mode. The OnePlus 11 does a good job with various always-on mode styles available, and while Xiaomi hasn't changed a lot of things here in a few years, you get a decent selection of options in MIUI 14.
Stereo sound is standard as well, and this is another area where Xiaomi excels. The onboard sound is loud and detailed, and there's no distortion whatsoever even at high volumes. The stereo configuration doesn't have identical channels like the last two years, but Xiaomi still did a great job with balance here, and it makes a difference while streaming content or playing games on the device.
On that note, neither device lets you play games at over 60fps; this is an inherent limitation on both MIUI and OxygenOS. So even in titles that let you leverage the 120Hz panel, you're locked to 60fps.
Coming to durability, both devices have Gorilla Glass Victus, and having used the phones for a few months now, I have to say that they've held up particularly well. I don't see any micro-scratches on the surface of either device, and the 13 Pro in particular took a few tumbles and still looks pristine. Because the OnePlus 11 has a standard glass back, it features a layer of Gorilla Glass 5, and while it didn't take nearly as many tumbles, it should hold up to daily use without any issues.
Xiaomi 13 Pro vs OnePlus 11: Hardware
I don't need to talk a lot about the hardware side of things as both devices are rocking the absolute latest that's available right now. Both devices are powered by Qualcomm's latest Snapdragon 8 Gen 2, and they deliver incredible performance in just about any scenario. The big differentiator this year is that there's no overheating whatsoever even during extended gaming sessions, and there's no noticeable throttling.
Xiaomi sells the 13 Pro in a single variant in global markets, and you get 12GB of RAM and 256GB of storage as standard. Like most other brands this year, Xiaomi is using UFS 4.0 storage module on the device, and the fact that the base model comes with 256GB of storage means you don't have to worry about running out of storage.
For its part, OnePlus sells the OnePlus 11 in two options: the base variant has 8GB of RAM and 128GB of UFS 3.1 storage, and the high-end model has 16GB of RAM and 256GB of UFS 4.0 storage.
Swipe to scroll horizontally
| Category | Xiaomi 13 Pro | OnePlus 11 |
| --- | --- | --- |
| OS | MIUI 14 based on Android 13 | OxygenOS 13, Android 13 |
| Display | 6.73-inch 120Hz QHD+ (3200x1440) LTPO AMOLED, Gorilla Glass Victus | 6.7-inch 120Hz AMOLED, QHD+ (3216 x 1440), LTPO3, Gorilla Glass Victus |
| Chipset | Qualcomm Snapdragon 8 Gen 2, 1 x 3.2GHz Cortex X3, 2 x 2.8GHz Cortex A715, 2 x 2.8GHz Cortex A710, 3 x 2.0GHz Cortex A510, Adreno 740, 4nm | Qualcomm Snapdragon 8 Gen 2, 1 x 3.2GHz Cortex X3, 2 x 2.8GHz Cortex A715, 2 x 2.8GHz Cortex A710, 3 x 2.0GHz Cortex A510, Adreno 740, 4nm |
| RAM | 12GB LPDDR5X | 8GB/16GB LPDDR5X |
| Storage | 256GB/512GB UFS 4.0 | 128GB UFS 3.1/256GB UFS 4.0 |
| Rear camera 1 | 50MP 1-inch f/1.9 Sony IMX989, 1.6um pixels, OIS, 8K at 24fps, 4K at 60fps, Dolby Vision | 50MP Sony IMX890, f/1.8 1/1.56-inch sensor, PDAF, OIS, 8K at 30fps, 4K at 60fps |
| Rear camera 2 | 50MP f/2.0, telephoto lens, OIS, 3.2x optical zoom | 48MP Sony IMX581, f/2.2, 120-degree wide-angle lens |
| Rear camera 3 | 50MP f/2.2 wide-angle lens, 115-degree field of view | 32MP Sony IMX709 RGBW, f/2.0, 2x optical zoom |
| Front camera | 32MP fixed focus | 16MP Sony IMX471, fixed focus |
| Ingress protection | IP68 dust and water resistance | IP64 dust and water resistance |
| Connectivity | Sub-6 5G, Wi-Fi 7 (via OTA), Wi-Fi 6e, Bluetooth 5.3, NFC | Sub-6 5G, Wi-Fi 7 (via OTA), Wi-Fi 6e, Bluetooth 5.3, NFC |
| Security | In-screen optical fingerprint module, face unlock | In-screen optical fingerprint module, face unlock |
| Audio | Stereo sound, USB-C, 24-bit/192kHz audio | Stereo sound, USB-C audio |
| Battery | 4820mAh, 120W wired charging, 50W wireless charging, 10W reverse wireless charging | 5000mAh, 100W fast charging (80W in North America) |
| Dimensions | 162.9 x 74.6 x 8.4mm, 229g | 163.1 × 74.1 × 8.53mm, 205g |
| Colors | Ceramic Black, Ceramic White, Ceramic Green, Mountain Blue (leather) | Titan Black, Eternal Green |
Considering the hardware on offer, you won't find any lag or slowdowns on either device, and they both have more than enough power to handle the best Android games without breaking a sweat. Both devices come with optical in-screen fingerprint modules that are nearly identical, and you get dual-SIM card connectivity along with eSIM.
On the subject of connectivity, you get global Sub-6 5G bands, and there's Wi-Fi 6e, Bluetooth 5.3, NFC, and the usual slate of GPS antennae. There's a Wi-Fi 7 modem on both phones, but it will be available via an OTA update that will go live later in the year.
As for battery life, the OnePlus 11 has a slightly larger 5000mAh battery, with the 13 Pro offering a 4820mAh unit instead. That said, I had no issues getting over a day's worth of use out of either device, and while the OnePlus 11 has a slender edge in this area, Xiaomi isn't far behind.
The roles are reversed when it comes to charging tech, with Xiaomi offering 120W wired charging to the OnePlus 11's 100W charging tech. Both phones fully charge in under 30 minutes, and thankfully, you'll find the requisite charger in the box — no need to buy additional accessories to use your device.
The only omission on the OnePlus 11 is that you don't get wireless charging. The 13 Pro has 50W wireless charging and 10W reverse wireless charging in addition to 120W wired charging, and Xiaomi's wireless charger takes just 40 minutes to charge the device. As is the case with every brand, both devices have a suite of features designed to prolong battery life, a necessity given the fast charging tech on offer here.
Xiaomi 13 Pro vs OnePlus 11: Cameras
Xiaomi invested a lot of resources into its imaging hardware over the last two years, and the results are clearly evident in the 13 Pro. The phone sees the debut of Sony's 50MP 1-inch f/1.9 IMX989 sensor in global markets, and it is joined by a 50MP wide-angle lens, and a new 50MP telephoto lens with OIS and 3x optical zoom.
The key talking point with Xiaomi is obviously the trio of 50MP cameras, and while the hardware is clearly enticing, the brand put in a lot of work on the tuning front as well, and this is where Leica comes into the equation. Leica partnered with Huawei for several years and delivered some of the best camera-focused phones of yesteryear, and it's now teaming up with Xiaomi.
That's very exciting, and having used all Xiaomi flagships released to date, I can say without any hesitation that the 13 Pro takes the best photos of any Xiaomi phone. Clearly, this puts the OnePlus 11 at a disadvantage, but that device has a lot going for it as well: you get a 50MP Sony f/1.8 IMX890 module alongside a 48MP wide-angle lens that utilizes Sony's IMX581, and a 32MP telephoto with Sony IMX709 that goes up to 2x optical zoom.
You get an extensive set of features on both devices, and it's clear that a focus for all Android manufacturers this year is video recording. Both the 13 Pro and OnePlus 11 do a stellar job in this area, delivering smooth footage that's stabilized well even in demanding handheld situations. As an added bonus, Xiaomi lets you shoot Dolby Vision footage straight from the 13 Pro.
When it comes to camera quality, the 13 Pro does a better job in most situations thanks to the larger sensor and tweaks to the overall tuning. There's a distinct character to the resultant photos, and that's obviously down to the fact that the brand is using Leica's color science.
You get Leica Vibrant and Leica Authentic modes to choose from, and while the former adds a slight vignette and delivers saturated colors, I went with the latter for these set of shots. The Authentic mode tends to produce noticeably cooler colors across the board, and this is seen in the image above. On the other hand, the Hasselblad tuning tends to gravitate to warmer hues.
There are no shortcomings on the technical front on either device, with both phones able to take stunning photos in any given situation. While the first two iterations of Hasselblad's color tuning focused on exaggerated colors, it's much more subdued with this generation, and the OnePlus 11 delivers accurate colors that still look good.
Where Xiaomi really wins out is the versatility of its auxiliary cameras, with the wide-angle and telephotos lenses doing a much better job in challenging situations than the OnePlus 11.
That said, OnePlus did a terrific job this year, and while the camera hardware isn't as exotic as what you get on the 13 Pro, the changes to the tuning means it gets very close to Xiaomi's flagship where it actually matters. This is the best OnePlus phone that I've used so far.
The Xiaomi 13 Pro still manages to win out overall, but the gulf between the two devices isn't as wide as I thought it would be, and that's a good thing.
Xiaomi 13 Pro vs OnePlus 11: Software
The OnePlus 11 runs OxygenOS 13 based on Android 13 out of the box, and while the software still says OxygenOS 13, it should have been called ColorOS 13 instead, because that it what you're ultimately getting on the device. There's virtually no difference between the two interfaces, and while OxygenOS had a unique set of features in the past — mostly always-on styles and a few customization options — those have been carried over to ColorOS, so I don't see why OnePlus continues this charade and doesn't just call its software what it is: ColorOS 13.
Thankfully, ColorOS has a lot to offer, and the design feels modern, and you get an extensive set of customization options. I like the direction the software is going, and for the most part, it feels fluid in daily use. There's also less bloatware than before, and you can easily disable or uninstall the few services bundled out of the box.
By contrast, Xiaomi hasn't really moved the needle with MIUI in recent years, and as a result MIUI 14 doesn't feel quite as polished. There aren't any new features to talk about, and while I appreciate the fact that Xiaomi changed a lot of things at a kernel level to make MIUI feel more fluid and use less memory, the lack of user-facing changes is a bit of a letdown.
Of the two interfaces, I like using ColorOS more, and that's surprising even to me as I've mostly used Xiaomi devices in the past because of the customizability of MIUI. But that narrative has changed in recent years, and along with the lack of user-facing changes, Xiaomi has shown that it doesn't care about timely software updates. The 13 Pro will get three platform updates and four years of security updates, and that's one less than what you get on the OnePlus 11.
Clearly, Xiaomi has some work to do on the software front, both in terms of guaranteeing more updates and ensuring it rolls out those updates on time.
Xiaomi 13 Pro vs OnePlus 11: Which should you buy?
Both devices have a lot to offer, and I quite like the direction Xiaomi and OnePlus are taking with their flagships in 2023. Xiaomi is in the lead when it comes to the camera side of things, and that's down to the massive 1-inch module along with all the software tuning the brand is doing this year.
But the device has its shortcomings, particularly on the software front. MIUI 14 doesn't feel quite as fluid as OxygenOS 13, and there's the fact that you won't get as many software updates. Xiaomi has been lackadaisical in this area in the past, and it's unlikely that the 13 Pro will get the Android 14 stable release at the same time as its Chinese rivals.
Now, I'm not saying that the software on the OnePlus 11 is without faults, but it is stable, feels modern, and you get a lot of features. It's essentially running ColorOS 13 with a different name, and while the manufacturer had its share of issues with software updates in the last 18 months, it is guaranteeing four platform updates — the same as Samsung.
If you want the best value for your money, the OnePlus 11 is the obvious choice. It costs significantly less than the 13 Pro and still manages to offer a great hardware package combined with stellar cameras, fast charging tech, and stable software. Sure, there's no wireless charging and the camera isn't quite as good as the 13 Pro, but there are considerable savings to be had here, particularly in the U.K., where the device costs £799 ($1,008) — versus £1,099 ($1,386) for the 13 Pro.
It's a similar story in India, where the OnePlus 11 is available for ₹61,999 ($755) for the 12GB/256GB version, and the 13 Pro retails for ₹79,999 ($975) for the same variant. Look, the 13 Pro is clearly the better device, but it isn't worth the nearly $400 premium it is commanding in the U.K. Even in India, the OnePlus 11 is a better overall choice considering it costs $220 less.
If you don't mind the premium and want the best cameras and a gorgeous design, get the Xiaomi 13 Pro. But if you want to maximize value and get a phone that's almost as good, the OnePlus 11 is my recommendation.
Ultimate cameras
Xiaomi outdid itself with the 13 Pro, and the phone holds its own against the S23 Ultra and Pixel 7 Pro. You are paying a premium for the hardware, and Xiaomi is behind its rivals on the software front, but if you don't mind that, the 13 Pro is a terrific overall phone.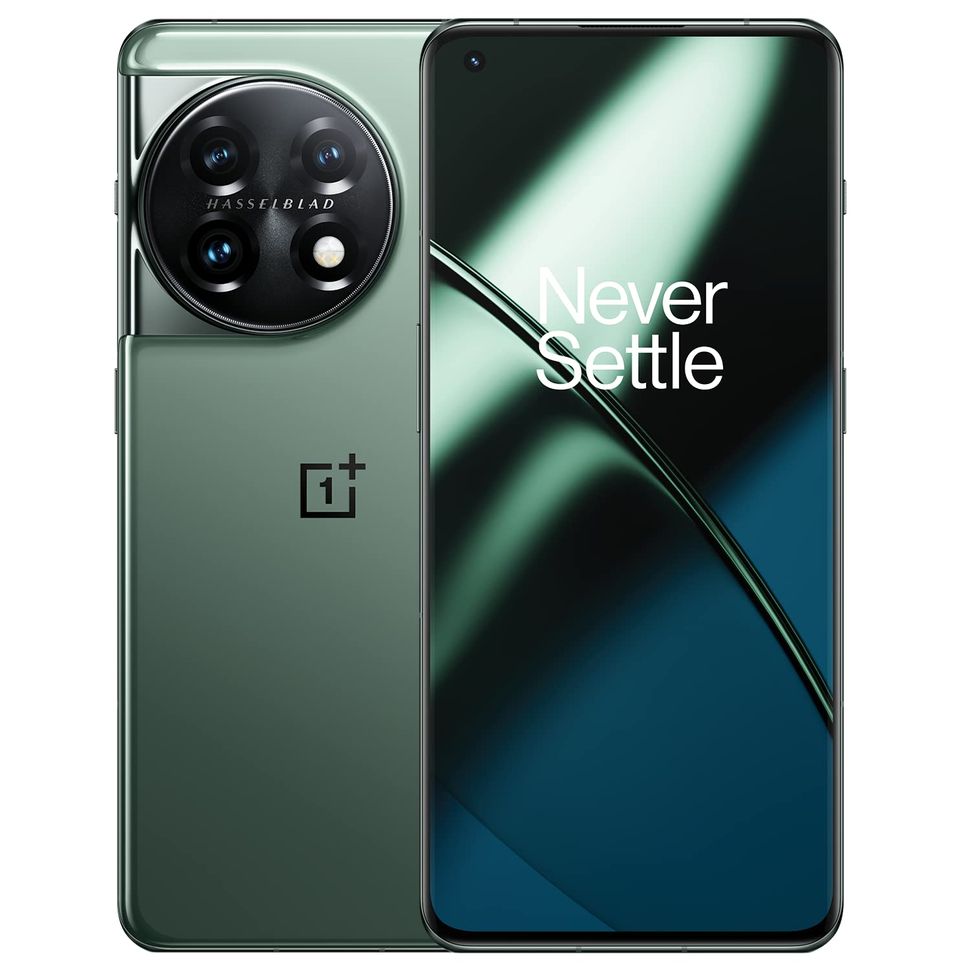 Ultimate value
Sure, it may not be as good as the 13 Pro when it comes to the design, but the OnePlus 11 offers much better value, particularly when you consider the caliber of hardware and the stellar cameras on offer.
Sign up for Black Friday email alerts!
Get the hottest deals available in your inbox plus news, reviews, opinion, analysis and more from the Android Central team.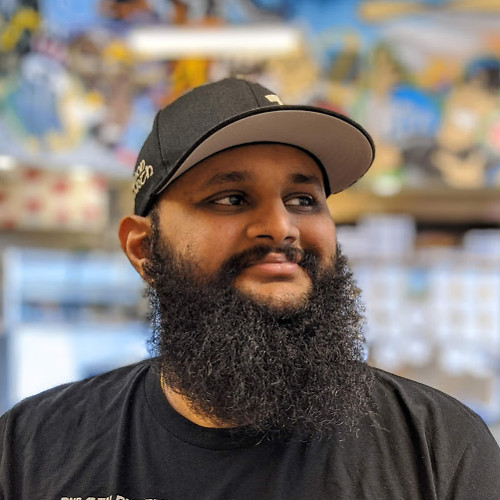 Harish Jonnalagadda is a Senior Editor overseeing Asia at Android Central. He leads the site's coverage of Chinese phone brands, contributing to reviews, features, and buying guides. He also writes about storage servers, audio products, and the semiconductor industry. Contact him on Twitter at @chunkynerd.