Apple made the right decision ditching the mute switch on the iPhone 15 Pro
Even though it's held back, the Action Button has me really excited.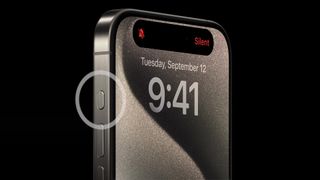 (Image credit: Apple)
In a world where there's really not much innovation outside of foldable phones, Apple is taking a different approach. The iPhone 15 Pro and Pro Max ditch the long-standing mute switch in favor of the Action Button, and this small change has me wanting Android phones to do something similar.
Apple has stuck with the glass and aluminum sandwich for pretty much ever, and while rumors suggest the company is working on a foldable phone, we're not expecting that to show up anytime soon. On its face, the iPhone 15 series is just another iPhone, with a slightly tweaked design so you don't end up with indentations in the palms of your hand.
Where Apple tries to innovate is with its Pro phones, which include things like a 120Hz refresh rate, better cameras, Dynamic Island, and more. Then, the company might bring certain features down to the non-Pro iPhones, as we saw with the 48MP main sensor and Dynamic Island. But the overall trend was somewhat broken over the past two years.
Bring the Action Button to Android phones
The iPhone 15 Pro and Pro Max aren't the first Apple devices to include an all-new hardware button. That was introduced with last year's Apple Watch Ultra before making its way to the new iPhones this year. In its stead, Apple ditched the hardware mute switch, something that has been a staple since the original iPhone was released.
I'm here to say that this is a move that every smartphone maker should consider, even though there really aren't many Android phones that even include a dedicated switch. It's not a brand-new concept, just something else that is being "reimagined" and introduced to iPhone users for the first time.
But before you grab your pitchforks and call me an Apple "sheep," hear me out.
By default, the Action Button still acts as a way to toggle sounds on and off, but the real power comes in the fact that you can customize the button to do other things. A couple of them include the ability to launch your camera or turn on the flashlight, but those shortcuts are already on the Lock Screen anyway and can't be swapped out for something else.
Apple took things a step further, though, as you'll be able to set the Action Button to open the Camera app to a specific mode. So, if you take a lot of selfies, press the button, and the app will automatically open to that mode. Do you take a lot of videos? Select that from the different options, push the button, and start recording.
It all comes down to Shortcuts
But the reason why the Action Button really excites me is because of its native Shortcuts integration. For the unaware, Shortcuts derives from an app called "Workflow" that was released onto the App Store. A few years later, Apple purchased the company, and now Shortcuts is available as a way to supercharge everything you do on the iPhone, iPad, Mac, and even the Apple Watch.
I'm not going to go into the weeds about everything that is possible with the Shortcuts app but instead will refer you to Matthew Cassinelli. They were a member of the original Workflow team before it was acquired by Apple and has created thousands of Shortcuts over the years that continue to blow my mind.
Anyways, back on topic. One of the options you have when customizing the Action Button is to launch a Shortcut. As Marques Brownlee showcased in his iPhone 15 Pro "Unboxing and Second Look" video, you can use the Action Button to invoke Google Assistant. So, instead of having to rely on Siri, you can enjoy using a virtual assistant that's actually useful. All the while taking about the same amount of time as invoking Siri using the side button.
Apple is still Apple
There is one thing that makes me feel less excited about the Action Button, and it's the most Apple thing possible. Instead of opening things up to allow for multiple gestures, you're "stuck" with just "press and release."
There's no option to double-tap or triple-tap to perform a different action, so it feels very limiting in a way that only Apple can make me feel. I won't be surprised if Apple changes course after all of the dust settles between the iPhone 15 launch and all of the different software releases that also recently happened. But it's still frustrating, again, in a way that only Apple can achieve.
This is nothing new
It's not like Apple is (or was) the first to introduce a button that does something other than control the volume or turn your phone off. Sony is still doing so with the dedicated shutter button on the Xperia series, while Motorola's ThinkPhone has its "Red Key."
The ThinkPhone's implementation is probably the closest that we'll get for the time being, as the Red Key can be "customized to launch any app or action with a single press." As noted in our review, you can even go so far as to automatically "launch a specified ReadyFor action on your PC."
Even Samsung implemented a dedicated Bixby button back with the Galaxy S8 but opted to go a different route. This decision is still kind of hanging around, as the Side Button on pretty much every new Galaxy phone defaults to activating Bixby. But as I already mentioned, you can change this to perform a different action, if you want.
Who could do it better?
When it comes to the Side Button on the Galaxy S-series, sure you can do something other than invoke Bixby, and there are third-party apps on the Play Store that let you do even more than just that. But that button is already reserved for certain things, and adding more tasks would probably end up being too confusing for some.
With so many phones that are larger than our pockets, why not make the most out of that space and give us even more flexibility? The most likely candidate to do something like this would be OnePlus, considering that it's the only "big name" company left that actually uses a hardware mute switch.
Being able to have a dedicated button that could be customized to do whatever I want, integrated into the system, would be a dream. And that's the key phrase: integrated into the system. Without using Good Lock or apps from the Play Store, just baked right into the software, so you can open the Settings app and change the action with ease.
Unfortunately, I really don't think this is something that we'll see come to the best Android phones anytime soon, if ever. Unlike the adoption of MagSafe with the Qi2 standard, adding a hardware button would cost money. And the only time that we really see Android phones copy Apple is when it comes to how they can save money.
Sign up for Black Friday email alerts!
Get the hottest deals available in your inbox plus news, reviews, opinion, analysis and more from the Android Central team.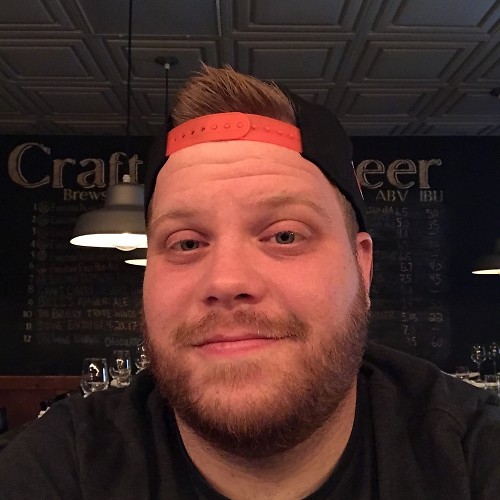 Senior Editor - Chromebooks, tablets, and wearables
Andrew Myrick is a Senior Editor at Android Central. He enjoys everything to do with technology, including tablets, smartphones, and everything in between. Perhaps his favorite past-time is collecting different headphones, even if they all end up in the same drawer.