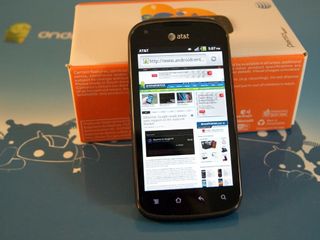 The Pantech Burst is one of AT&T's latest LTE-enabled handsets, and it's clearly aimed at the first-time or budget-minded smartphone buyer. That's a huge market, and this is the first time we've seen 4G LTE directed at it. But two years is a long time, and you're wise to do a little homework before you sign that commitment, no matter how low the up-front cost is. Hit the break and see what we think of the Pantech Burst.
Pros
The Super AMOLED screen is great. Pantech has done very nice things to Android, while keeping an overall stock feel to things. The $399 off-contract price is quite a bargain.
Cons
The poor battery life while on an LTE network is still a sticking point. The benefits of a low upfront cost pale when considering the price of the contract.
The Bottom Line
The Burst is really a nice little phone. But the other AT&T LTE handsets offer a little more in the way of customizations and features. If you're going to sign-on for two years, you should get the best product available. If you're looking for a solid and inexpensive LTE phone for AT&T, and buying outright, that's where the Burst shines.
Swipe to scroll horizontally
Video walkthrough
Youtube link for mobile viewing
Hardware
While we saw that the software is a bit different, the hardware of the phone doesn't hold any surprises. It looks and feels like any number of other smartphones out there, with a smooth glass front and a hard plastic rear. We're not saying it's bad -- on the contrary, it's a combo that works and Pantech sticks with it. It's well-built, and our unit had a nice fit and finish with no creaky or wonky parts.
The front of the phone has the usual (for now) four capacitive buttons across the bottom, and the earpiece speaker, VGA front-facing camera, and various sensors at the top. There's a slight lip where the shell meets the glass. It's not big enough to get filled with gunk, but it's enough to keep the glass from resting on a table or other surface should you set the Burst face-down. The screen itself is beautiful. It's a 4-inch Super AMOLED display, and it was a surprise to see such a great screen in a budget device.
On the right side, mid-way up, is the USB port. It's in an odd position, and makes the Burst pretty difficult to use while plugged in because the wire comes out of the top while in landscape mode. Atop the phone you have a 3.5mm headphone jack, and the power button on the opposite side that we're used to seeing from other OEM's. It works fine, but takes a bit of getting used to it not being where you expect it. On the left is the volume rocker, and around back is the 5 MP rear camera and LED flash.
Pop the back cover off and you'll see a 1650 mAh battery, a slot for a microSD card (not included) and a microSIM card slot. Be sure to get your microSIM from AT&T for this one, or you'll be forced to trim down your old SIM card to fit.
Specifications
Android 2.3.5 (Gingerbread)
126.5 x 62.5 x 11.4 mm
122.5 g
4-inch Super AMOLED display @ 800x480 resolution
1.2 GHz dual-core Qualcomm Snapdragon APQ8060 CPU
1 GB RAM
16 GB ROM
microSD card slot
5 MP rear camera, VGA front facing camera
802.11 b/g/n Wifi
Bluetooth 3.0
A-GPS
Software
Pantech has done a number on Gingerbread, and done so pretty well. Everything is slightly skinned, but the basic feel of stock Gingerbread shines through. The OS is pretty responsive and snappy, and (knock on wood) during our time with the Burst we didn't see any of the system applications crash or misbehave. It's user-friendly without being obtrusive, and in my opinion very well done. It's much like the way I would build Android for myself if I had the time and resources. Kudos to Pantech for doing exactly what Google intends OEM's to do, and doing it right. We especially dig the lock screen and its bevy of quick shortcuts.
Also included in the base OS is a PC syncing software suite. Download the Windows component, and you can transfer files, add and remove applications, even sync with Outlook -- via USB or Wifi. Possibly the best part is during the installation of the Windows software, you're prompted to plug your phone in and all USB drivers (adb, mass storage, modem, etc.) are correctly installed. Again, a very nice touch -- especially for those non-geeky types who don't know or care about drivers.
Besides the PC Suite connector app, AT&T has had a ball filling up the applications menu. Some of it's good, some of it isn't. The highlights are a unit converter, a sketch pad application, and a stocks app and weather app that don't suck the system resources like candy.
Of course this is well-balanced by things that most people would rather not have (cough featured apps), but like most things in life, you take the good with the bad. here's the full list of installed apps:
Amazon Kindle (e-books)
AT&T Code Scanner (barcode scanner)
AT&T Family Map (premium service from AT&T)
AT&T Navigator (turn-by-turn navigation)
Clock Tools (a world clock app)
Compass ( a compass!)
Converter (a well done unit converter)
Document Viewer (View popular document styles)
Featured Apps (application discovery)
Handy Memo (notes)
Live TV (premium service from AT&T)
Movies (mSpot movies)
myAT&T (account management)
PC Suite Connector (PC synchronization)
Qik Lite (video chat)
RSS Reader (news feeds)
S-Board (group MMS)
Sketch Pad (drawing)
Stocks (stock exchange)
Weather (world weather)
YP (Yellow Pages mobile)
Like we said. Some things from that list are pretty useful, and something we may download ourselves. Don't let the others bother you, they aren't taking space needed for your installed apps and don't do anything if you never open them. It's part of the price you pay for subsidized phones.
Like all recent AT&T phones, sideloading is fully operational. You won't need a program like the Sideload Wonder Machine, but it does work if you're used to using it -- I tried. You can just flip the toggle in settings > applications and sideload normally.
Camera
The camera is a sore spot for the Burst. It's about what we should expect from a "budget" phone, which means decent for sharing on Facebook or Google+ but no where near as good as some of the high-end phones we see offered. It's easy enough to operate, with simple but functional options that are well explained, but the quality is lacking. Have a look (these blow up larger if clicked).
The video camera is the same. It's decent, but you'll not want to replace even a flip camera with this one. It shoots in 720p, which is more than plenty for mobile device videos, but it has issues with adjusting the white balance and color over saturation. On the plus side, the sound captured is as good or better than most other phone cameras. Have a look and see what I mean.
Youtube link for mobile viewing
The wrapup
In operation, the Burst works fine. Calls are clear enough, GPS worked well enough to get me where I wanted to go with no issues, and the overall feel of the OS was a good experience. The screen is a standout, as Super AMOLED at 233 ppi (pixels per inch) should be. Pantech's addition of a PC software synchronization tool is a nice touch for those that need it. Battery life is what you would expect from an LTE device with a small battery in LTE areas (read: not-so-good), but outside of an LTE network it was fair, easily getting through the day. But for most of those reading this, I'm not going to recommend this one.
It makes no sense to worry about saving $100 when you're signing up to spend about $2500 on your cell service for two years. The off contract price isn't a bad deal, especially for an LTE device, but if you're signing up for two years spend the extra $100 for the Samsung Skyrocket or the HTC Vivid if you need an LTE phone. They offer a bit more bang, and will have a large community to offer third-party support. Of course if you're shopping sans-contract, the $399 for an LTE device is a great deal and the Burst would make for an excellent back-up phone.
Get the Android Central Newsletter
Instant access to breaking news, the hottest reviews, great deals and helpful tips.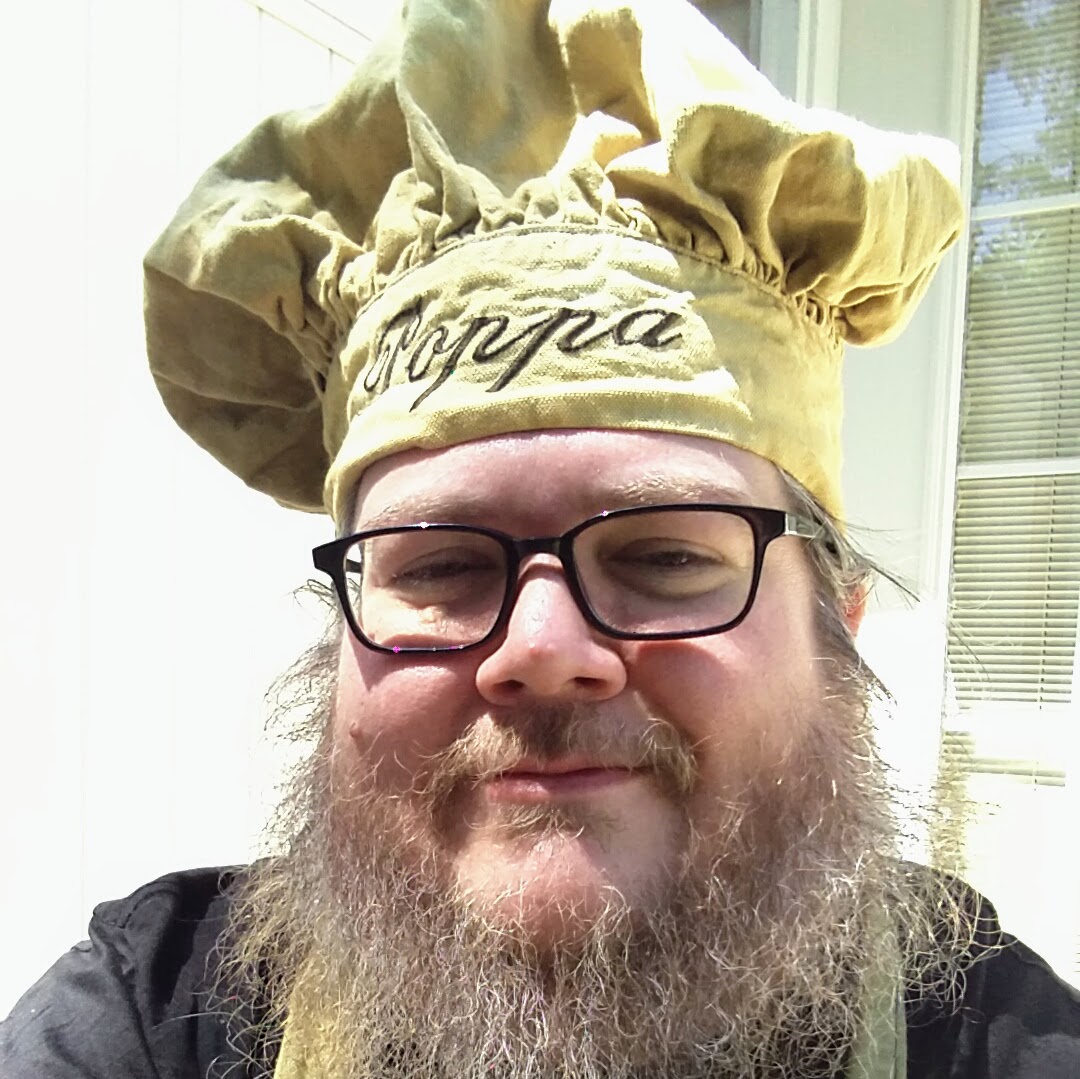 Senior Editor — Google Ecosystem
Jerry is an amateur woodworker and struggling shade tree mechanic. There's nothing he can't take apart, but many things he can't reassemble. You'll find him writing and speaking his loud opinion on Android Central and occasionally on Twitter.