One of the Play Store's biggest developer faces 50-app ban by Google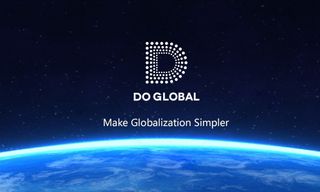 Nearly 50 apps from Chinese Android developer DO Global have disappeared from the Google Play store after a Buzzfeed News investigation found evidence of ad fraud and store policy violation. While Google hasn't commented publically yet, a source told Buzzfeed News that the company is working on banning DO Global as a whole while also removing more apps.
These regulatory measures represent one of the largest bans Google has ever undertaken against a developer. Before 46 apps were removed, DO Global boasted around 600 million installs for its roughly 100 apps in the Play store. It remained a subsidiary of internet giant Baidu until last year, and the company retains partial ownership.
Buzzfeed News published a report last week that found at least six DO Global apps contained code to increase ad clicks regardless of whether or not someone was using the app. Several others with bland names like "Pic Tools Group" and "Photo Artist Studio" failed to disclose their ownership by the developer, a violation of Play store policies.
"We actively investigate malicious behavior, and when we find violations, we take action, including the removal of a developer's ability to monetize their app with AdMob or publish on Play," a Google spokesperson told Buzzfeed news.
DO Global posted a statement on its website after the initial investigation apologizing for "irregularities in some of our products' use of AdMob advertisements." The developer went on to say they supported Google's decision and were cooperating with the company's examination.
Along with removing these apps, Google purged an additional 40 from the store this week. In other policy violation cases, Google only targeted the specific apps involved, such as was the case with developers Cheetah Mobile and Kika Tech. However, DO Global's blatant and extensive use of ad fraud in its app likely prompted the company to take the more aggressive action of attempting to ban the developer outright.
Get the Android Central Newsletter
Instant access to breaking news, the hottest reviews, great deals and helpful tips.
Maybe if google vetted their apps BEFORE they went into the store, this wouldn't happen.

In the words of Eminem: so you sold 10 million albums, eh? Only problem is you put out 10 million albums, eh? 600k downloads is not a lot for 100 apps... That's like 6k each. Definitely not "one the the biggest"

You're off by a factor of 1000.

Oooh, oooooh! Are we going to go after Cheetah Mobile next!?!? Those guys need to be PURGED from the App Store.