Nokia reportedly will sell HERE Maps division to Audi, BMW and Daimler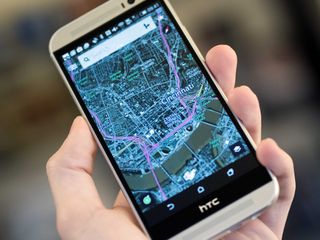 Nokia's quest to sell off its HERE Maps division may have come to an end. A new report claims that the company is close to signing off on a deal that will sell the maps division to German-based car makers Audi, BMW and Daimler for over $2.71 billion.
Nokia put its HERE maps business on the block earlier this year, and it attracted a number of suitors. However, it was the trio of German car companies that apparently had the best offer, according to The Wall Street Journal:
Source: Wall Street Journal
As long as the quality stays the same I'm fine with it. Posted via the Android Central App

But will the Android app still exist if the deal happens? I don't see why the car makers would need to continue developing that service since they're not in the software business as far as I know.

exactly my thought. the app is against their interest tbh

How do you figure that? If the app on the phone can sync with the vehicle navigation then it really is in their best interest to continue support. Posted from my Samsung S6 Active

Because I don't own an Audi, BMW, or Daimler. So there goes that.

Having more devices with it can improve their traffic reporting. That's why Google maps is so good with traffic, if you have location enabled on your phone, it will ping Google so everyone benefits from traffic info. it can also help with routing. I get direction and sometimes I go around them because I know the area i'm in, but not the area I'm going t ,and some streets are faster. That can be added to the logic to do routing.

Yeah but Google benefits from many people using Google maps. I don't think these car companies would benefit anything cuz their not in the same business. I'd assume the car companies would want some form of exclusivity Posted via the Android Central App

If those 2.7 billion are right, we may not be seeing a FULL sale but only a partial sale. It's worth to keep that in mind. At any rate, if they sell, thank God it's to the car makers. It means that my cars will start all having HERE maps too since I'm smart enough to only buy German cars ;D By the way, Audi isn't a company. The Audi brand belongs to the Volkswagen Group ;)

90% of all GPS units use here maps. Posted via Android Central App

And 90% of statistics are made up on the Internet.

I'm 99% sure you are being sarcastic.

Article says 80% of auto industry are HERE customers. Doesn't specify % of units using it, tho I'd imagine the numbers are similar. Posted via the Android Central App

Don't know how accurate that number is.. But if it's anywhere near that number, that's pretty astonishing considering Google Maps has been around for forever and is free to use. I personally haven't used HERE, but it's great that there is competition.

Audi is not only a brand. Audi AG is in fact an entire company, that is 99.55% owned by Volkswagen. Audi AG has its own headquarters, factories, and subsidiary companies it owns (Lamborghini & Ducati, among others).

The Audi AG is a company owned by the Volkswagen Group. Which means that it's just a legal construction (in case, for example, VW needs to sell it off). It's like the companies Google buys. Sure, they can be "a Google company", but in the end, they're just a Google brand inside Google. Audi is a brand inside the Volkswagen Group, little more. That's what I meant.

I wonder if they will take it off the market? I can't see them leaving it open the way it is to everyone.

So long as it stays free and is not monetized to the hilt i'll stay. Otherwise Waze is good for me.

In case you hit the paywall: https://www.evernote.com/shard/s4/sh/4d6643d7-4603-476a-bbac-6993447620c...

What will happen to Z Launcher next? *sigh* Posted.

The Z Launcher belongs to Nokia Technologies. Expect it in future Nokia products running Android ;)

I hope it stays free. Maybe they'll use it for their cars. Maybe a new map design for the next-generation Audi MMI, BMW iDrive and Mercedes COMAND? Posted from an XPERIA wannabe

I really like HERE and hope it stays on the market.
Android Central Newsletter
Get the best of Android Central in in your inbox, every day!
Thank you for signing up to Android Central. You will receive a verification email shortly.
There was a problem. Please refresh the page and try again.