New factory images posted for a slew of Nexus phones and tablets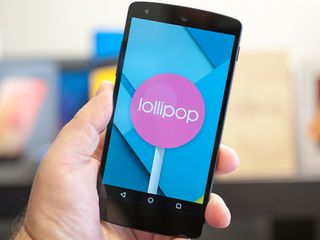 Update: The Android Security team has posted the September 2015 Nexus Security Bulletin at the Android Security Google Group. These updates have been released over the air, and you should expect a notification to update when it pushes to your device. The details of exactly what was patched (with accreditation) has also been posted. Interested parties should read it here.
Google recently promised monthly security updates for currently supported Nexus phones and tablets, and today we see the results — new factory images for the Nexus 6, the Nexus 9, the Nexus 5, the 2013 Nexus 7, the Nexus 10 and the Nexus 4.
The latest version (in most cases) checks in as LMY48M, and should include the very latest behind-the-scenes patches and fixes for current and future security issues. Of course, new exploits and bugs will be discovered, and Google will bang out another round of updates.
Remember, if you're using a Nexus 6 on T-Mobile you'll want to download the special LYZ28J build, and Project Fi users should grab build LVY48E. These devices have their own version with special network enhancements for Wifi calling and cell to Wifi handoff. With Marshmallow, these should be integrated into the shipping software, but for now grab the right version to use all the features available to you. But don't worry — flashing the "wrong" version doesn't really hurt anything. Don't ask how we know this.
There's no news (yet) from any other manufacturers about when we can expect these security fixes for other phones, nor anything about when OTA updates will start rolling out for the supported devices. We'll fill you in when we find out.
More information about how to download and flash these images
Jerry is an amateur woodworker and struggling shade tree mechanic. There's nothing he can't take apart, but many things he can't reassemble. You'll find him writing and speaking his loud opinion on Android Central and occasionally on Twitter.
Nexus 6 T-Mobile users need LYZ28K - https://support.t-mobile.com/docs/DOC-18109

Saw that. For now, Google has it labeled as "J" If anyone answers me, I'll update if needed.

LYZ28J is the version that I am currently running, it was the initial Stagefright fix.

The version I'm running is LMY48l and mine was security fix for Stage Fright also. Posted via the Android Central App via My Nexus 6

LYZ28K is now available for download - https://dl.google.com/dl/android/aosp/shamu-lyz28k-factory-665a20f2.tgz

screw the OTA's, i've got images, that's all i need. :)

I need images, since I'm rooted. Just flashed latest image after unrooting, and then re-rooted.

Hoping for the mobile radio active bug fix, fingers crossed ☺ Posted via the Android Central App

I read this thinking that Google released a bunch of pictures of the new Nexus phone/tablet line-up. When I realized the title was referencing software, I felt somewhat gratified in knowing I wasn't 100% geek... but then again, I follow a phone/tech news blog, so I'm probably still up there.

+1 Posted via the Android Central App on my Nexus 7

I still haven't updated to fix the stagefright bug. I am just sitting tight until Marshmallow.

You should at least get security fixes. Marshmallow will probably run better with them, and you may not be able to get Marshmallow unless you have these updates first. Posted via the Android Central App

I doubt that on a nexus but on a skinned phone you are correct. You would have to go through them all Check out the new Nexus! https://youtu.be/u3uFOavLo_w, not a Rick roll

Err that's not true. When I got my Nexus 6 I had to go through the 5.1 update before I got to 5.1.1 so you still have to that even on a Nexus in order to get the security patches. I'm very the patches will help the software perform better especially on a Nexus more so than skinned versions of Android. Posted via the Android Central App via My Nexus 6

Don't worry you'll never get affected anyway even without the fix Posted From my Nexus 6/Nexus 7 2013/Surface pro 3

Now that Google has the fix, the other oems should monday Check out the new Nexus! https://youtu.be/u3uFOavLo_w, not a Rick roll

I just had a stagefright patch update notification on my Moto G XT1064 come up, I can't install it since it came up as I was leaving my work WiFi and won't let me over cellular lol Moto G 2nd gen 5.0.2 on Cricket
Nexus 7 2013 5.1.1 on WiFi

I'm new to the nexus world.... What exactly are. "Factory images?" Posted via the Android Central App on my Nexus 7

They are the images that are put on the phone when it is made. An image is the operating system and enhancements that the oem (Google in this case) would put on the phone. The image contains everything g for your phone to work. By this I mean recovery, the bootloader, Android, and all the partitions needed to make things work together. That is the nuts and bolts. It is a bit more complicated than I made it out to be but you get the idea. If you are new to Android, I would wait for it to go out over the air as an update. If you feel technically inclined, read up on how to put a factory image on your phone. It is not a hard process at all, but I wouldn't recommend it until you have read a ton. You can do serious damage and/or ruin the phone. Generally you do not run into issues with a nexus, but if you do it to something like htc, Samsung or LG you can. One BIG word of caution. Never put an image that is made for one phone on another phone. It will trash the phone. For instance. These are made for a nexus so if you tried to put it on an m9, you would have a 750$ paperweight. If you need any further help, the forums for your phone are usually a good starting point Check out the new Nexus! https://youtu.be/u3uFOavLo_w, not a Rick roll

Still no update for the 2012 Nexus 7 how disappointing Posted via the Android Central App

I am guessing it is dead.... And after three years I would expect it to be Check out the new Nexus! https://youtu.be/u3uFOavLo_w, not a Rick roll

Flash it to my Nexus 6 & 7 2013
Working great

Apparently I'm secure from the Stage Fright bug according to the Stage Fright detector app by Lookout I downloaded when I updated my Nexus 6 to 5.1.1. But if Google has sent another round of security patches, US Europeans (UK for me) should get it very soon. Posted via the Android Central App via My Nexus 6
Android Central Newsletter
Get the best of Android Central in in your inbox, every day!
Thank you for signing up to Android Central. You will receive a verification email shortly.
There was a problem. Please refresh the page and try again.