Life is Strange 2: Everything you need to know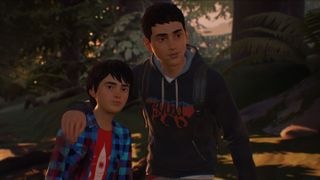 Taking a page from Telltale's book, Dontnod set about creating a heartfelt episodic narrative adventure a few years back with Life is Strange. It quickly became a hit that successfully got players emotionally invested in its two lead characters; Max and Chloe. Their story is over, however, and Dontnod is looking toward a new pair of characters and a whole new story to carry the torch.
The story so far
One-part Twin Peaks mixed with a plethora of coming-of-age stories, the first season of Life is Strange followed the story of best friends Max and Chloe. In their quiet Pacific northwest town of Arcadia Bay, Max discovers that she has the ability to rewind time after Chloe ends up being shot and killed. This discovery plus Max and Chloe's rekindled friendship leads them on an investigation to find out what happened to Chloe's other friend, Rachel Amber, who had gone missing.
I won't spoil how the plot unfolds since it does not directly influence anything you may play in Life is Strange 2, but it's important to note that these two stories do take place within the same universe. As such, there may be references to the first season found throughout season two.
Goodbye time rewind, hello telekinesis
Life is Strange 2 is trading Max's ability to rewind time for a whole other supernatural ability. Dontnod hasn't detailed exactly what this ability is, nor the full extent of its power, but we can gather from trailers that it appears to be some sort of telekinetic ability. Heavy objects can be seen flying across the screen as if pushed by some unknown force.
This power also made its debut in The Awesome Adventures of Captain Spirit, a one-off short prequel/demo that takes place before the events in season two. Near the end of the episode when Chris falls out of his treehouse, he avoids injury by somehow levitating above the ground shortly before impact, almost as if it where something ripped straight out of Star Wars through use of the Force. It's strongly implied that this telekinetic ability is what we see in the trailers for Life is Strange 2.
New characters
If blood truly is thicker than water, as the saying goes, then we'll see just how much in Life is Strange 2. The first season focused heavily on the strong friendship between Max and Chloe, whether you played it platonically or romantically, but Life is Strange 2 is taking a different route than friendship. This time the story is focusing on a pair of brothers, Sean and Daniel Diaz.
Sean, 16, being the older brother to Daniel, 9, will not only be tasked with shaping the type of person that Daniel becomes, but also with maturing himself as their lives are turned upside down and they go on the run from police after a tragic event in Seattle
A perilous road trip of self-discovery
The aforementioned tragic event is what sets off the story in Life is Strange 2. Dontnod hasn't kept this a secret and in fact released an entire demo showcasing how Sean and Daniel end up on the run.
Like its first season, Life is Strange 2 plans on delving into serious social topics, a couple of which being racism and police brutality. After an incident leads a cop to wrongly suspect Sean and Daniel of harming another kid, the boys' father attempts to diffuse the situation. Unfortunately, the trigger-happy cop, deeming their father to be a threat, shoots and kills him. This then results in the telekinetic abilities coming into play and destroying half of the neighborhood; blowing over a cop car, knocking down power lines, and leaving the cop dead in the street.
The boys are prompted to go on the run and travel to their hometown in Puerto Lobos, Mexico. Along the way they'll grapple with coming to terms with what happened as they do whatever they can to survive.
Gameplay
The crux of its gameplay will feature a lot of conversations and dialogue choices that affect the events going forward. Think of this as very much like a Telltale game in this regard. You'll explore the environment, solve a couple of puzzles, and talk to characters as you progress.
It's unclear how Dontnod will implement the telekinetic abilities into its gameplay at this point, but you can likely expect to use it to get yourself out of some sticky situations.
Where and when can you play it?
Life is Strange 2 is set to contain five episodes, though only the first one has a release date so far. If it's anything like the first season, you can probably expect a new episode every few months or so.
Episode One will launch on September 27, 2018 for PlayStation 4, Xbox One, and PC. You can purchase the complete season for $40 from PlayStation.
Sign up for Black Friday email alerts!
Get the hottest deals available in your inbox plus news, reviews, opinion, analysis and more from the Android Central team.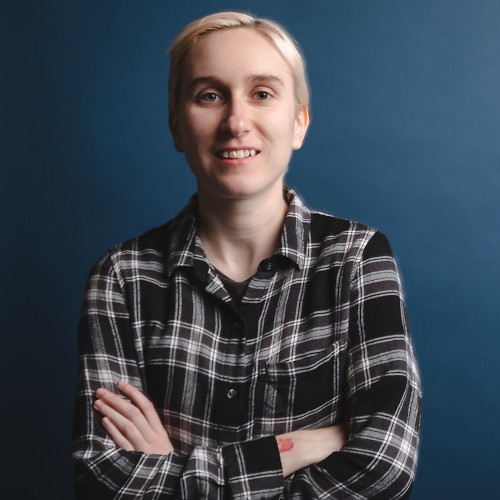 Games Editor - PlayStation, Android, VR
Jennifer Locke has been playing video games nearly her entire life. You can find her posting pictures of her dog and obsessing over PlayStation and Xbox, Star Wars, and other geeky things.