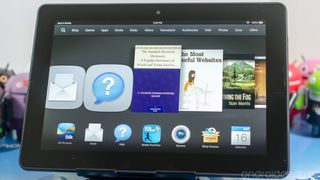 Amazon's third try at a tablet takes things to the next level — provided you're an Amazon customer or want to be one
Amazon has a long history with Android, delivering a Kindle tablet that mostly runs it for the last three years. Now we're not going to pretend that the Kindle Fire line is yet another Android tablet — either good or bad — because Amazon takes things to the extreme when it comes to making Android into something we never thought it would be.
We know that it's not cool to appreciate what Amazon is doing here, but we can't help that we do. Amazon has taken the open-source component called Android, added in many hours of work and love, and delivered a set of devices that fit perfectly into their ecosystem.
If you're looking for an Android tablet, go read the Nexus 7 review, or the new Tegra Note may be more your style. But if you want a device that works as a portal to a ton of great content from a name you already know, keep reading.
Some quick talk about the devices
We're not going to spend a lot of time here. In a nutshell, either of the new Kindle Fire tablets will do anything and everything available for them to do from Amazon with ease, and you'll enjoy doing it because it's done so well. They excel at consuming the content Amazon has to offer, and do it better than any other tablet out there. If you're an Amazon customer for music, video, books or even just a Prime member, this tablet is for you. Forget an iPad, or a Nexus, or a Galaxy, or whatever Nokia is pushing out. For an Amazon customer, the Kindle Fire line is the bomb.
They can do the things they do so well because Amazon has packed some pretty high-end components into them. A quad-core 2.2GHz Snapdragon 800 processor, 2GB of RAM, Dolby audio, dual-band MIMO Wifi and a complete array of sensors running a fully optimized custom build of Android make them some of the highest specified tablets available. Paired with the best screens we've seen on a tablet — a 1920 x 1200 323ppi screen on the 7-inch version and a 2560 x 1600 339ppi screen on the 8.9-inch version; and both are spectacularly bright and vivid — make both Kindle Fire HDX tablets perfect for watching video, listening to music, and reading eBooks — as long as they're from Amazon.
Regular readers will know, but neither of these tablets have any Google services on-board. Amazon has a budding app store for any Android device, and the apps offered for the new Kindles are fully optimized and vetted for proper performance, but the quantity, and sometimes quality, pales when compared to Google Play.
If you're looking for a "regular" Android tablet, with full access to all of Google's services and apps, you should look elsewhere. If you're entrenched in the Amazon world of books, movies, music and apps, you're in for a treat.
Video review
The Fires are built really nicely. A mix of glass, soft-touch plastic and glossy piano-black plastic combine with well-engineered fine lines to make the tablets comfortable to hold and use. Extremely light — 303g for the 7-inch and 374g for the 8.9-inch — and well balanced, both devices are easy to hold while watching a long movie or reading a few hundred pages of a novel. Being very thin and very light makes quite a bit of difference, and both models are suitable for one-hand holding.
The only real issue I have with the way they are designed and put together is the fact that there is no oleophobic coating of any kind on any of the surfaces. Every time you touch them, whether it be on the front or on the back, you'll leave smears, smudges, and fingerprints. They seem easy to wipe away, but unless you're using your new Kindle with cotton gloves you'll need to get used to seeing the greasy smear that nobody wants to see when the screen is off or showing something predominately black. We expected this from the soft-touch coating on the rear — it's the same material used on the 2013 Nexus 7 or the Nexus 5, but the glass also seems to be a bit of what we call a fingerprint magnet.
We can get past that. You probably can, too. The good news is that you can use your new Kindle to hit up Amazon for a nice micro-fiber cleaning cloth or mitt. In fact, Amazon would love nothing more than just that.
No conspiracy theories here. These tablets are made of the finest components money can buy, and are dirt cheap. They're basically locked into Amazon's ecosystem unless you want to fool with custom firmware (I would point you towards the Nexus 7 and Nexus 10 for that instead), so the whole goal of the Kindle line is to get you to spend money at Amazon. In fact, unless you want to spend an extra few dollars to remove them, each device comes with "special offers" displayed on the lock screen and they will be the first thing you see every time you pick your tablet up.
This causes more than a little bit of outrage. As someone who already spends way too much money at Amazon, and always interested in a special deal or savings, they don't bother me. In fact, I find them useful because I would have looked at Amazon's deal pages anyway. More is better in my book. But you may feel differently, and I get it. Spend the extra $15 and have them removed instead of screaming at an Internet that can't do anything about it. Amazon isn't going to change it, and it's easy for you to do yourself.
Spending your money on Amazon content isn't a bad thing. Neither is it being easy, though your wallet may not agree. Amazon has included a suite of easy to use one-click portals to get the content you need pushed right to your Kindle. Full access to the complete Kindle store, the Amazon app store, the Amazon music store, and Amazon instant video are great ways to entice us to click and add it to the plastic. Instant gratification is a big draw, and this is another thing Amazon has figured out how to do better than anyone else. Using Google Play or iTunes was never this easy, and the individual stores are well laid out, filled with enticing graphics, and just beg to be clicked.
Another great feature that Amazon has included is called Mayday. With one-click, you can summon a specially trained Amazon customer service representative who will appear in a small window to chat with you and help answer any questions you have about your new Kindle. I've done it three times, with easy questions about setting up a new Wifi AP, changing the screen timeout, and checking the app store for application updates, but the reps asked not to be on camera each time. They can't see you or what you're doing (especially with a bit of duct tape over the cameras — something that turned out to be completely unnecessary) but I respected their wishes. They have a hard enough job without goofy bloggers filming them when they don't want to be filmed.
Each time, the representatives were polite, helpful and friendly. It's clearly something geared towards users who aren't savvy about tablets or Android in general, and it's important for the folks at Amazon doing it to be kind and helpful. Mayday turns the Kindle into a device you can wrap up and give to your mom on Christmas, without worrying that you'll get a phone call on New Year's with problems. I fully expect other tablet manufacturers to pick up on this, and if they don't, shame on them.
Should I buy one?
That's going to depend on what you're looking for in a tablet. If you want something that has access to all the cool apps and Android features we talk about here at AC daily, then no — the Kindle Fire HDX is not for you. On the other hand, if you want a simple, yet elegant portal to a rich content library — and don't mind that it's Amazons — then you should definitely grab one.
Chances are you fall somewhere in the middle.
You can use one of the new Kindles to do your reading if you don't mind Amazon's DRM on Kindle books (get the 8.9-inch model, because the screen displays text extra-sharp). If you're a Prime member or like to rent video from Amazon, the new Fires are a great way to see everything Amazon has to offer. Likewise with music or Audible books. I'm not kidding when I say Amazon does it better.
What you probably won't like as much is the app store. Action and 3D games in particular are few and far between, and Amazon doesn't seem to attract the great indie developers that Google Play does.
Finally, if you have a special someone who just wants a great tablet to get online and isn't a technology buff, Amazon's MayDay feature makes this a compelling idea for a gift.
In my house, we're Amazon customers. We have had every iteration of the Kindle Fire, and my wife and I think these are the best ones yet.
Image 1 of 23
Get the Android Central Newsletter
Instant access to breaking news, the hottest reviews, great deals and helpful tips.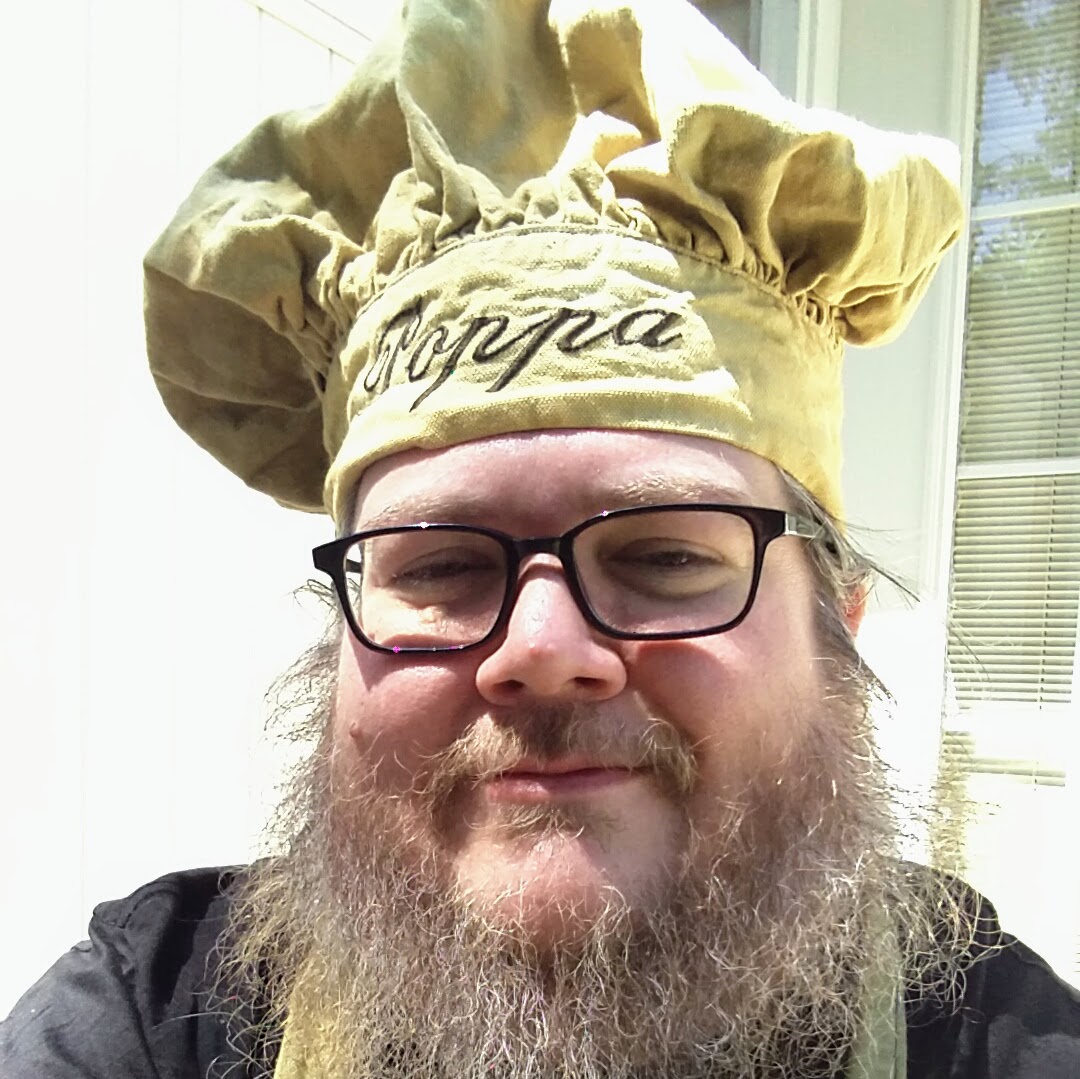 Senior Editor — Google Ecosystem
Jerry is an amateur woodworker and struggling shade tree mechanic. There's nothing he can't take apart, but many things he can't reassemble. You'll find him writing and speaking his loud opinion on Android Central and occasionally on Twitter.