Kaspersky software banned at U.S. federal agencies amid concerns of Kremlin ties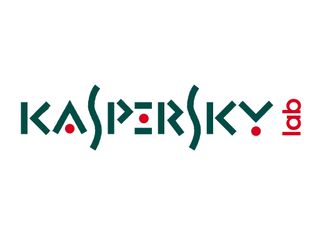 The U.S. Department of Homeland Security (DHS) has directed federal agencies to end their use of Kaspersky software amid concerns over the company's ties to the Russian government, The Washington Post reports. Agencies will have 30 days to "identify any presence of Kaspersky products on their information systems," 60 days to develop plans to remove and discontinue use of the products, and 90 days to implement said plans.
This follows increasing scrutiny Kaspersky products have faced in recent months amid heightened concerns around potential Russian-borne cyber threats. The DHS directive states:
For its part, Kaspersky has denied any nefarious ties to the Russian government, but a Bloomberg report from July alleged that the Moscow-based cybersecurity firm had been working with Russian intelligence. In recent months, U.S. government officials have also drafted legislation that would ban Kaspersky software on government machines. The uncertainty surrounding Kaspersky products also caused Best Buy to pull its software from shelves this past week.
DHS says that Kaspersky will have an opportunity to submit a written response to address or attempt to mitigate the department's concerns.
Android Central Newsletter
Get instant access to breaking news, the hottest reviews, great deals and helpful tips
well, what does this have to do with androidcentral ?

Kaspersky is available on Android, so it may be a concern for many people. Fair question though.

They are coming for us! Stop using it NOW!

Hide yo kids, hide yo wife, hide yo husband cause they comin' fo errrbody up in here.

Who the hell uses it in the West. Esp govt employees. Right up there with yelling bomb or fire lol

Looks like I won't be renewing my Kaspersky PC subscription

Interesting, so a couple of days ago Kaspersky makes the US government angry because it neutralizes a backdoor in Windows the CIA implanted: https://theunhivedmind.com/news/2017/09/12/us-explodes-after-russian-com... I think your mobile/laptop is either compromised by one agency or the other, probably both. So I guess if any care about your privacy don't use Windows/Mac OS X and use Linux, then you don't need Kaspersky or any other antivirus.

VERY interesting. Thank you for sharing! Our govt is a bunch of hypocrites.

I had Kaspersky on my computer and started to become suspicious because my computer was acting odd. I uninstalled Kaspersky and installed Norton in its place. It took Norton about 10 seconds to find two Trojans that Kaspersky was somehow completely unable to detect. Anybody who uses Kaspersky products is seriously asking for trouble.

While I don't doubt you, there is undoubtedly malware that Kaspersky can detect and Norton can't. Competition.

Waay ahead of the government here. I uninstalled Kaspersky's two years ago. I thought maybe I was paranoid when I uninstalled it (having been around for a good portion of the cold war). But I did anyway. This does not surprise me. I am just surprised the government was actually using it.

More concerned about the Russian Malware installed in the White House.
Android Central Newsletter
Get instant access to breaking news, the hottest reviews, great deals and helpful tips
Thank you for signing up to Android Central. You will receive a verification email shortly.
There was a problem. Please refresh the page and try again.