How to find the apps you're looking for in Google Play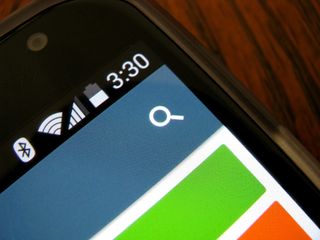 Great apps are easy to find — if you know how to look
Google Play has more than 1.43 million apps in its app section, and while bigger numbers are great for bragging rights, finding the apps you actually want in that haystack can get a little daunting. On one hand, it's a good problem to have plenty of apps for your Android. On the other hand, sometimes too much of a good thing can be, well, too much. How do you find the apps that you actually want or need on your phone?
There are a few resources out there to help, and the first of them looks very, very familiar ...
Search me...
This first one's sort of a no-brainer. The quickest — and most times the easiest — way to find the app you're looking for is by searching for it. Google is a search company, and there's a search bar at the top of Google Play for a reason. (And searching from Google proper wonks wonders as well.) You can narrow your choices down to the app section, or any other section you're looking for.
However, there are a few caveats to using search to find apps, first of them being that you need to know what you're looking for, or at least have a fairly concise idea of what you're looking for. This becomes even more important in broader categories.
If you can't search for an app by its specific name, be sure to search with as specific keywords as you can. It's easy to judge an app by its icon, but also try to pay attention to the name of company as well as the app. If the name sounds hinky, it probably is. While searching in the Play Store app on your phone or tablet, you can see ratings for apps in the search listings, but on the website from your computer, you cannot. However, you can filter apps in the website search by both price and rating, so rather than scrolling past low-rated apps, you never even see them.
Collections
If you're looking for quality apps in a particular category, such as fitness or family-friendly games, all you may need to do is scroll down the Google Play home page. On both the main homepage and the app section's home page there will be collections of apps grouped by a certain theme, like New Year's Resolutions, or Spring Break travel apps. These collections are put together by Googlers and should offer quality content for your device... if they happen to be showcasing what you're looking for.
But Google's not the only one in that business. We here at Android Central have started to amass a gallery of apps that we like and use, and we continually publish apps we use in both our Best Apps and Apps of the Week series. Writing about — and just using — Android as much as we do, we come across a lot of apps we like, and we think you should be able to benefit from all of that experience trying, buying, and beta testing apps. You can find our gallery of apps here, and keep an eye peeled, because there's always apps to write about.
Android Central Newsletter
Get instant access to breaking news, the hottest reviews, great deals and helpful tips
Ara Wagoner was a staff writer at Android Central. She themes phones and pokes YouTube Music with a stick. When she's not writing about cases, Chromebooks, or customization, she's wandering around Walt Disney World. If you see her without headphones, RUN. You can follow her on Twitter at @arawagco.
I find Google Play search to be garbage, even when I know the name of the app. I usually find it much quicker by using Google Now. It's bizarre.

I couldn't agree more. But further- it is like Google *INTENTIONALLY* makes it extremely difficult and severely limits your options to find what you want in Google Play so you will spend more time looking through endless crap. The world's largest search company and I can't search with filters on price, how many downloads, what the rating is, what size the app is, when the last update was made, permissions, whether it is open source or not, when it was first released, if it contains in-app-purchasing, what country the app in which the app maker resides, which version of Android is supported, etc, etc. WHY?

Is it that way even on the website? Posted via the Android Central App

Unfortunately, no. Almost none of those possible filters I listed are. It is very frustrating.

It really is mind boggling. Without a direct link (via standard google search or a link in an app review, etc) you're basically screwed.

Except for me, it does the opposite. I never go to Google play and use it to browser. For me, due to it's bad design (just like the bad design of Google maps), I only every use it as a destination to arrive at after using my web browser first. Thus, I come to sites like this one, see an app story and click the link. Making their app store unusable is actually making them less relevant. I actually browse more via aptoide than Google play.

Finding anything on the play store is almost impossible, a lot of time I just google "play" plus relevant keywords. The play store is long overdue for an advanced search.

" (And searching from Google proper wonks wonders as well.)"...Did you mean works wonders?

i need more App search and filter criteria/variable/settings. same goes for reviews.

Search is only good if you know what you want. I personally just rely on sites lie AC, AP, G+ etc for quality apps. Posted via the Android Central App

Gotta agree with the others here. Searching through Google Play is only good if you know exactly what you're looking for, and even then it's just decent. I only open the app to update my apps or search for limited time deals. It's sad that Google can't get this right. Posted via Android Central App

I have to agree with most of these comments.
1.43 million apps and I still have to use an old iPhone for the functionality of one app that has no Google Play equivalent that I can find.
And believe me, I've looked. I hate that iPhone. Posted via the Android Central App

I'm curious to know what app you are talking about... Posted from the Nexus 5 or Xperia Z3

So am I. Posted via the Android Central App

The app is called Car Logbook. I use it to keep track of time and distance travelled in my personal vehicle for work purposes. I have a truck that I use almost exclusively for work so there are a lot of trips to keep track of. I need accurate information for my tax return. There are many similar apps on Google Play but none that I have tried that have the same functionality and ease of use.
There's another similar app called MPG, also only on iOS, which is also very good. I have also used one called Vehi-cal (or something like that) that also worked well.
I haven't found anything that works as well on Google Play and I have tried dozens of similar apps. I even emailed the maker of Car Logbook and asked him to make an app for Android and that I'd pay big $$ for it, but so far, no luck.
Until I find something on Google Play that does what I need it to that old iPhone will be in the glove box. Posted via the Android Central App

The best way to find a specific app is... Wait for it... SEARCH FOR IT. Such good advice. Oh, and that little list AC has compiled is useless. Most of them are Google apps, already on the device. Posted via Note 4

Except that doesn't work very well in the app lol.

Another pain in the butt is trying to find an app that you "own", that you downloaded 3 years ago, and uninstalled...

New apps, old apps, bought apps. No matter what you search for, let's face it, the Google Play search sucks major cojones. It still lacks plenty of basic functionality, so let's not even talk about any advance searches yet.

Oddly it is rather difficult to find a specific app sometimes, but what bothers me more is if I have a category I'm searching I wish there's a filter to sort apps by paid/free and by ratings. Posted via the Android Central App

I'm still struggling with getting my games like candy crush app I downloaded to appear so I can play it! I'm frustrated for real.

Can't. Download Google playstore on my blackberry Z3

Can't download Google playstore on my blackberry Z3

The best way I've found is to use Google itself (google.com), and filter results to the Play Store. e.g. To search "alarm clock", enter: "alarm clock site:play.google.com/store/apps". Add more detail for more specific results.
This works for me in most cases, though I'd still sometimes like to be able to sort apps by ratings. The only way I know how to do that is using AppBrain, so prob best option is to switch between these two methods.

If they would sort out the 10 million clones you've already could have a better App Store.

I am trying to get the corona app for microsoft phone companion,any help you can give I would be thankful charlotte corbett.

I am trying to get the Cortona Phone Companion In google pla but it keeps telling me I dont have any devices.please help.

not able to search kodakiosk

to be friends and sign in to yahoo to chat

yes and read the programs
Android Central Newsletter
Get instant access to breaking news, the hottest reviews, great deals and helpful tips
Thank you for signing up to Android Central. You will receive a verification email shortly.
There was a problem. Please refresh the page and try again.