Google will start paying French news publishers for their content with new copyright deal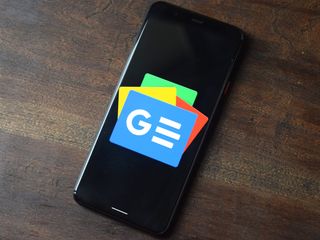 (Image credit: Jordan Palmer / Android Central)
What you need to know
Google today came to an agreement with France's Alliance de la Presse d'Information Generale.
The company will now pay news publishers in France for any content it reuses.
Google said that it was "happy to contribute to the development of news publishers in the digital age"
Google France today came to a revenue sharing agreement(via CNBC) with the French Alliance de la Presse d'Information Générale, an organization representing news publishers in France. Both groups have now agreed on a process for paying news publishers on varied criteria including "daily volume of publications or the monthly Internet audience."
Pierre Louette, CEO of the Les Echos - Le Parisien Group and, President of the Alliance de la Presse d'Information Générale, said in a statement:
Sébastien Missoffe, Managing Director of Google France added:
The arrangement also provides a framework for Google to use when negotiating agreements with publishers for their participation in News Showcase. News Showcase was announced last year by Google as a way to give back to the news industry (and also in response to rulings by Australian and European bodies demanding that they remunerate news publishers for content they republished.)
The company had set aside $1 billion for news partnerships in Brazil, Australia, and Germany among others, but it had always planned to expand this to more countries than the initial list.
Google's Sundar Pichai said at the time:
It was just on the news here in Australia that google has threatened to remove its search engine from Australia, they used the most ******** analogy ever. If you ask a friend for some coffee shop recommendations then send them a bill for it, to which the government replied, you don't follow your friend to the coffee shop, copy what they ordered and then on sell that information.
Android Central Newsletter
Get the best of Android Central in in your inbox, every day!
Thank you for signing up to Android Central. You will receive a verification email shortly.
There was a problem. Please refresh the page and try again.