Google Wallet bumped up to v1.0-R33v4 - New offers, new transaction screens and more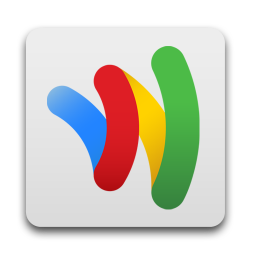 Not a whole lot has happened on the Google Wallet front since its initial release but a new update has now appeared in the Android Market and brings a few cool changes and a weird version number with it. v1.0-R33v4 as it is known has the following changes listed:
Find new offers directly in Wallet
Updated transaction detail screen (for Tap & Pay and in Transaction History)
Merchant name and amount now available for Google Prepaid Card purchases
Improved button to turn your cards on and off
Five minute default PIN timeout for new users
An improved tutorial
Account Number validation for some gift cards
Bug fixes
New offers? We like the sound of that. Have you updated yet? Let us know in th comments or in the Android Central forums if you spot any other changes within the app -- ya never know, Google may have slipped something un-noted in there. Remember, only Nexus S 4G owners need apply, others will have to wait and see what can be done with the update. Download is past the break should you need it.
Thanks, to all who sent this in!
Android Central Newsletter
Get instant access to breaking news, the hottest reviews, great deals and helpful tips
Kind of disappointed my Galaxy SII has NFC and doesnt have Google Wallet. It would be nice to actually be able to use one of the key features on my phone.

Google added three new gift cards:
Bloomingdale's
Macy's
The Container Store
Google also added a lot of new loyality cards:
Champs
Foot Locker
Footaction
Guess
Kids Foot Locker
Lady Foot Locker (I guess Google has a new addiction to shoes.)

The offers link in the app does a good job of finding the Google offers that are close to your location. Almost "scary" impressive. I really love using this app. It can really freak out a cashier if they're not ready for it...

Did they fix the bug where it uses 70% of the battery after the first time you run it?

Have other users experienced this same problem?

it killed my battery faster before the update, I have yet to use it the whole day to find a difference

It needs to come out for other carriers, got my LG thrill waiting for it...

So I've been seeing a LOT of Google Wallet stuff lately and we have what, 2 devices that have NFC? Is there ANY purpose to having Google Wallet installed on a phone that doesn't have NFC?

because Sprint was the ONLY carrier to work with Google on this feature Sprint gets first dibs but only on the Nexus S 4G and maybe upcoming devices, AT&T, T-Mobile and Verizon are working togehter on their on "Google Wallet" App called Isis maybe so they can get a cut of the money spent using the NFC chip for payments. And there is no purpose of having Google Wallet on a phone with no NFC Chip it wont even load.

I only wish Google Wallet would give a detail description where you made your purchase and the amount as well. I wish it was a little more like you banking account that shows detailed transactions.

i got cm7 on my ns4g with google wallet baked in. i hope this update works. i am down to my last dollar on the $10 google gave me. i agree it is pretty fun to see the cashiers face when i bump my phone for paying.
Android Central Newsletter
Get instant access to breaking news, the hottest reviews, great deals and helpful tips
Thank you for signing up to Android Central. You will receive a verification email shortly.
There was a problem. Please refresh the page and try again.