Google says device shipments more than doubled in 2017, passed $100 billion in annual revenue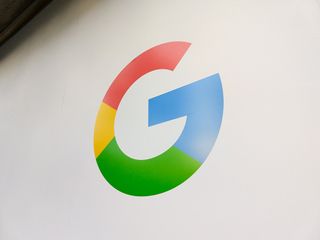 (Image credit: Android Central)
Google is huge, and as you'd expect, pulls in money from a lot of different sources. The company just shared its latest financial report that showcases numbers for its performance in Q4 and all of 2017, and there's a mixture of growth and loss.
Looking at Google's total revenue in 2017, the company generated $110.9 billion – an increase of 23% compared to its total earnings in 2016. As for Q4 alone, revenues of $32.3 billion allowed for a year-over-year increase of 24% compared to Q4 2016. Also, of that $32.3 billion in quarterly revenue, a whopping $27.27 billion came from ad revenue. But due to a one-time $9.9 billion (yes, billion) tax charge on foreign earnings resulting from the recent tax bill in the U.S., the company actually lost just over $3 billion in the quarter.
Google's hardware sales – such as the Pixel 2 and 2 XL, Home Mini, etc. – are grouped under a category called "Other Revenues." Along with hardware, this also includes sales from the Play Store and Google's enterprise ventures. Google reported revenue of $4.69 billion, which was up 38% compared to a year earlier. Google didn't share the number of phones it sold, but Google in its earnings call, CEO Sundar Pichai said device shipments more than doubled year-over-year. It also sold "tens of millions" of Chromecasts, Chromebooks, and Google Home speakers.
On the hardware front, 2018 should be an interesting year for Google. With the company's purchase of HTC's top hardware talent now completed, expectations are high for the Pixel 3 and whatever other gadgets we end up getting.
Elsewhere in the earnings announcement, Alphabet announced that John L. Hennessy will be the new Chair of the Board at Alphabet, replacing Eric Schmidt, who announced his change of role at the end of December 2017. The Board also announced that Alphabet will be buying back over $8.5 billion in Class C stock, effectively increasing the value of remaining shares for those who hold them.
Joe Maring was a Senior Editor for Android Central between 2017 and 2021. You can reach him on Twitter at @JoeMaring1.
No doubt the Home Mini and Chromecasts were the biggest hardware sellers, not something like the Pixel 2 phones. And Google reported lower EPS than what Wall Street had predicted, so we'll see its shares drop when the markets open again. A solid quarter, but investors are getting angsty that Google's non-search revenue streams really aren't growing all that much.

38% isn't much? What do they expect?

Most of that growth is from ad search revenue. Everything outside of search isn't making too much money for Google, nor is it growing a whole lot - which is what my point was and which you conveniently took out of context.

At some point, governments are going to take a whack at Google over privacy concerns which could impact their ad revenues. I have an Android phone and I use Google Search, Photos, Drive, and Maps on both Windows and Phone. I don't use Google Assistant because I don't want to turn on storing all my activities in Googles cloud. I'm not convinced, however, that they aren't storing it anyway as they have been busted in the past for storing stuff they claim they aren't. I'm not a tin foil hat type, or I wouldn't be using Google in the first place. But at some point a government (perhaps the EU initially) is going to come after them a bit....It would behoove Google to build up other revenue streams, other than advertising, at a faster rate.

Apple passed $100 billion in 2013. You're getting slow Google.

math is hard.... duuuuuhhhh
Android Central Newsletter
Get the best of Android Central in in your inbox, every day!
Thank you for signing up to Android Central. You will receive a verification email shortly.
There was a problem. Please refresh the page and try again.