Google parent Alphabet pulls the plug on its ambitious Loon internet balloon project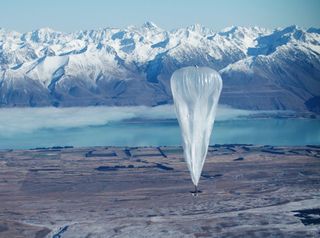 (Image credit: Alphabet)
What you need to know
Alphabet has announced that it is shutting down Loon, a project it started nine years back to beam high-speed internet to remote areas using floating balloons.
Loon will be helping its employees find other roles within various Alphabet companies over the coming months.
It has also pledged a $10 million fund to boost connectivity in Kenya.
Google parent Alphabet has decided to shut down Loon, which started as an experimental project in 2013 with an aim to beam down high-speed internet access from floating balloons (via TechCrunch). In 2018, Loon became an independent company under Alphabet, along with Wing.
Announcing the decision in a blog post, Astro Teller, head of Alphabet's X moonshot division, wrote:
Loon says it is working on helping its employees find alternative roles at X, Google, and Alphabet over the coming months. A small group, however, will stay to smoothly and safely wrap up the company's operations – including its pilot service in Kenya. Even though Loon is shutting down, the company has pledged a fund of $10 million to support businesses and nonprofits focused on internet, connectivity, entrepreneurship and education in Kenya.
Loon had launched its first commercial service in Kenya last year. It had also provided internet services in Puerto Rico following Hurricane Maria in October 2017 and in Peru in May 2019 after a magnitude 8.0 earthquake hit the country.
Some of Loon's technology also lives on in Alphabet's Project Taara, which is currently working to bring affordable, high-speed internet access to under-connected communities starting in Kenya.
It didn't die as much as SpaceX/Elon's 'Marshot' killed Google's Moonshot.
Android Central Newsletter
Get the best of Android Central in in your inbox, every day!
Thank you for signing up to Android Central. You will receive a verification email shortly.
There was a problem. Please refresh the page and try again.