Google fires back at U.S. DOJ over 'deeply flawed' lawsuit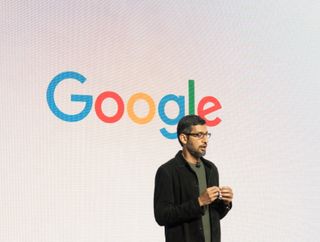 (Image credit: Android Central)
What you need to know
The U.S. DOJ this morning sued Google, citing antitrust violations.
The company today has fired back, calling the lawsuit flawed.
It says that consumers and brands alike choose to use Google freely.
Google has responded to the U.S. antitrust lawsuit filed this morning, called it "deeply flawed" and "dubious." The core of Google's counterargument is this, neither businesses nor consumers are picking Google because they are necessarily forced to, they are doing so because they want to.
Writing on the Google Blog, Kent Walker, Google's Chief Legal Officer, said:
Walker notes that even when Google has negotiated such shelf-space that puts it front and center, it is trivially easy for consumers to change their preferences whether they're doing so on Android phones or Safari. It also notes that Microsoft Edge and Bing are the default on Windows devices, the dominant desktop computing platform.
The company also uses the popularity of apps like Spotify and Instagram, apps which are not pre-installed on most phones, as examples of products which grew because consumers chose them. That is to say, just because something is the default and pre-loaded, doesn't mean people can't use other products. We could also point to Google products like Allo and Play Music on Google's side, and that of Xbox/Groove Music and Cortana on Microsoft's side as examples of failed products which were pre-loaded. As Google notes, consumers "choose" their preferred services.
It's safe to say that their view is incompatible with that of the U.S. Department of Justice.
This morning, AG William Barr said:
It's up to the courts to determine whose case is more persuasive. It won't be quick. Something of this magnitude is expected to take years to resolve with the possibility of appeals.
When the money gets low, the hungriness shows...

Curious why Comcrap isn't thrown into the ring for it's practices of going into a town and buying up the only broadband provider in the area....don't say that people have options like DSL because DSL is not broadband, it is just faster than dual up and that is as all.
Android Central Newsletter
Get the best of Android Central in in your inbox, every day!
Thank you for signing up to Android Central. You will receive a verification email shortly.
There was a problem. Please refresh the page and try again.