Former Google International Relations head blasts company for human rights abuse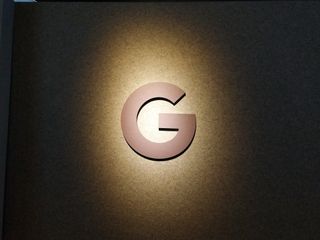 (Image credit: Android Central)
What you need to know
Google policy head Ross LaJeunesse calls out Google's hypocrisy in its "Don't be evil" motto.
LaJeunesse is a Democrat running for Senate in Maine against a vulnerable Republican.
Cooperation with the Chinese and Saudi Arabian governments most alarmed him.
A former Google Head of International Relations, Ross LaJeunesse, is taking on the company directly as he campaigns for Senate. LaJeunesse specifically calls out the company's unofficial and infamous "Don't be evil" motto, detailing the deterioration of the corporate culture from its refusal to cooperate with Chinese censorship on Search in 2010 through the so-called "Dragonfly" project that would tailer Search to Chinese censor rules. Google claimed to have terminated the Dragonfly project in mid-2019. LaJeunesse implies that overall corporate greed and competition drove the tech giant to give up on its earliest do-good proclamation, to the point that he was never able to "publicly commit Google to adhere to human rights principles found in the UN Declaration of Human Rights."
Besides cooperation with the Chinese government, LaJeunesse also calls out Google's hosting services for the government of Saudi Arabia, including facilitating the notorious "Absher" app that allows men to track and control the movements of their female family members. LaJeunesse paints a narrative of project managers who were hungry to break into burgeoning and lucrative markets and managed to push aside oversight from the public policy teams.
When LaJeunesse objected, he was told "human rights issues were better handled within the product teams," and of course he rightly points out that "the product teams weren't trained to address human rights as part of their work." At one point, LaJeuness says he was forwarded an email accidentally, in which a Google HR Director instructed a colleague to "do some digging" on him, presumably because eliminating the complainant is easier than dealing with the complaint.
LaJeunesse claims that he was let go by the company after he complained about poor treatment of women, minorities, and LGBTQ employees.
After being phased out in a supposed reorganization, LaJeunesse says that he was then instead reassigned to a new job when he raised the possibility of legal action. He says that instead of taking a new role, he left, disillusioned that the "Don't be evil" slogan "was now nothing more than just another corporate marketing tool." With a political background as Deputy chief of staff for the office of Governor Schwarzenegger, LaJeunesse is mounting a 2020 Senate run against Republican incumbent Susan Collins. Collins is one of two senators up for reelection as a Republican in a state that President Trump lost in 2016 (the other is Colorado's Cory Gardner).
Get the Android Central Newsletter
Instant access to breaking news, the hottest reviews, great deals and helpful tips.