First-ever Uber safety report reveals 9 murders, 58 crash deaths and over 3,000 sexual assaults in 2018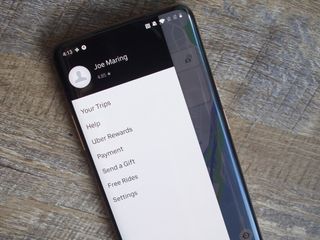 (Image credit: Android Central)
What you need to know
Uber has published its first-ever safety report for 2018.
The report reveals that 9 people were murdered during rides, with 58 killed in crashes.
There were over 3,000 reported sexual assaults, but all incidents make up a tiny fraction of the overall number of rides.
Uber has published its first every safety report, detailing incidents recorded during 1.3 billion rides taken in 2018.
As reported by The New York Times, the figures detail 3,045 sexual assaults during rides, along with nine murders and 58 people killed in crashes.
Whilst that sounds pretty harrowing at face value, 1.3 billion rides were taken in the U.S. last year, which means that the number of unsafe incidents makes up just 0.0002 percent of total rides. Uber's chief legal officer Tony West said:
According to the report's fatal physical assault data - between 2017 and 2018 there were 19 total murders, eight of whom were riders, seven of whom were drives and four of whom were third parties (bystanders or similar).
With regards to sexual assault. 92 percent of reported victims in cases of rape were riders, however among other types of sexual assault incidents were reported roughly equally by riders and drivers.
With regard to fatal accidents, across 2017 and 2018, only about 40% of those killed were either drivers or riders using uber, the rest were third parties. 90% of all fatal accidents occurred in urban areas.
You can read the report (opens in new tab) or a summary on Uber's website. With regard to safety and its response, the report notes that Uber has started using automated technology to regularly check driver records and criminal history. It says that 40,000 drivers in the US have been deactivated since 2018. The company has also tripled its safety team since 2017, now employing 300 people. Next year, it plans to set up a support hotline with the Rape, Abuse and Incest National Network to provide riders and drivers more support. It is also reported that Uber plans to share information with other similar companies, to prevent drivers it thinks may have committed assault from gaining similar employment elsewhere, however, there is no timeline in place for that last change.
Android Central Newsletter
Get instant access to breaking news, the hottest reviews, great deals and helpful tips
If the number of total rides is correct (1.3 billion), then it's even less than 0.0002 % of all rides. 3112 accidents divided by 1 300 000 000 equals 0.000002 % of all rides. Someone either forgot two zeros at the end or the total number of rides or the number was "only" 130 000 000 (130 million) :)

No, they're right. 3112/1,300,000,000=0.000002, or 0.0002%. Gotta take the actual number (0.000002) and multiply it by 100 to get the percent. Like how 0.2=20%

92% of the rape cases were the riders. The safety team has been tripled from 100 to 300. For the whole of the USA??!! ☹️🤨🧐 . There's no mention of how their record compared with other similar companies (which would have been more appropriate)

92 % of victims were the riders, not the other way around

Were any of the murders through poisoning? I only use Uber to bring me Micky D's.

Those stats are really comforting. It's less than regular taxis and probably even less than asking friends to drive you considering most murders and assaults are between people who know each other.

You can't report extremely dangerous driving as a motorist in London. Who compiled these stats again? U - uhh - B - umm - what was the organisation again.

Only?! The real numbers are probably larger. I wouldn't put it past Über to try fudging the numbers. Also, who knows how many cases go unreported...
Android Central Newsletter
Get instant access to breaking news, the hottest reviews, great deals and helpful tips
Thank you for signing up to Android Central. You will receive a verification email shortly.
There was a problem. Please refresh the page and try again.