Facebook gave Microsoft, Amazon, and Netflix unfettered access to user data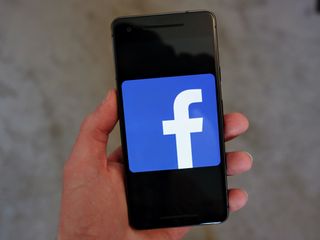 Facebook was hit with a maelstrom of controversy this year, and it doesn't look like things are about to get better for the social network. A new report by The New York Times states that Facebook provided the likes of Microsoft, Amazon, Netflix, and Spotify unrestricted access to users' data.
The publication says it interviewed over 60 people, including "former employees of Facebook and its partners, former government officials and privacy advocates" and reviewed over 270 pages of internal Facebook documents.
The social network gave Netflix and Spotify the ability to read users' private messages, and allowed Amazon to access user names and contact information through their friends. For their part, Netflix and Spotify have clarified that they were unaware of the special access. Facebook also allowed Microsoft's search engine Bing to see the names of "virtually all Facebook users' friends" without their consent, and let Yahoo access "streams of friends' posts as recently as this summer."
The NYT investigation has found that Facebook inked deals to share data with over 150 companies, including automakers, online retailers, media organizations, and entertainment sites. And while Facebook denied sharing data anymore, the publication found that some of these deals were still active. Facebook even admitted that it "mismanaged" a few partnerships, stating it continued to offer companies access to user data even after they deprecated the features that needed the data.
In short, Facebook gave tech giants free reign over the massive trove of user data in a bid to amass users. The never-ending stream of privacy scandals suggest Facebook just doesn't have the processes in place to secure its users' data, and while Mark Zuckerberg provides reassurances that the social network is trying to better safeguard users, it looks like that's an empty gesture.
Harish Jonnalagadda is a Senior Editor overseeing Asia at Android Central. He leads the site's coverage of Chinese phone brands, contributing to reviews, features, and buying guides. He also writes about storage servers, audio products, and the semiconductor industry. Contact him on Twitter at @chunkynerd.
I'm not convince FB is trying to safeguard user data.

You gotta be kidding! They NEVER did!

Gotta get paid while selling user data was still under the radar.

"..suggest Facebook just doesn't have the processes in place to secure its users' data.." Facebook has these processes in place. They just don't care to utilize them.

And this is why I basically never use FB... It's a dumpster fire sitting next to open containers of gasoline....

Cold reality is ANY contacts you have that DO use FB have surrendered your info in the form of a Shadow Profile. I imagine FB probably goes HARD for those ppl, linking them across mobile, desktop, entertainment and shopping apps to build a profile of who you are without you EVER signing up. Those that elect to remain OFF FB are likely most tempting because you by default are hiding something. TBH the ONLY solution is the tightest, strictest data privacy that 1. requires all EXISTING data to be deleted, backups too 2. going forward ALL collected data must explicitly receive permission from person, 3. ALL data and I mean EVERY 1 and 0 must be able to a user to view, delete, revoke or save.

I hope we see something like that soon

I like your solution. May govts around the world make this a reality.

Man, we may be witnessing the slow death of Fac... Nah, people aren't gonna stop using it.

Said...AOL and MySpace. fingers crossed!!!

So by not using Facebook, companies like Netflix, Spotify, and Microsoft Bing still don't have my info? I'm good with that.

And that is why I never used this stuff. But people wanna live their lives in the open, so this is what you get.

I have never had a FB page in my entire life but I do use the messenger app. So I gotta wonder how data they have on me.

You can download the data and see for yourself.

While I don't use Facebook anymore, a family chat still goes on with WhatsApp...and I use Instagram a little. I wonder how safe those properties are?

I ALWAYS thought it stupid and particularly short-sighted to use the sign-in portal of a data wh0re site like FB. By linking additional external (aka unaffiliated) sites to the glut of data FB ALREADY got freely from a user, you simply were giving FB MORE access to target you. (ie you linked spotify and you messaged a friend about a new song. Apple Music asks FB to target spotify users with Apple Music ads.) This is the SAME nonsense that happened with AOL and MySpace in their days. And I refused to jump in then too.
Android Central Newsletter
Thank you for signing up to Android Central. You will receive a verification email shortly.
There was a problem. Please refresh the page and try again.